Blake Wolf
Don't have Blake Stone? Play this set with the Shareware 1.4 version of Wolfenstein 3-D.
This set contains 10 new levels made by me, (1 thru 9, plus the secret level). All graphics have been modified by A. Nonymous.
This set works OK on both the PC, and on Acorn/Archimedes computers.
Here's some screenshots.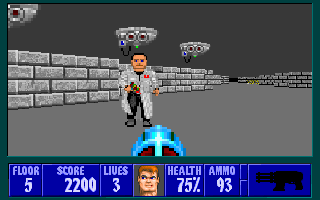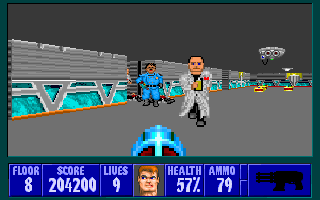 Two versions are currently available:
1) BlakeWf/ Original version DOWNLOAD HERE
2) BlakeWf2/ As above, but with changes made by dla to the orange wall. All red patches have been removed. DOWNLOAD HERE


For those who have an earlier version with fewer new levels and just want to update the maps, please click here.
Blake Wolf with all files included