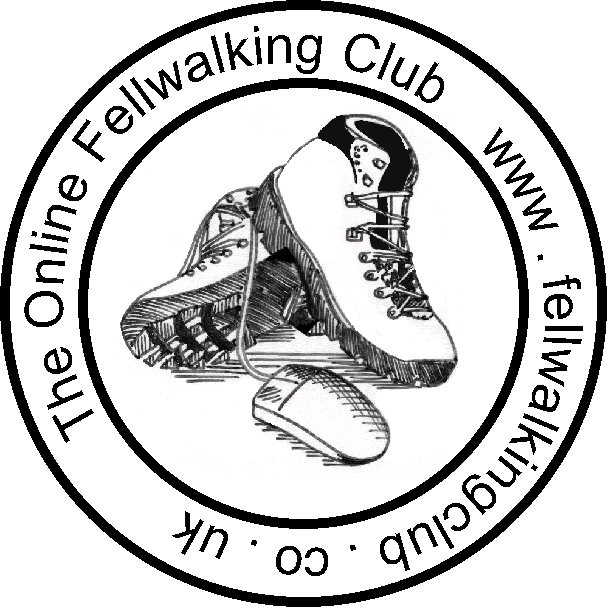 Thursday 31st April, 2005
Lorton Gully, Grasmoor and the Gasgale Round
Start Point: Lanthwaite Green - GR158207
End Point: Lanthwaite Green - GR158207
Distance: 5.6 miles
Max Height: 2791 feet
Height Ascended: 3061 feet
Estimated Time: 3 hours
Weather: Hazy with visibility restricted to 1.5 miles
General Description: An exciting ascent of Grasmoor via Lorton Gully followed by the high level traverse of the Gasgale valley including Gasgale Crags
.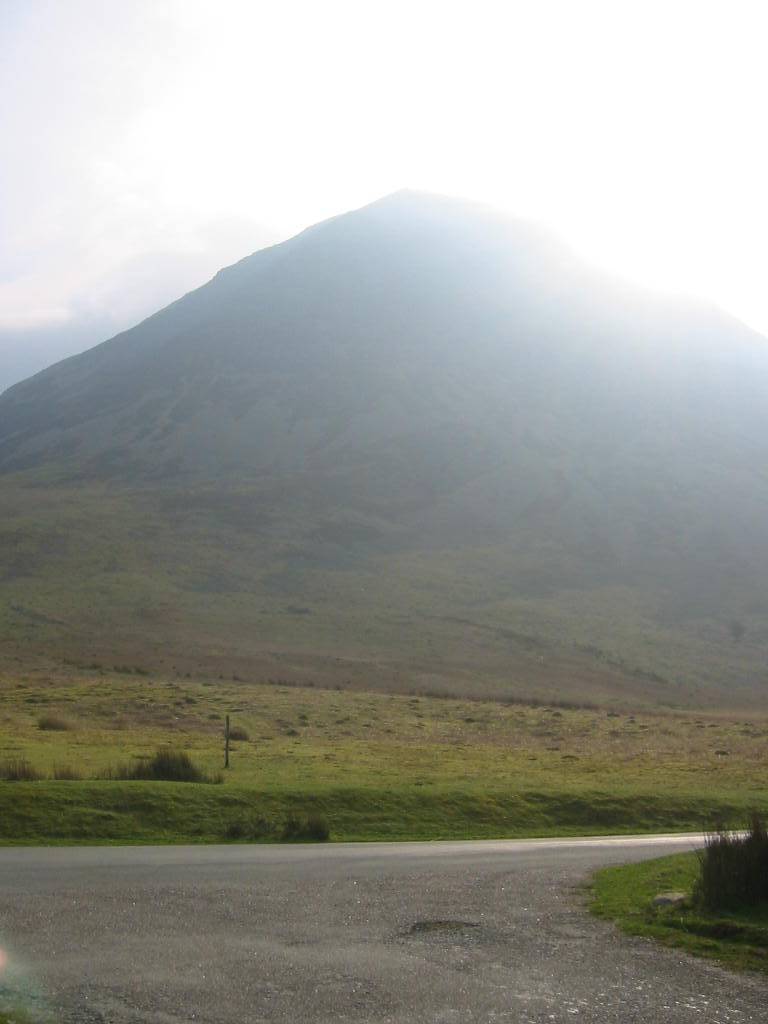 An early start from Lanthwaite Green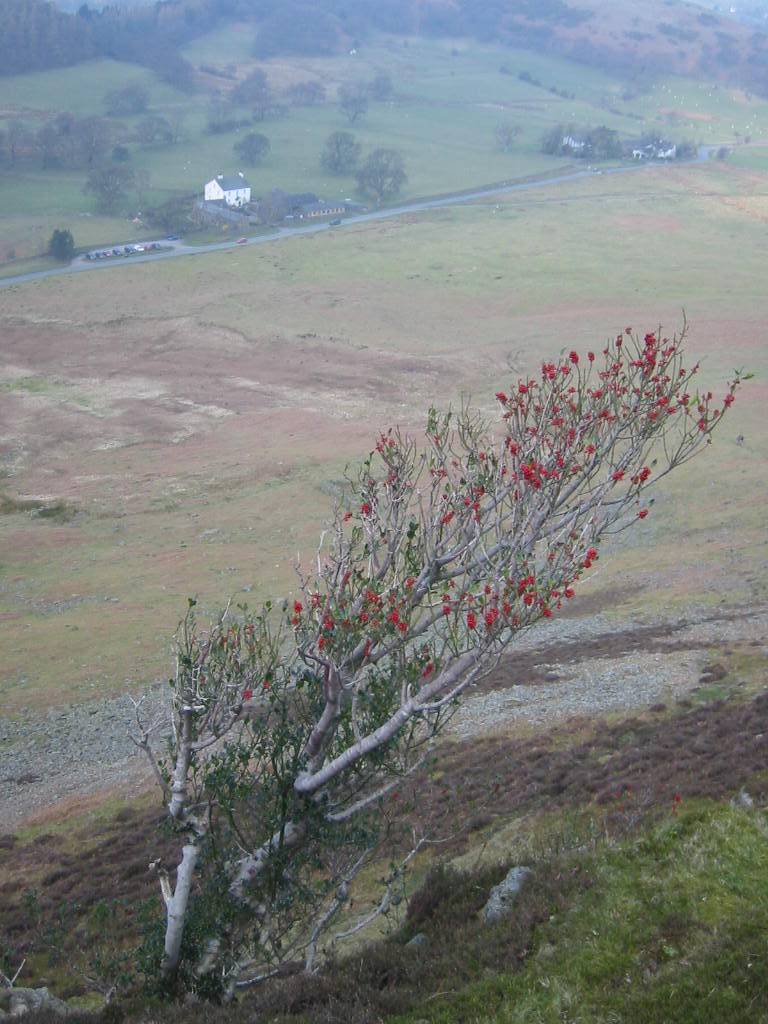 a wind-blown juniper on the slopes below Lorton Gully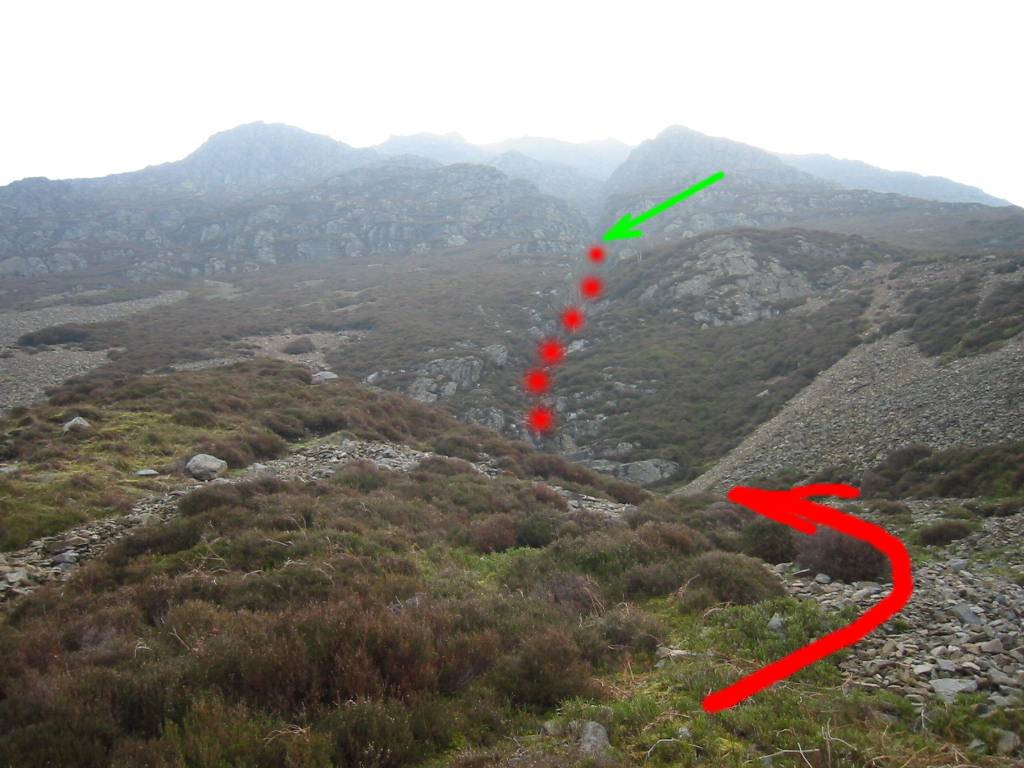 This is the start of the scramble up Lorton Gully - a v-shape eroded gully leads up a 'staircase' to begin the narrow confined grade 3 scramble. The green arrow indicates the start of the difficult chimney sections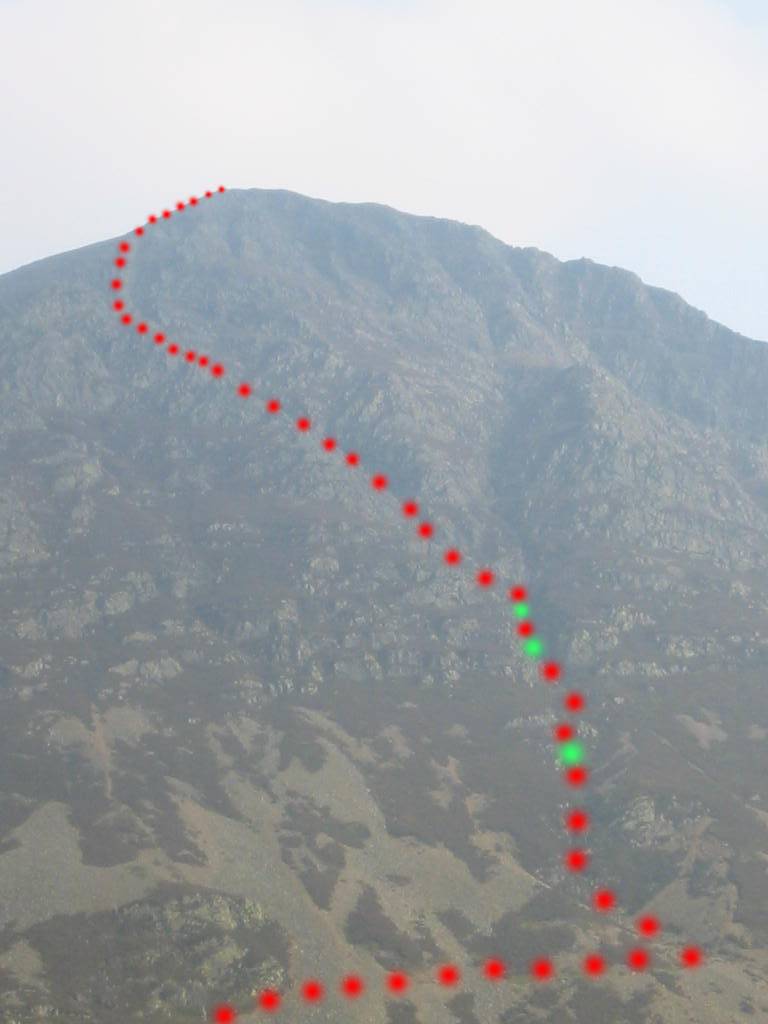 A view of Grasmoor's east face showing the ascent route up Lorton Gully. The green indications show the most difficult rock chimneys on the ascent. Above the last green dot, the route takes the left fork of the characteristic 'Y' - the right route is blocked by an impasse correctly left for a roped ascent.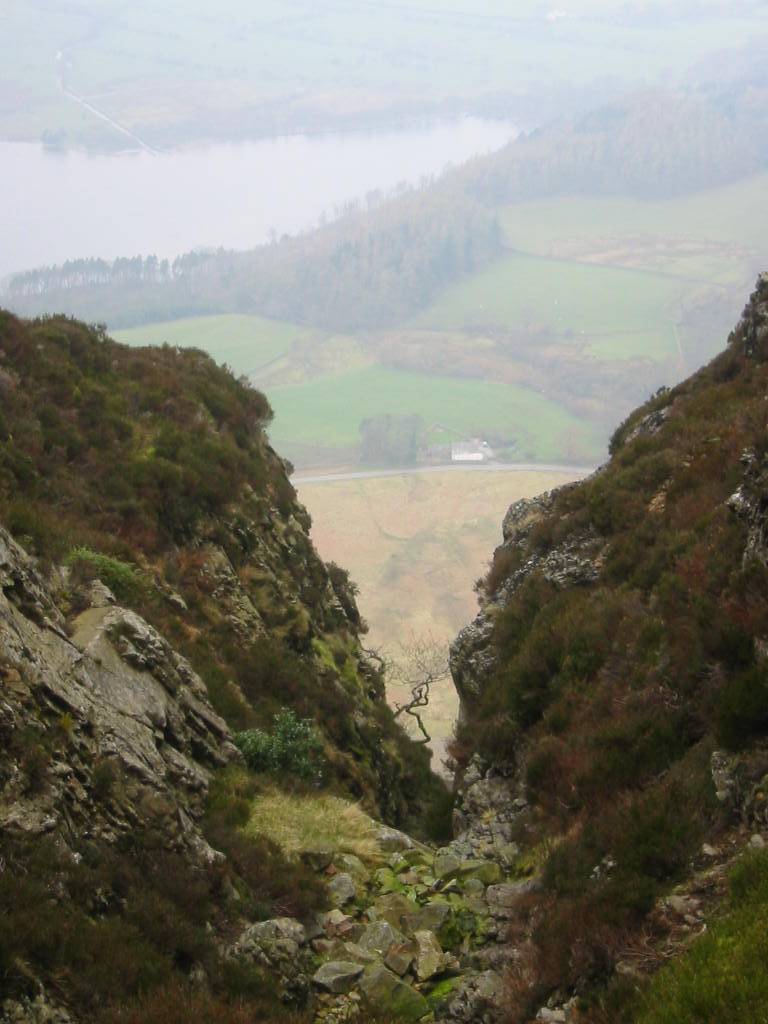 In the narrow confines of Lorton Gully with the house at Lanthwaite and Crummock water about 1300 feet below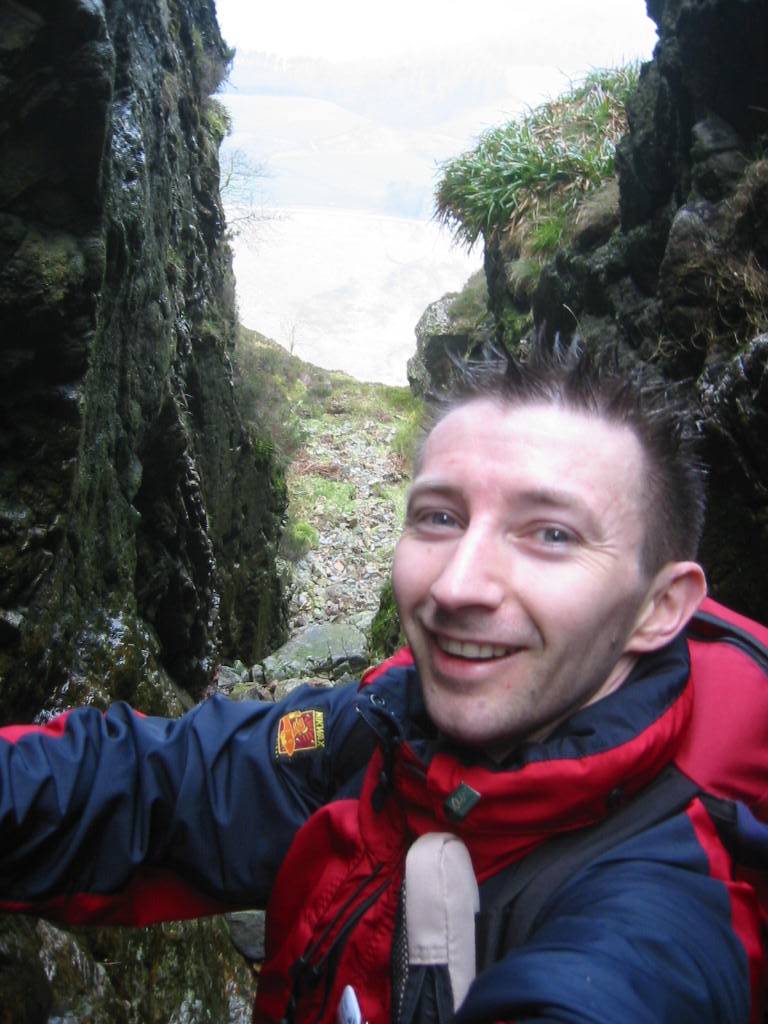 I managed to take this shot whilst jammed in the first chimney on the ascent.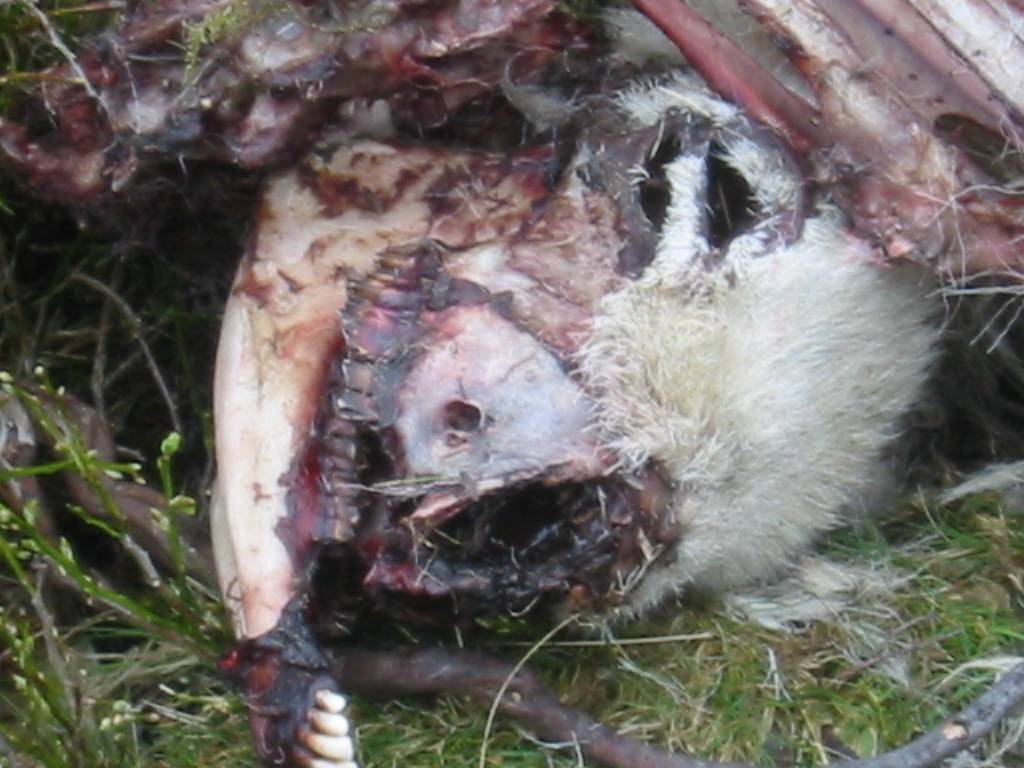 Above the last chimney the carcass of a dead sheep reminded me of the fragility of existence.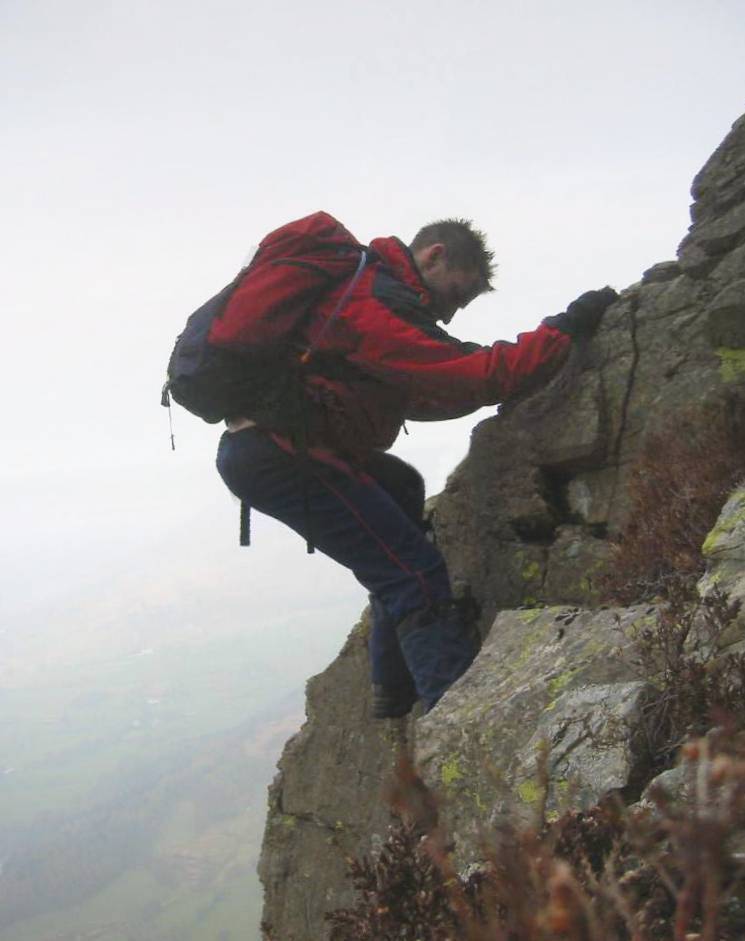 Approaching the end of the gully - taking to the left-hand arete provides more interesting scrambling. This photograph isn't quite as exposed as it looks.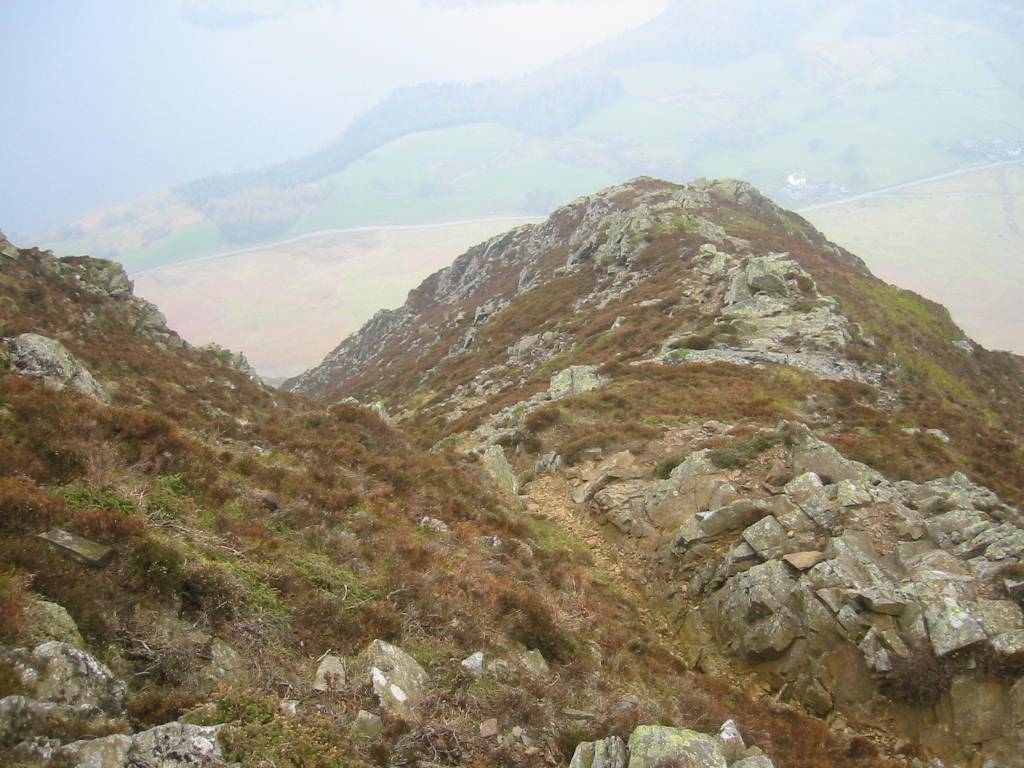 On the north-west ridge of Grasmoor - the more familiar ascent path.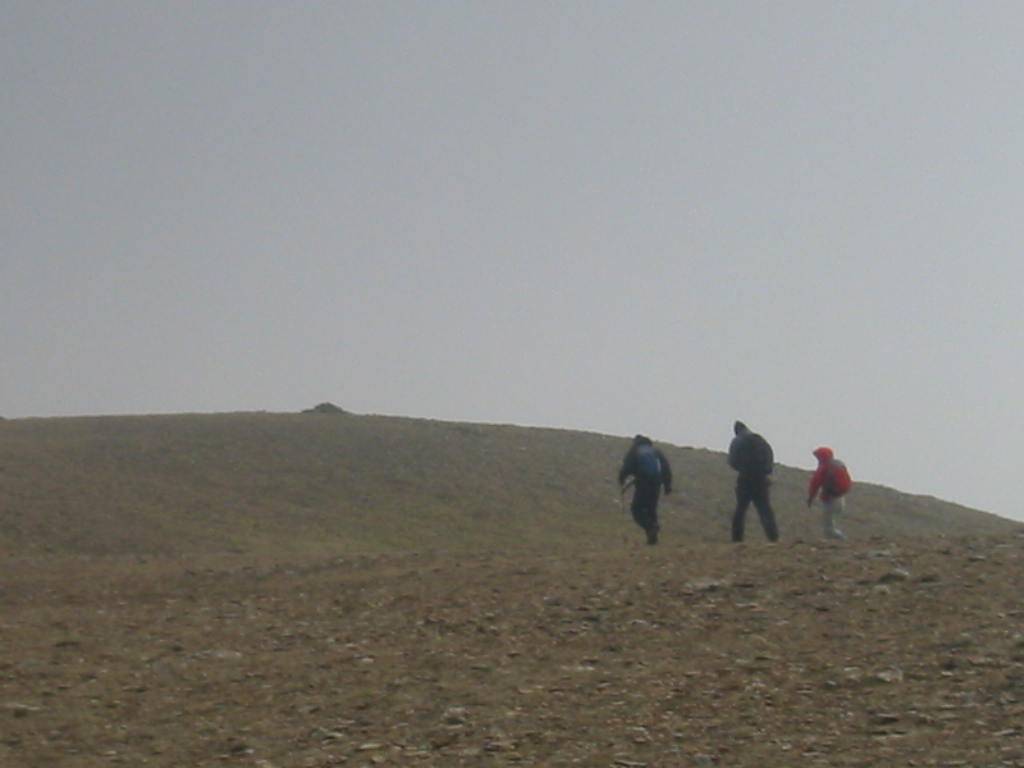 Rejoining the 'throngs' onto Grasmoor's summit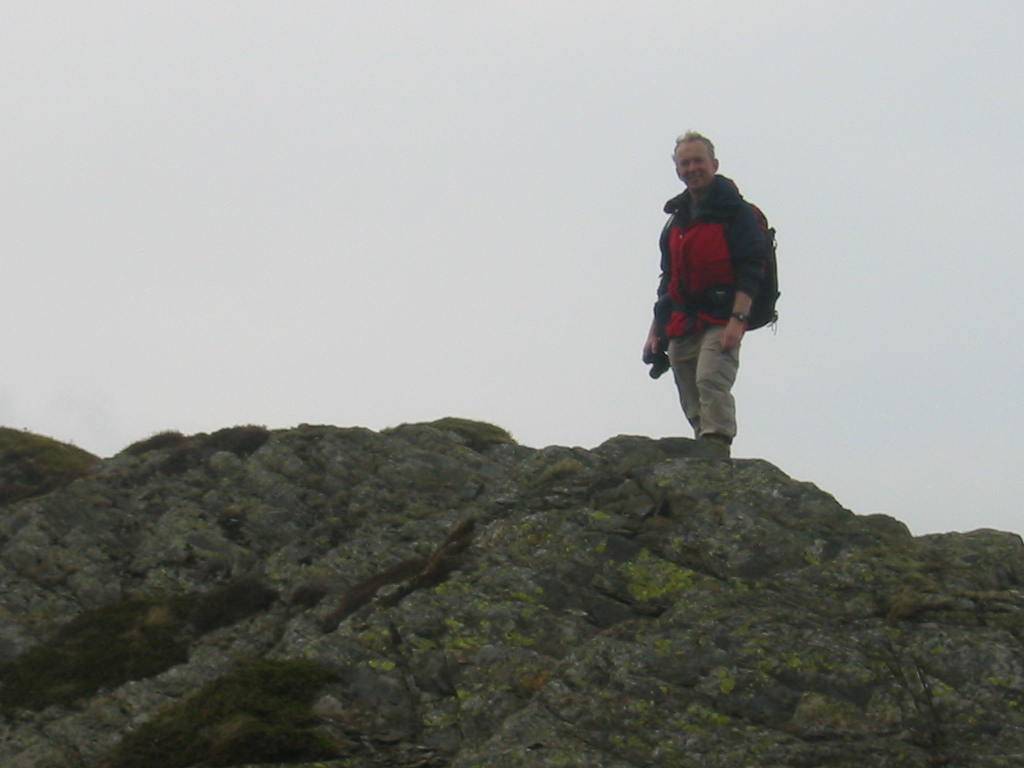 Terry, whom I met on the summit, continued the walk with me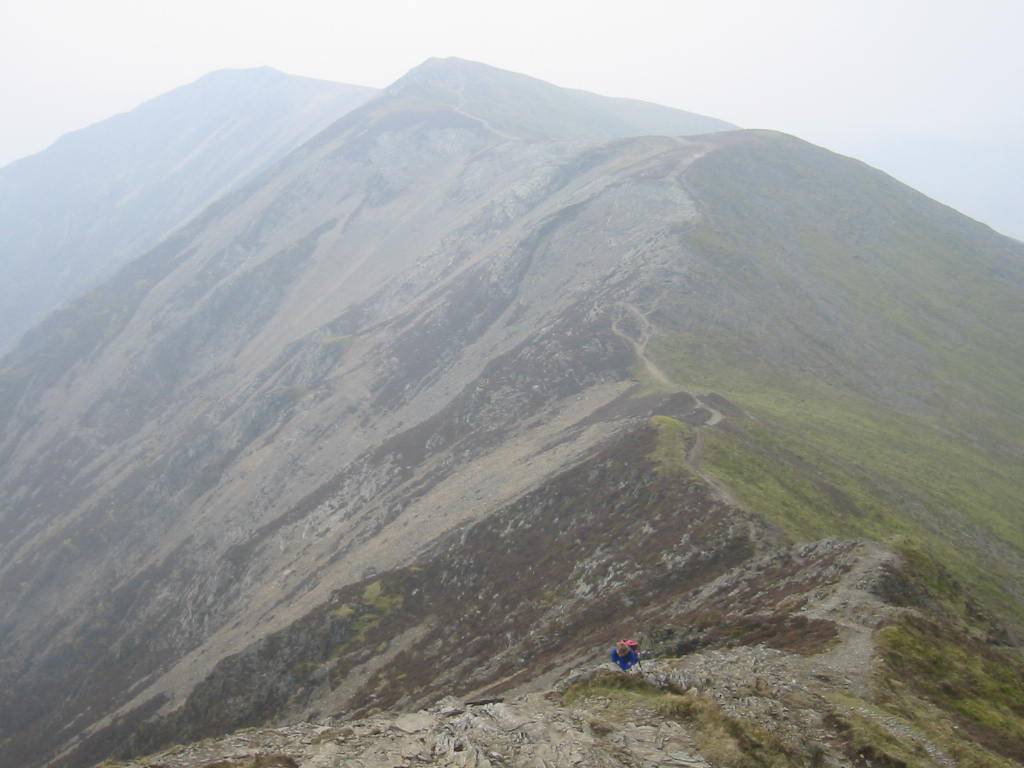 Heading west from Hopegill Head - a ridge worthy of more distinction. Whiteside is the peak visible in the far distance.
Back at Lanthwaite - bridging the Liza Beck.
I would like to thank Terry (surname unknown) who accompanied me on the majority of the route from Grasmoor summit. Usually happier on my own, it was great to walk with a like-minded individual, on what proved a fantastic day out. I hope that Terry has made it online to see these photographs.
This was a fantastic route. Although not long, the scramble added a highlight to a normally under-rated mountain. Perhaps Grasmoor deserves more. People mistake the prefix of 'gras' as being grass. In fact Grasmoor literally translates as Grize Moor or 'Mountain of the Wild Boar'. Perhaps if this label was added to the maps, there really would be throngs of fellwalkers on the fell, enticed by this new identity - perhaps without, it will remain a secret, reserved for the more adventurous amongst us.

Peter M. Burgess, 2005
'fellrunning'