The King's House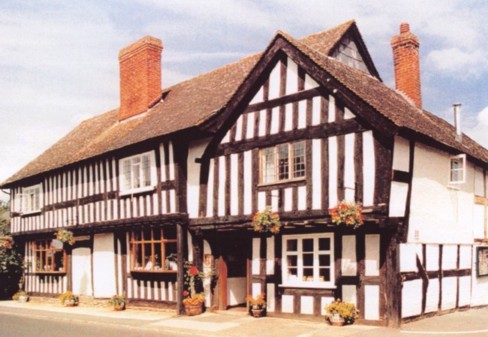 Pembridge ~~ Herefordshire
The Kings House, owned by Stuart and Jan Burke, is a perfect example of a traditional English country inn, with all the charm of a fifteenth century hostelry and yet possessing the qualities that travellers from all over the world seek. There is a restaurant where locals and visitors alike enjoy a varied menu, prepared by Jan, whilst a selection of real ales and fine wines is selected and maintained by Stuart.
Both the exterior and interior of this former merchant's house boast a wealth of exposed timbers and one can clearly see fine examples of the building methods of the 1400's. However the modern world is not ignored when it comes to comfort. The lounge bar and restaurant are cosy and are full of interesting items to add to the general ambience. The restaurant is the perfect room to enjoy a candlelit dinner with the person or persons most dear to you. Unfortunately we are not able to offer accommodation yet due to planning restrictions , but, you never know what may transpire in the future !
Please click on the button below to find out more about us, the village and the famous "Black and White Village Trail"

Site built by Stuart
Last revised: March 24, 2004.