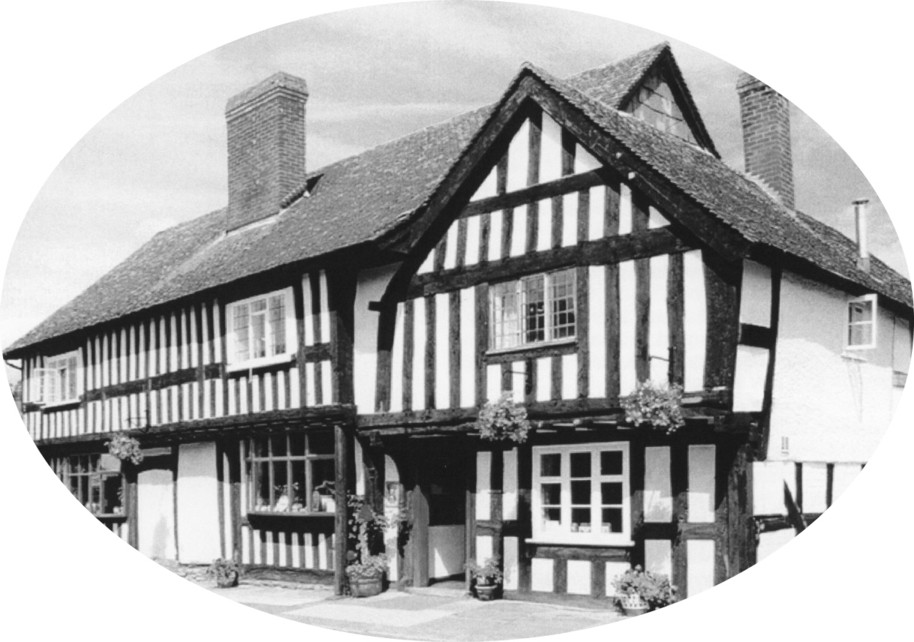 The Black and White Village Trail
The Black and White Village Trail is a circular, clockwise meander that takes in some of the most unspoilt villages and churches of North-West Herefordshire. Many of the buildings go back to Domesday and beyond.
One may start the Trail in Leominster although it is possible to join at any point as the route is well signed. From Leominster follow the A44 to Dilwyn and on to Weobley. Through Weobley the A4112 to Brecon takes you to Sarnsfield and on to Kinnersley, onwards and turn right onto the A4111to Eardisley. After Eardisley follow the 4111 towards Kington, then on the roundabout follow the A44 to Leominster which takes you to Lyonshall. After Lyonshall turn right back onto the A44 which takes you to see us at Pembridge, where you may wish to stop and take refreshment ! After making new friends in Pembridge follow on the A44 to Eardisland, where we kept another inn for many years, and turn right to Burton Court. After Eardisland continue for four miles back to Leominster.
A copy of The Black and White Village Trail, a far more informative booklet than we can produce here, can be purchased at The Kings House, Leominster Tourist Information Centre and many other outlets in the area, we strongly reccommend it.