BRIAN CONNOLLY MEMORIAL SHOW
CAMDEN PALACE - 8th NOVEMBER 1998
Latest news about the Memorial plaque - the plaque will be placed and unveiled on the 9th February 2000 at the crematorium in Breakspear Road, Ruislip at 1:15pm. All the Jerkin' Crocus guys will be there and we look forward to seeing some of you there as well to remember Brian on this special occasion.
On the 9th February 1997 BRIAN CONNOLLY lead singer with 70's glam gods THE SWEET sadly passed away. We were approached by his ex-wife Marilyn and asked to stage a memorial show with the proceeds being used to purchase a memorial plaque.
So on the 8th November 1998, the Camden Palace in London threw open it's doors to host a special memorial show.
The show was to feature ANDY SCOTT and STEVE PRIEST playing together for the first time on a British stage in over twenty years and the first time that ANDY SCOTT, STEVE PRIEST and FRANK TORPEY had ever played together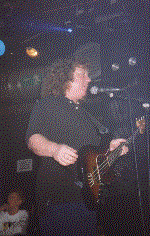 THE ARTISTS
THE MAGIC CIRCLE – an act put together by a group of Brian's most fervent fans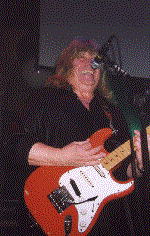 THE HELLRAIZERS – widely regarded as the #1 tribute band to THE SWEET. Featuring the stunning Brian Connolly lookalike RON CLARENBECK – soon to be seen on ITV's "Stars In Their Eyes"
CRY WOLF – featuring ex-members of Brian Connolly's The New Sweet and ex-member of 70's chart stars BLACKFOOT SUE
PADDY GOES TO HOLYHEAD – with special guest JOHN BERRY (LES GRAY'S MUD) the ultimate good-time party band
ANDY SCOTT'S SWEET – with special guests STEVE PRIEST, FRANK TORPEY (original SWEET guitarist), PETE PHIPPS (GLITTER BAND), JOHN VERITY (ARGENT), SPENCER JAMES (THE SEARCHERS), STEVE MANN and RON CLARENBECK
THE VIDEO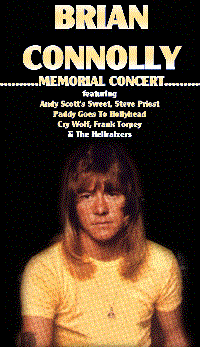 A two hour-forty-minute video is available in VHS format only, featuring the following live performances:
THE MAGIC CIRCLE – NEW YORK CONNECTION
THE HELLRAIZERS – BURN ON THE FLAME, TURN IT DOWN, WIG WAM BAM, HYPNOTIZED, THE PEPPERMINT TWIST, FOX ON THE RUN and BLOCKBUSTER
CRY WOLF - GET IT ON, ARE YOU GONNA GO MY WAY, MISSING YOU, SMELLS LIKE TEEN SPIRIT, WISHING WELL and ALRIGHT NOW
PADDY GOES TO HOLYHEAD – ROCKS, CIGERETTES AND ALCOHOL, THE GREEN GREEN GRASS OF HOME, DOES YOUR MOTHER KNOW, THE PRICE OF LOVE, I LOVE ROCK 'N' ROLL, DELILAH, CRAZY HORSES and AM I EVER GONNA SEE YOUR FACE AGAIN
ANDY SCOTT'S SWEET – HELLRAISER, WIG WAM BAM / LITTLE WILLY, TEENAGE RAMPAGE, WHEN YOU WALK IN THE ROOM, ROCK 'N' ROLL PART 2, TUSH, TURN IT DOWN, LOVE IS LIKE OXYGEN, BLOCKBUSTER, FOX ON THE RUN and THE BALLROOM BLITZ

!! THE VIDEO IS NOW SOLD OUT !!
Past Events Page - Home Page - Forthcoming Events - Bands/Artists - Email us - Links - Photo galleries - Photos from this show