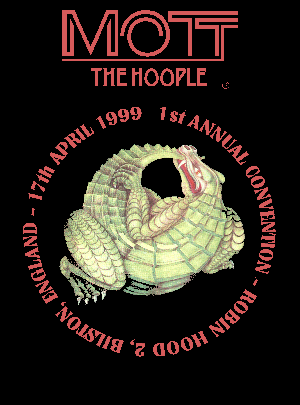 MOTT THE HOOPLE
CONVENTION - 17th APRIL 1999
ROBIN HOOD 2 CLUB, BILSTON, WEST MIDLANDS
The Artist & Guests - The Video - Reviews - Merchandise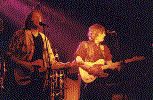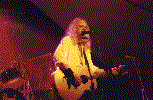 THE ARTISTS
Nott The Hoople
Steve Hyams & Ray Majors
John Fiddler
Verden Allen's Flat Out
THE GUESTS
Luther Grosvenor
Blue Weaver
Joe Elliott
Ritchie Anderson
Campbell Devine
Suzi Ronson
Diane Stevens
Jim Lea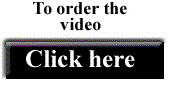 THE VIDEO
Featuring live performances from: -
NOTT THE HOOPLE - "Sucker", "The Moon Upstairs" and "Walking With A Mountain" plus interviews with Julian Turner Bell and Trevor Berry.
STEVE HYAMS & RAY MAJORS - "Bethlehem Steel", "Never Judge A Man (Until You're Standing In His Shoes) and "Eldorado" plus interviews with both Steve and Ray.
JOHN FIDDLER - "Back Where I Started From" and John joined by Ray Majors for "One More Chance To Run" plus interviews with both John and Ray.
VERDEN ALLEN'S FLAT OUT - "Long Time No See", "Wine Ridden Talks" and "All The Young Dudes" plus interview with Verden.
Additional interview footage from JOE ELLIOTT, IAN HUNTER and LUTHER GROSVENOR
The video runs for an hour and will be available in DECEMBER 2000 in VHS (PAL & NTSC) format...for all the info on ordering the video click here
For further info mail us here.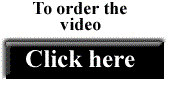 KEITH SMITH TWO MILES FROM HEAVEN
(THE OFFICIAL MOTT THE HOOPLE APPRECIATION SOCIETY MAGAZINE)
NOTT THE HOOPLE "…Julian did OK and the band played well covering a wide variety of MTH related songs".
"… I started wandering round to see what else was going on. The Robin is split into two levels, a dance floor immediately in front of the stage and a larger raised section that housed the mixing desk, bar and kitchen areas. It was on this larger area that there were a number of stands selling Mott The Hoople related merchandise. There were stands for Angel Air, Cherry Red Books, New Millennium Records, Citadel Media and The Brilliant Recording Company and all were doing a brisk business. There was also a convention programme, T-shirt, sweatshirt and jacket".
STEVE HYAMS "… The next artist on stage was Steve Hyams, aided and abetted by Ray Majors. As there was no rhythm section, this was really an acoustic set despite both Steve and Ray playing Telecasters. Steve featured a number of songs from his excellent new Angel Air CD, Feather and a Tomahawk including Bethlehem Steel, Eldorado (with Ray on Harmonica) and Never Judge A Man (Until You're Standing In His Shoes). Steve also played the brilliant I Fall Over, I Fall Down from his last album Mistaken Identities and the country standard I Got A Friend. Steve was in great voice throughout and Ray ably backed him up with some nice harmonies. An enjoyable little set which for me was unfortunately too brief".
JOHN FIDDLER "… After a short break John Fiddler then took to the boards for a lively acoustic set playing a blend of British Lions and newer material. The newer material was mostly blues based and John accompanied himself on harp and guitar. The highlight of his set was Walkin' Blues where John took the title literally by abandoning the stage and going walkabout into the audience, all the while playing some amazing guitar. Encouraged by a great response John came back for an encore, where he was joined by Ray Majors for a run through the British Lions classic One More Chance To Run. Unfortunately, Ray had to use one of John's acoustic guitars, which refused to work until the end, and so we didn't really get the chance to hear Ray's axework".
"… In addition to the live music, there was also a MTH disco where Julian TB took over as DJ and kept us entertained with MTH related music throughout the day. There was also a Mott The Hoople video show, which comprised of material of varying quality mostly taken from various television performances…"
"There were also videos of various Ian Hunter singles…"
"… Apart from the artists who actually performed, there were a number of other special guests who turned up for the afternoon. Def Leppard's Joe Elliott (do you think he'd miss it?) was there, happily mixing with the fans, along with Blue Weaver, Suzi Ronson, Diane Stevens and Campbell Devine. Quite late in the day and just when you thought he wasn't going to show, Luther Grosvenor finally turned up. Fans were delighted to see Luther and he happily signed their memorabilia for them. It was amusing to see Luther's face when Julian TB deposited a foot high pile of albums and singles in front of him for autographing!"
VERDEN ALLEN'S FLAT OUT "… The conclusion of the day's festivities was a set by Verden Allen and his band Flat Out. Verden and the boys played a selection of Mott The Hoople classics, as well as various songs from Verden's current album Long Time No See, his forthcoming album For Each Other and the odd rock standard thrown in for good measure. Verden played an energetic set lasting over an hour and really got the crowd going. I'd never seen Verden play live before so it was a great for me to finally see and hear him in action. Highlights included Long Time No See, A New Way and a rockin' Rock 'n' Roll Queen which certainly got people moving about. Verden sang very well and was awesome on the Hammond as expected. His band, Flat Out were also very tight and it was a great way to bring the afternoon to a close."
"… The convention was unquestionably a success. There were over 400 people there and I'm pretty sure everyone had a good time. I know I did".
"… You can't really put it into words, but throughout the day there was an amazing feeling of camaraderie, of an almost tribal togetherness that was quite heart-warming (sniff). The whole day was a celebration of a particular period of time, a golden age of rock 'n' roll, if you like, when bands such as Mott The Hoople brought a smile to peoples faces."
Extracts - Cee Dee Mail Ltd. Reproduced by kind permission.
If you were there, why don't you have your say? Post your review here.
T- shirt – High quality "Fruit Of The Loom" 100% cotton shirt. Black with four-colour design on front, also back printed. Available in Small, Medium, Large and XL sizes. Click here to see the t-shirt
Sweatshirt – High quality "Hennes" lined shirt. Black with four-colour embroidered design on left breast. Available in Medium, Large and XL sizes. Click here to see the sweatshirt.
Varsity Jacket - High quality with quilted padding. Either black all over or blue body with grey sleeves. Embroidered design on left breast. Available in Medium, Large, XL and XXL sizes. Click here to see jacket.
Souvenir Programme - Thirty-two page black and white programme with full colour front and back.
All merchandise available mail order direct from Jerkin' Crocus...mail us here with your enquiry....contact