CALSHOT CASTLE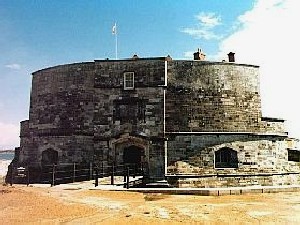 A blockhouse erected in 1540 to protect Southampton Water. The outer walls were lowered in 1770 and the south east battery was added in 1875 (though now demolished). The castle was in use until 1956.
Stone Point Battery was added along the coast to the west and Bungalow Battery across the water in the 19th century.
English Heritage, open April - September.
Directions
Off the B3053, south of Southampton on the west bank of Southampton Water.