POWIS CASTLE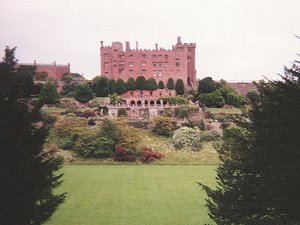 It was built at the end of the 13th century, after Welshpool Castle was destroyed, and was modified in the 17th and 19th centuries into a mansion. It has been occupied since it was first built.
National Trust, open April - November.
© Luc Hermans
Directions
Welshpool, on the A483.
Scroll down for other photos