TOTNES CASTLE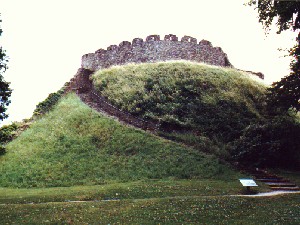 Originally an 11th century Norman timbered motte (one of the largest in England), which later contained a square stone tower, overlooking the town and river. A stone shell-keep was then built in 1326. By the mid 16th century it was in a poor state of repair, and took no part in the Civil War. It is surrounded by the remains of the Inner Bailey.
English Heritage, open all year.
Directions
On top of the hill in Totnes.
Scroll down for other photos