WESTERN ISLE OF WIGHT FORTS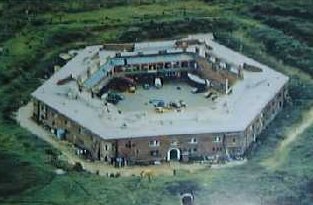 A large number of small Palmeston forts were built to protect the harbours and the western side of the Solent during the mid 19th century.
There were 4 gun batteries, Bouldnor, Cliff End, Hatherwood Point and Warden Point and 4 forts, Albert, Victoria, Freshwater Redoubt and Golden Hill.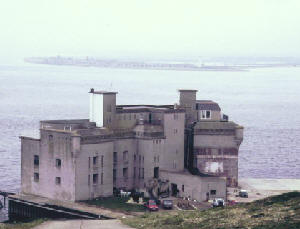 Bouldnor Battery. Nothing known.
Cliff End Battery. 1868, mainly demolished now and built over.
Hatherwood Point Battery. 1869, little remains as most has fallen into the sea.
Warden Point Battery. Some of the structure remains.
Fort Albert. 1856, now converted into housing.
Fort Victoria. 1853, now partly demolished and part of a Country Park.
Golden Hill Fort. A six sided structure, private.
Freshwater Redoubt. 1856, private and in poor condition.




Photo Palmerston Forts Society




Directions
On the western side of the island, south of Yarmouth.