| | |
| --- | --- |
| | Management of peptic ulcer |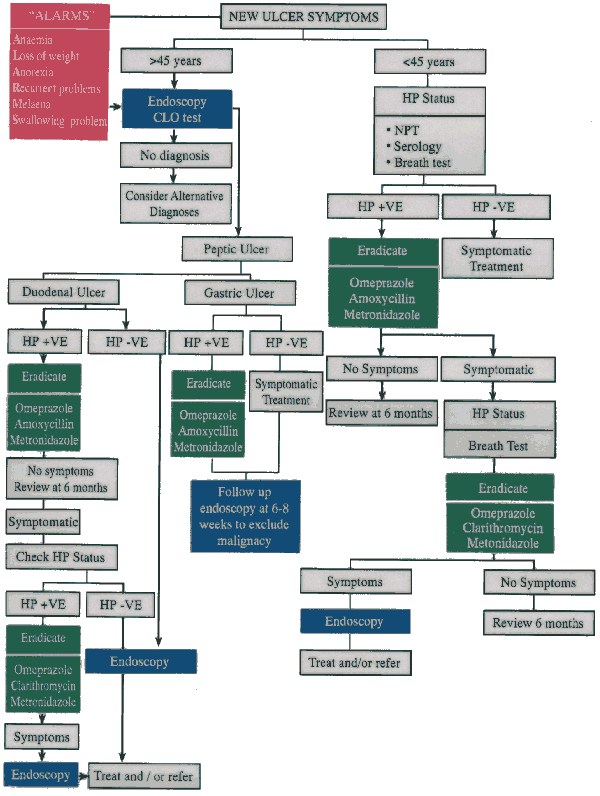 H Pylori eradication has a number of problems:
Eradication regimens are not 100% successful.
Metronidazole resistance is a significant problem, sub-optimal treatment will increase this risk and it may increase with poor compliance.
Treatment regimes are not without their problems e.g. GI intolerance, alcohol interaction, pseudomembranous colitis.
Failure to take the full course will result in unsuccessful eradication.
In patients sensitive to penicillin, the regimen containing clarithromycin may be an alternative. Other regimens may be found in the BNF (Chapter 1, Section 1.3).
Management of oesphageal reflux
Ulcer maintenance therapy
---
Bradley Cheek 1999
---