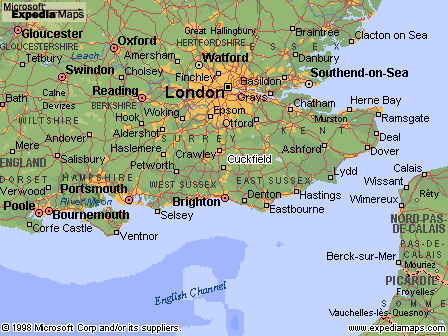 Nestled in the heart of the Weald, in between the North and South Downs, the village of Cuckfield was an important stage in the London to Brighton journey and still to this day is officially accorded the status of town.
Written records date from 1092 in a charter given to the monks of Lewes Priory. This confirmed a gift of a plot of land upon which now stands Cuckfield Church, part of which was built in 1250.
In the sixteenth century Cuckfield was a thriving part of the Sussex iron industry, and ironmaster Henry Bowyer built Cuckfield Park (then called Cuckfield Place) in 1573. In the late eighteenth century the Prince Regent, on his way to Brighton, would pass through the town of Cuckfield, which had become a major staging post on the London to Brighton Road.
In 1828, 50 coaches a day were operating and Cuckfield was in its prime.
Its fortunes changed around 1841 with the building of the new London to Brighton railway.
The elders of the town decided that there was no future in railways and although the route was planned to pass through Cuckfield, approval for this was not given and a diversion had to be planned to bypass Cuckfield and pass through the hamlet of Haywards Heath.
By 1845 the regular London to Brighton coach services had come to an end. The new station at Haywards Heath brought prosperity with it and the little known Haywards Heath became a thriving centre of commerce, allowing Cuckfield to take a back seat. This error of judgement has now turned full circle and makes Cuckfield a quiet and enjoyable place to live in. The first records of a doctor in Cuckfield were back in the 1800's when Dr. Wells would tie his horse to the ring outside his manor house, Marshalls, which was used as a doctor's surgery until 1974. The doctors then moved over the road to Teinter Cottage, which was the practice site until June 1991, when the move to the new purpose-built premises at Glebe Road took place.