(ROYAL) BERKSHIRE CORNER CEMETERY
(CWGC Ref 5/96)
Contains the Ploegstreet Memorial to the missing, which records the names of 11,447 missing from the battles of Armentieres (1914); Aubers Ridge, Loos and Fromelles (all 1915); Estaires (1916); Hazebrouck, Scherpenberg and Outersteene Ridge (all 1918). The memorial takes the form of circular temple, guard by two lions at the entrance.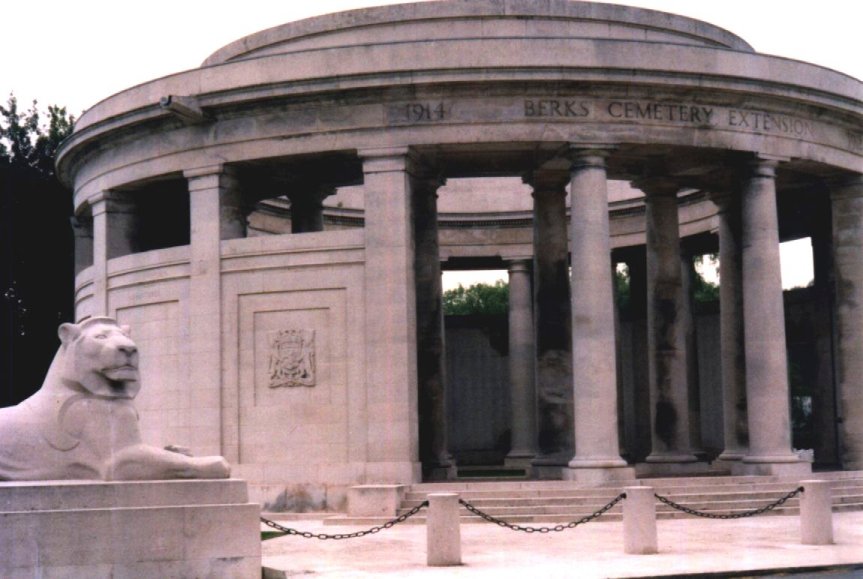 The memorial holds the names of
VC Sapper W Hackett VC
VC Captain (later Major) William Henry Johnstone VC
VC Private James MacKenzie VC
VC Acting Captain Thomas Tannatt Pryce MC and Bar VC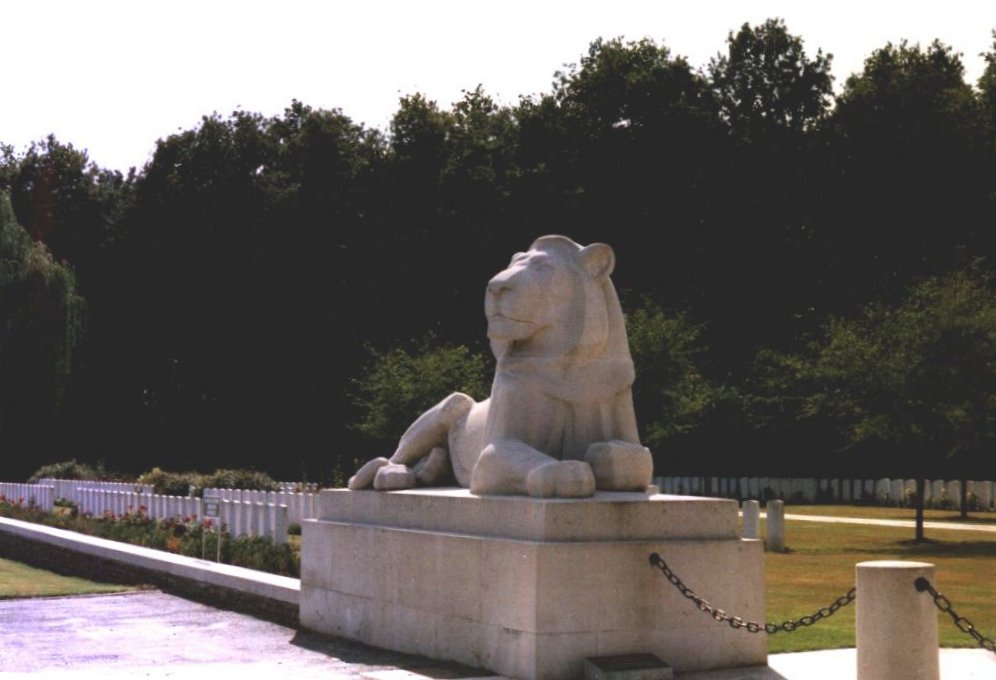 Recently lighting has been installed to illuminated the memorial at night, see photo's below. Also on the first Friday of each month at 7.00pm the Last Post is sounded.