IRISH PEACE PARK AND TOWER
Officially opened by the King of Belgium and Queen of Great Britain 11th November 1998. It commemorates the actions on Messines Ridge 1917, were Southern Irish and Northern Irish troops fought side by side, against a backdrop of troubles in Northern Ireland. Its opening coincided with current peace negotiations.
The short history of this memorial has been plagued by controversy, initially there were heated discussions concerning which governments should pay what. This led to much debate as to whether the tower would be completed on time. Subsequently debates have taken place into who should accept responsibility for maintaining the site. Not long after completion and the official opening it was evident that certain aspects of the park itself were rushed. For instance all the Taxus (Yew) trees planted had been removed following the death of many. The cobbled area around the tower was not laid properly originally and many of the stones are moving and created trip hazards. Work has only just been completed in the Spring of 2000 (18 months on) on the crater part of the park. On my latest visit December 2001, the park is closed for Phase II of the works? Much work is required to maintain a site which has immense historical significance. One has to ask the question, is this a memorial to the sacrifice of those gallant soldiers of 1917 or a political statement of the 1990's?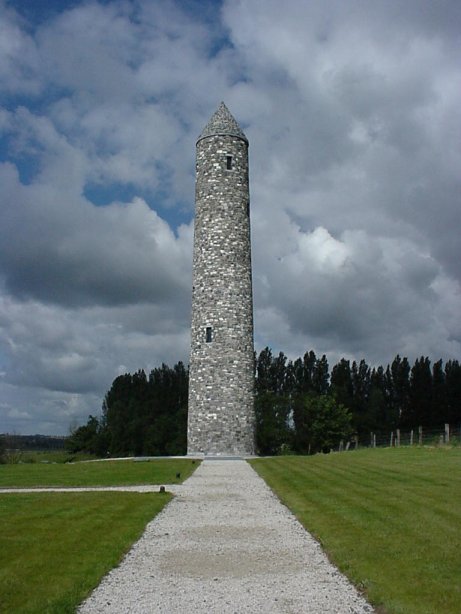 Peace Tower (Spring 2000)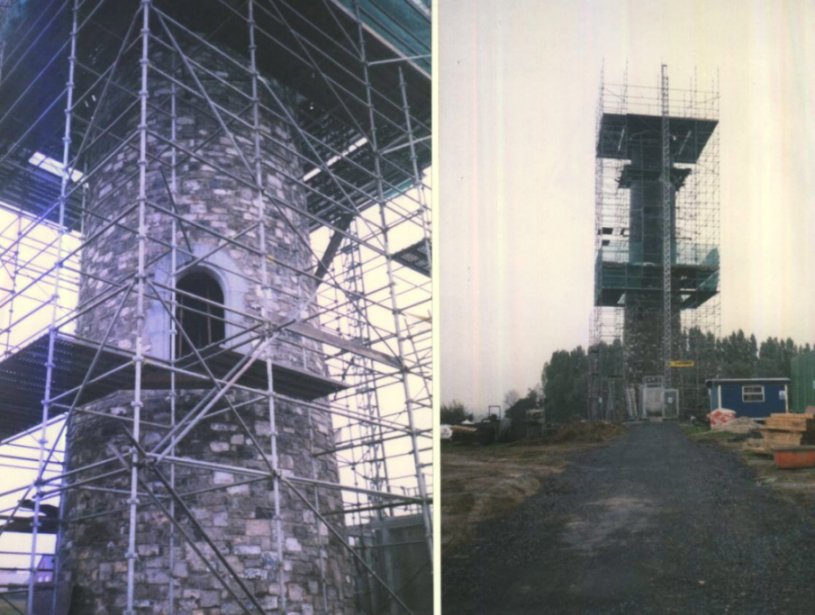 Peace Tower During Construction (Spring 1998)
The Queen passing through Messines on her way to open the Peace Park (11/11/1998)
The Irish Peace Park (12/2000)