MENIN GATE
The Menin Gate was the place for a memorial as many men had passed through the gate on the way to the trenches.
There are seven men who won their countries highest honour commemorated on the Menin Gate Memorial, these are
Lance Corporal Frederick Fisher VC
Company Sergeant Major F W Hall VC
Second Lieutenant Dennis George Wyldbore Hewitt VC
Lieutenant Hugh McKenzie DCM VC
Captain John Franks Vallentin VC
Private Edward Warner VC
Second Lieutenant Sidney Clayton Woodroofe VC
Captain (later Brigadier General) Charles Fitzclarence VC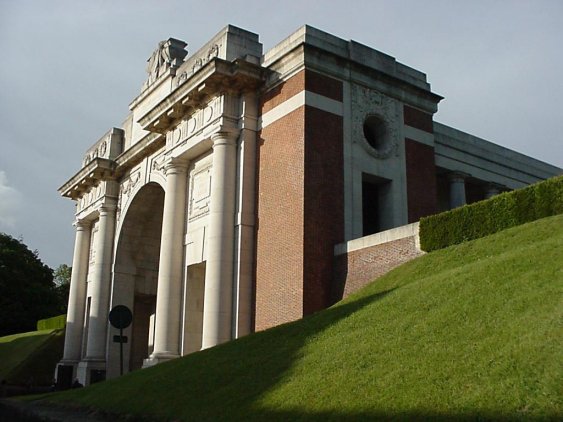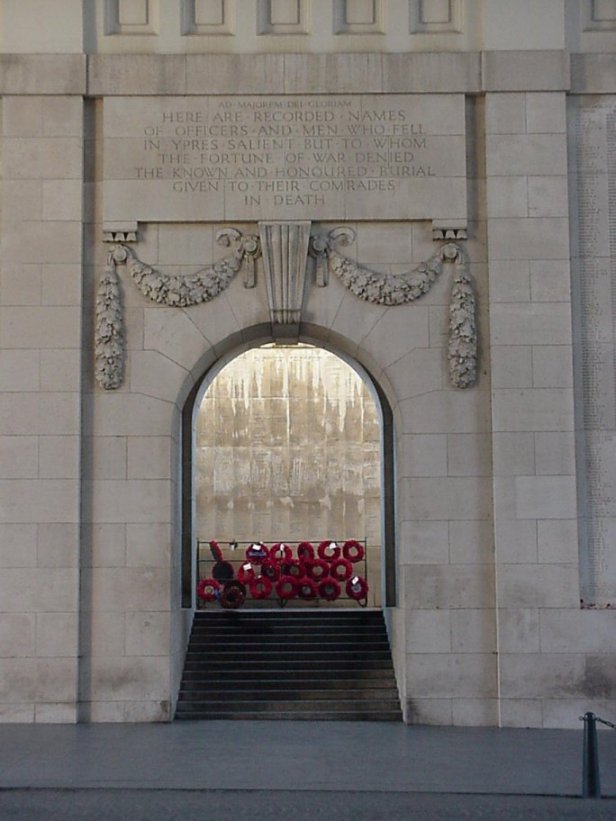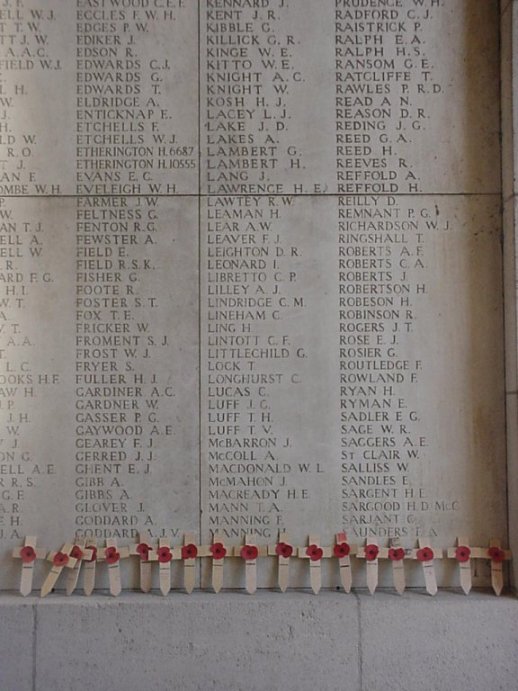 The last post ceremony performed every evening at 8pm local time.
Also visit The Last Post page.
On Passing the New Menin Gate
Who will remember, passing through this Gate,
the unheroic dead who fed the guns ?
Who shall absolve the foulness of their fate, -
Those doomed, conscripted, unvictorious ones ?
Crudely renewed, the Salient holds its own.
Paid are its dim defenders by this pomp;
Paid, with a pile of peace-complacent stone,
The armies who endured that sullen swamp.
Here was the world's worst wound. And here with pride
'Their name liveth for ever', the Gateway claims.
Was ever an immolation so belied
as these intolerably nameless names ?
Well might the Dead who struggled in the slime
Rise and deride this sepulchre of crime.
Siegfried Sassoon