Deer Park
Livingston East Roundabout
'NORgate'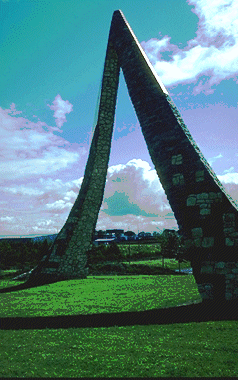 materials: black whin/yellow limestone & copper
size: 13 meters high - approx. 40 feet
Situated on the main roundabout as you turn off the M8 'Norgate' symbolically announces to visitors the entrance to the town. The clients desired that the work be on a large enough scale to be seen from the motorway. The arch developed from earlier sketches of towers.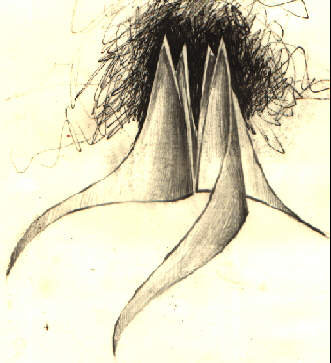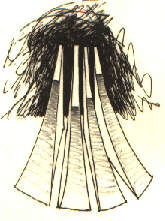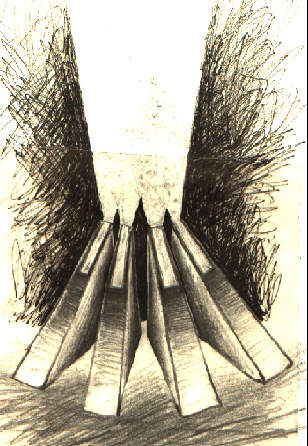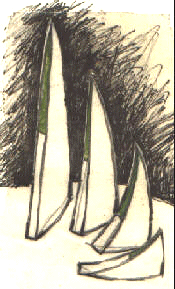 early sketch ideas
New Towns were built upon the idea of 'Garden Cities', and I thought that something growing up out of the roundabouts could become a metaphor for the development of the town.
I was after a design that would change as you drove around the roundabout. The off-set archway that became the finished design succeeds in this and throws up a variety of shapes and forms when viewed from different points of the roundabout.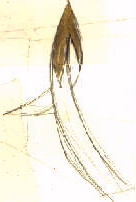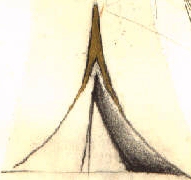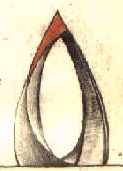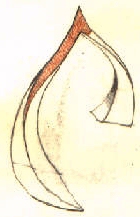 sketches for 'Norgate'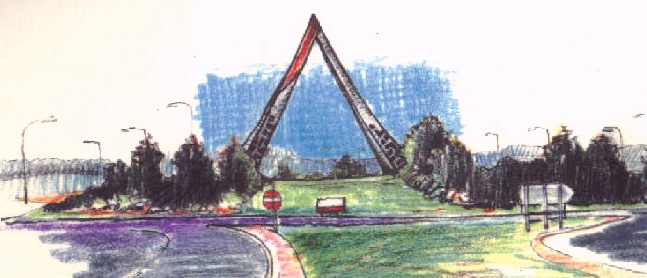 presentation drawing for 'NORgate'
Construction
---
By far the most ambitious piece of construction I have undertaken - to date!, it has a reinforced concrete core and was erected using the scaffolding to support the former for the archway.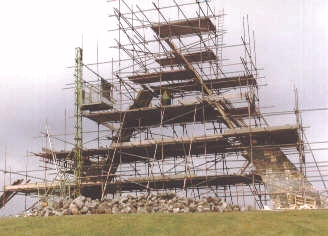 scaffolding tower
The foundations took 36m cube of conctere and were poured using a concrete pumping lorry - this led to my worst day on the whole project. The reinforcing cage for the foundation was in place, 6 concrete bowsers were on order, the first two were on site and the pump lorry was in position. Pumping began and it clogged!, you only have a certain amount of time before the concrete becomes un-pumpable. We desperately cleared the clog, tried again, and again! A new pumping lorry was dispatched incase there was a fault in the one on site. The remaining concrete lorries were cancelled until the problem was sorted. And all this taking place in the middle of what is an extremely busy roundabout. Everyone was becoming irate not least me. Nearly two hours after the first bowsers came on site, (all that standing time!, you only get a certain amount of time to off-load the concrete and then they start to charge you.) testing reps from the concrete suppliers arrived on site and it turned out the mix was wrong for pumping. The whole pour had to be cancelled and attempted the next day without a hitch.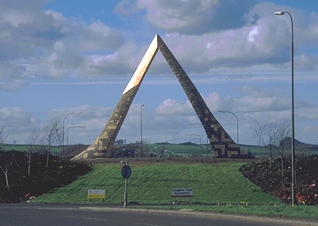 the finished landmark
next page /other pages/ home page