"Blood and Steel," Part 2:
Special Operations Air Cushion Armored Vehicles (SOACAV)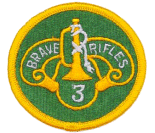 Introduction
The 3d Armored Cavalry Regiment (Airborne) is equipped with a variety of armored fighting vehicles, designated Special Operations Air Cushion Armored Vehicles (SOACAV). Most vehicles in service are variants of the basic hovermobile AFVs in the American inventory, though all have been extensively reworked to improve capabilities and specialized for SOCOM peculiar roles.
Narrative
"Clear three-sixty," Sergeant Greer reported, face down in the Coyote's CRTs, trying to make sense of electronic warfare and signals feeds coming in from the coast of Novoya Kiyev.
Sergeant First Class Tursanay Solih voiced her recognition of the report over the vehicle's intercom system, keeping her eyes focused on the approaching shoreline. She was running the Coyote hot, cutting across the choppy Auroran sea at 207 kph, accepting the rough ride rather than risk the thermal signature of using the Coyote's jump jets to smooth things out. She and Greer would trade off responsibilities for driving and sensor operation in another half hour or so.
"SITREP?" the senior member of the cargo, a graying American Master Sergeant, asked from the troop compartment.
Solih glanced at the minimalist route scrolling along the right edge of her heads up display. "ETA seventy-eight minutes. We're still on schedule."
The two Coyotes ran in across the beaches of Novoya Kiyev at a remote point, notably only for having been thoroughly reconnoitered by the Ukrainian partisans, and then seeded with a pair of static remote sensors. Cutting through a low notch in the coastal bluffs, the two hovercraft rapidly vanished into the depths of the Kafer-occupied colony.
Common Design Features
A unifying theme of the vehicles fielded by the 3d Armored Cavalry (Airborne) is that no expense has been spared in producing stealthy, survivable hover AFVs suited to SOCOM's mission requirements. All vehicles are designed for airborne delivery, using combinations of parachutes and the vehicle's own jump jets, and are likewise suitable for long-distance overwater deployments.

All vehicles also incorporate a number of features, including the ability to accept the USMC-standard conformal droptanks developed for the M9B series of hovertanks. Each tank holds 200kg of hydrogen fuel, and adds +1 to a vehicle's signature when installed. All also include emergency egress systems, allowing crews to rapidly open hatches (via explosive bolts) and exit the vehicle. All vehicles are equipped with Whisperdrone tethered UAVs, though the new American Yata untethered UAV system is beginning to replace that system within the unit.

The primary assault carrier for the 3d Armored Cavalry, the M24J3 Coyote is a variant of the standard American M24 hover APC, though it has been almost completely rebuilt from the ground up, using current generation materials and systems. The end result is a specialist hovercraft famous both for its remarkable abilities, as well as its equally remarkable cost (the upgraded armor package alone costs more than a brand new M24A3). Certain American allies have expressed interest in the design, most notably Texas, but production and operating costs have precluded anyone but the Americans adopting the design to date.

The Coyote bears a passing resemblance to its M24A3 predecessor, though the basic hull is significantly sharper angled across the nose and the turbine nacelles are larger and mounted higher on the hull. The hull and plenum are both coated with a highly effective, thin, layer of EM energy absorbing carbon-carbon synthetic, giving the basic vehicle a uniform, dark grey coloration that is sometimes altered with special paint to better reflect operating environments. Access is still via two doors, one on each side, with an additional large ramp at the vehicle's rear between the turbines and a large drop-hatch in the troop compartment floor. The latter is not used for sturmtaktik-type dismounting, but rather for fast-roping onto the roof of buildings while the Coyote uses its jump jets to maintain a hover. The two-man crew are provided with a single hatch on the hull front, and a corresponding emergency exit in the belly of the vehicle.

Armament remains built around the M707 180MW plasma gun, though the turret is completely redesigned, incorporating an M452B 6mm coaxial gauss machinegun and two external hard points for Modular External Weapons Stations. The use of the latter allows significant flexibility in tailoring the weapons package to mission requirements. A pair of remote weapons stations towards the rear of the troop compartment each also mount an M452B for suppressive fire and an independently targeted M1011 Quickstrike 35-01 laser anti-missile system for point defense. These remote weapons stations can be used by passengers in the troop compartment, or fired by the vehicle's crewmembers.

Sensors fitted are radically superior to the baseline M24A3, being a derivative used by the American M6B1 Joyner armored reconnaissance vehicle. Fire control is, likewise, cutting edge. The Able Specter passive and active stealthing and electronic countermeasure suite make the vehicle one of the most survivable designs in existence when it comes to BVR combat engagements. All of these features contribute dramatically to the Coyote's overall cost, but allow the vehicle a significant degree of situational awareness, survivability and the ability to serve as its own gunsled support, if need be.

The basic troop compartment is designed to accommodate eight passengers and a reasonably large load of gear. However, the entire troop compartment is designed to be modular in nature, and can be reconfigured to accommodate different mission requirements, including carrying a total of twelve passengers (with nothing except basic combat equipment), or up to two tons of cargo with no passengers carried at all (or some combination). The troop compartment can also be configured as a mobile command post, replicating the capabilities of the M243 mobile TOC, or to serve as a dedicated ambulance or even mobile surgical vehicle.

A supplemental armor package is available for the Coyote, allowing its armor to be improved if the mission requires it. The supplemental package weighs four tons, and increases front armor to AV 100 and the sides and top to AV 80. The armor package increases vehicle signature by +3 and reduces maximum speed to 160kph (cruise 140kph), with a combat movement of 335 meters. The vehicle can still use its jump jets with this armor fitted, but fuel consumption is nearly doubled (seventeen minutes of fuel per minute of flight). The supplemental armor is primarily used when Coyotes are operating in urban areas.

Type: Special Operations Air Cushion Armored Vehicle
Crew: 2+ 8 (but see above)
Displacement Weight: 4.4 tons hydrogen
Combat Weight, standard mission profile: 18 tons
Armor:
Plenum: 8
Front: 40
Overhead: 40
All Other Faces: 20
Armarment:
M707 180MW Plasma Gun
M452B 6mm Gauss Machinegun (coaxial)
2 x M452B 6mm Gauss Machineguns (remote weapons stations)
2 x Quickstrike 35-01 Laser Anti-Missile Systems (RWS)
2 x MEWS pods
Ammunition:
180 180MW Plaser Cells
2000 rounds 6mm Gauss (coaxial)
1000 rounds 6mm Gauss (per RWS)
Lasers powered off vehicle powerplant via rechargeable FDLMS cell
UAV System: Whisperdrone or Yata
Rangefinder Bonus: +3 (M707, Coax, PDS lasers and MEWS), +1 (RWS MGs)
Signature: 0
Evasion: 8
Sensor Range: 30 km (+2 Sensor Bonus)
Cargo: 500 kg
Max Speed: 220 kph (55kph using jump jets)
Cruising Speed: 200 kph
Combat Movement: 460 m (115m using jump jets)
Off-Road Mobility: Full
Power Plant: 2 x 0.45MW MHD turbines
Fuel Capacity (w/o drop tanks): 300 kg H2,
Fuel Consumption: 23.5 kg/hr
Endurance: 12.7 hours
Price: Estimated procurement cost is $750,000 (Lv 600,000)

The M24J4 Wolverine (less formally known as "Chaffees" by 3d Cavalry troopers) is a SOCOM peculiar light gunsled version of the M24 armored personnel carrier. It is most frequently used as an armed escort for Coyotes performing infiltration and exfiltration missions. The two man crew of the vehicle ride in the forward portion of the vehicle, seated side by side. One is designated as vehicle commander, the other as driver, but both crew stations are completely redundant, and 3d Cavalry crews invariably divide up responsibilities and trade off duties as necessary.

The vehicle's primary direct fire armament is the same M201A1E3 70mm mass driver cannon as used on the American M9 hovertank, provided with seventy rounds of ammunition in a 50 and 20 round magazine. A 6mm coaxial gauss machinegun provides additional suppressive firepower against infantry and soft-skinned vehicles. Beyond visual range engagements are handled by a six-round rotary magazine for the new vertical launch version of the Striker missile, replacing the M24's troop compartment. As the vehicle also carries a pair of MEWS pods for external weapons, this usually means that the Wolverine carries both a potent anti-armor and air defense punch, though MEWS load out is always tailored towards specific mission requirements. Defensive systems include the Able Specter stealth package, as well as a pair of Quickstrike laser point defense systems mounted on the turret.

The Wolverine has been a very low production rate vehicle and, consequently, is even more expensive than the Coyote. The vehicle is not set up to accept the supplemental armor package available for the Coyote. In situations where the package are required, the deployment of Kodiaks is the more likely course of action.

Type: Special Operations Air Cushion Armored Vehicle
Crew: 2
Displacement Weight: 4.4 tons hydrogen
Combat Weight, standard mission profile: 22 tons
Armor:
Plenum: 8
Front: 60
Overhead: 40
All Other Faces: 35
Armarment:
M201A1E3 70mm Mass Driver Cannon
M452B 6mm Gauss Machinegun (coaxial)
6 x Striker or Demo-Striker VLS Missiles
2 x Quickstrike 35-01 Laser Anti-Missile Systems
2 x MEWS pods
Ammunition:
70 x 70mm (50/20 round magazines)
3000 rounds 6mm Gauss (coaxial)
6 Striker or Demo-Striker VLS Missiles
Lasers powered off vehicle powerplant via rechargeable FDLMS cell
UAV System: Whisperdrone or Yata
Rangefinder Bonus: +4
Signature: 0
Evasion: 8
Sensor Range: 30 km (+2 Sensor Bonus)
Cargo: 500 kg
Max Speed: 220 kph (55 kph with jump jets)
Cruising Speed: 200 kph
Combat Movement: 460 m (115m with jump jets)
Off-Road Mobility: Full
Power Plant: 2 x 0.6MW MHD turbines
Fuel Capacity (w/o drop tanks): 300 kg H2
Fuel Consumption: 25 kg/hr
Endurance: 12 hours
Price: Estimated procurement cost is $1,100,000 (Lv 880,000)


The Raven is a version of the Coyote reworked as a dedicated jamming and electronic warfare vehicle to assist with entry into hostile territory. It carries a crew of five, two of whom fight the vehicle and three of whom operate the various electronic warfare systems the vehicle is kitted out with. Statistics are identical to the Coyote, except for the cost, which is believed to be about $1.5 million (MLv 1.2).

Note: In the absence of detailed rules concerning vehicle detection and countermeasures, one can assume that a group of vehicles with Raven EW support are one difficulty level harder to detect (i.e. at full range the task is Formidable, at half range it is Difficult).

Based on the USMC's M9B4 hovertank, the Kodiak provides the 3d ACR (A) with its heaviest punch. Though well stealthed, it is somewhat easier to detect than the other vehicles in the regiment's inventory; consequently it is not usually called on to act as an armed escort for infiltration missions. The Kodiak, instead, is primarily tasked to support direct action missions, where an armored quick reaction force or direct fire support is required.

The vehicle differs from the baseline M9B4 in a number of ways, most notably being the removal of the manner turret entirely and its replacement with a low profile casemated version, still mounting the 70mm MDC and 30mm grenade machinegun combination seen on the standard M9B4. The hull itself is stretched about one meter, allowing for the crew of two to be seated in tandem in what was, formerly, the drivers compartment. The standard 9mm machinegun point defense system is replaced with a pair of laser Quickfires, and the vehicle can still mount the M1 60mm Close Defense System, as needed, though the use of this increases the vehicle's signature to some extent. Entry and exit for the crew is via a single large hatch on the front deck of the vehicle. The Kodiak retains the M9B4's over-water survivability features.

The M9B4 hull is also planned to be the basis of the 3d Cavalry's Special Operations Logistics Support Vehicle (SO-LSV), a well-armored and protected cargo carrier capable of providing resupply and other mission support to 3rd Cavalry or other SOCOM units. The SO-LSV was planned to enter service in 2306, but it is believed that operations against Kafers in the French Arm have accelerated fielding, likely in the late 2304 or early 2305 timeframe.

Type: Special Operations Air Cushion Armored Vehicle
Crew: 2
Displacement Weight: 7.2 tons hydrogen
Combat Weight, standard mission profile: 39 tons
Armor:
Plenum: 15
Front and Overhead: 90
All Other Faces: 40
Armarment:
M201A1E3 70mm Mass Driver Cannon
M2271 30mm GMG (Coaxial)
2 x Quickstrike 35-01 Laser Anti-Missile Systems
2 x MEWS pods
M1 Close Defense System
Ammunition:
100 x 70mm (60/40 round magazines)
300 + 200 30mm Grenades
24 60mm CDS Grenades
Lasers powered off vehicle powerplant via rechargeable FDLMS cell
UAV System: Whisperdrone or Yata
Rangefinder Bonus: +4
Signature: 1 (2 with M1 CDS fitted)
Evasion: 8
Sensor Range: 30 km (+2 Sensor Bonus)
Cargo: 200 kg
Max Speed: 220 kph,
Cruising Speed: 200 kph,
Combat Movement: 460 m
Off-Road Mobility: Full
Power Plant: 2 x 1MW MHD turbines
Fuel Capacity (w/o drop tanks): 600 kg Hydrogen
Fuel Consumption: 60 kg/hr
Endurance: 10 hours
Price: Estimated procurement cost is $1,500,000 (MLv 1.2)

The M6S1 Fox is a modification of the basic American M6A1 Joyner airborne/airmobile combat vehicle, with modifications primarily to armament package and to improve the vehicle's stealthing. The two man crew ride in tandem at the front right side of the vehicle, with the turret to their left, and power plant to the rear. Wedged in between is a small troop compartment capable of carrying four personnel (or up to six if nothing but basic combat gear is carried). This troop compartment can be deleted on the M6S1 (but not on standard Joyners) to replace it with a six-shot rotary magazine for vertical launch Striker or Demo-Striker missiles (the same system as is used on the Wolverine).

Primary armament consists of an M707 plasma gun, with a 6mm gauss machinegun coaxial and two MEWS pods fitted. A single Quickstrike point defense laser provides close in protection to the vehicle. The vehicle can also be fitted with an increased armor package, like that used on the Coyote. This armor package, weighing two tons, effects performance the same as the Coyote's supplemental package described above. Use of the supplemental armor increased frontal armor to 65, top armor to 60, and side armor to 35. Like the Coyote's supplemental armor, it is typically only used in urban operations or other environments where force protection takes precedence over stealth.

Access to the vehicle is via a single door on the right hand side, or a large hatch over the troop compartment. There is also a smaller hatch in the floor of the vehicle, that is used, as on the Coyote, to allow troops to fast rope onto the roof of vehicles while the Fox hovers with its jump jets.

Type: Special Operations Air Cushion Armored Vehicle
Crew: 2 + 4
Displacement Weight: 1.1 tons hydrogen
Combat Weight, standard mission profile: 7 tons
Armor:
Plenum: 8
Front: 40
Top and Sides: 20
Rear: 15
Armarment (Personnel Carrier Role):
M707 Plasma Cannon
M452B 6mm Gauss Light Machinegun (Coax)
Quickstrike 35-01 Close In Defense System
2 x external MEWS pods
Ammunition:
60 180MW Plasma Cells
2000 rounds 6mm (1000 ready + 1000 stored)
UAV System: Whisperdrone or Yata
Rangefinder Bonus: +4
Signature: 0
Evasion: 9
Sensor Range: 30 km (+2 Sensor Bonus)
Cargo: 500 kg
Max Speed: 220 kph (55 kph with jump jets)
Cruising Speed: 200 kph
Combat Movement: 460 m (115m with jump jets)
Off-Road Mobility: Full
Power Plant: 0.6MW MHD turbine
Fuel Capacity (w/o drop tanks): 150 kg H2
Fuel Consumption: 12 kg/hr
Endurance: 12.5 hours
Price: Estimated procurement cost is $400,000 (Lv 300,000)

A conversion of the M6S1 Fox into a dedicated electronic warfare and intrusion support vehicle, similar in concept to the Raven described above, the Blackbird has a crew of four, two vehicle operators and two EW technicians. Capabilities are similar to the Raven, though said to be somewhat more limited in a number of ways. Cost is believed to be about $1 million USD.

A light UAV designed by Pine Ridge Robotics, of South Dakota, the Yata (Lakota Sioux, "North Wind") is designed to replace the tethered Whisperdrone on US reconnaissance platforms needing a more autonomous UAV system. It has been adopted by the 3d Armored Cavalry as well, and deployed in circumstances where an autonomous drone is required. The system is somewhat limited, insofar as one requirement for the design was that it be able to mount on hardpoints and storage containers previously used for the Whisperdrone. It is powered by internal batteries that provide a limited endurance, but allow it to recharge from the parent vehicle. Sensors include passive and active observation and range-finding equipment, and the drone can designate targets for remote attacks. The vehicle has a maximum offset range from its parent vehicle of 10km, unless control is handed off to another vehicle or dismounted troops equipped with communications gear and suitable software to control the Yata.

Type: Unmanned Aerial Vehicle
Weight: 50 kg
Armor:
All Faces: 0.5
Armarment: None
Signature: -1
Evasion: 7
Sensor Range: 10 km (+1 Sensor Bonus)
Cargo: None
Max Speed: 200 kph
Cruising Speed: 140 kph
Combat Movement: 400 m
Off-Road Mobility: Full
Power Plant: Powered by internal batteries
Endurance: 3 hours (cruise speed), 1 hour (max speed)
Price: Estimated procurement cost is $40,000 (Lv 30,000)
---
15 October 2004
Copyright 2004, James Boschma
---