There are several ways in which you may be able to help us in our work -
Prayer support.
We know that without your support and prayers we can do nothing. We want to minister under the anointing of God for His glory! May we please ask you to continue to uphold us in prayer, during every aspect of our work at home and abroad. Specifically that:
we hear from God and walk only within His will for our lives.
the anointing of God will be on Bill to enable him to preach and teach effectively.
that the Holy Spirit will go before us to prepare hearts so that we may see many come to Christ.
that pastors and evangelists will be encouraged by our ministry.
that many will be healed physically, mentally and spiritually as we pray for the sick.
that we are kept safe and well as we travel thousands of miles.
Mailing list.

Financial support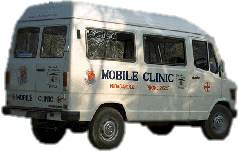 Every little helps ! We give a 100 percent guarantee that any monies donated go to the area you specify, we take nothing out for wages or administration costs.
If you would like to make a donation by cheque, please make it payable to: Dovetales International Trust and send it to the address at the bottom of this page.
| | |
| --- | --- |
| | CREDIT CARD DONATIONS |
We also have the facility to accept donations via VISA and MASTERCARD. CLICK HERE to make your donation. For more information on donations, please feel free to get in touch. You can send us an e-mail , fax, letter or make a telephone call. We are always pleased to hear from you - and we will do our best to give you the help and information you require.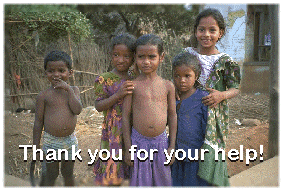 Dovetales International Trust
79 Marlborough Road
Royton, Oldham
OL2 6AU. England.
Tel/fax: 0161 652 4060
E-mail: Dovetale@globalnet.co.uk
Charity reg. no. 101 6673 UK. 217 of 4/92 India






©1998 Dovetales International Trust. E-mail Webmaster. All Rights Reserved.