A round-up of a few pictures from 2004.
2004 was a busy year for me. Consequently, I largely ignored the website.
However, hopefully 2005 will prove more productive.
Here's a few pictures from the few events I did manage to attend, apart from HSCC meetings when I was racing.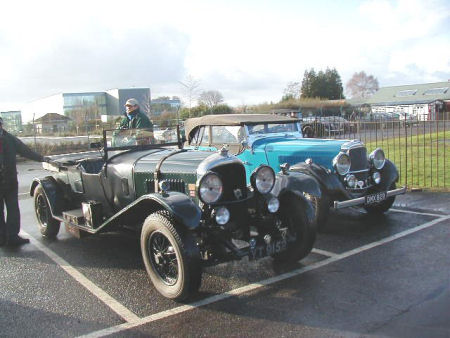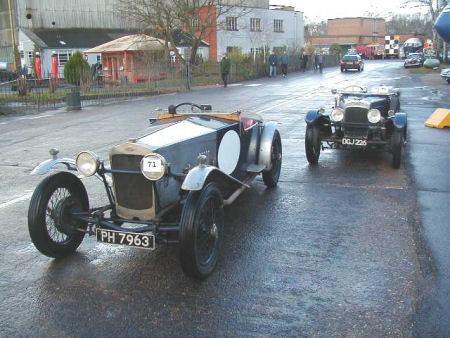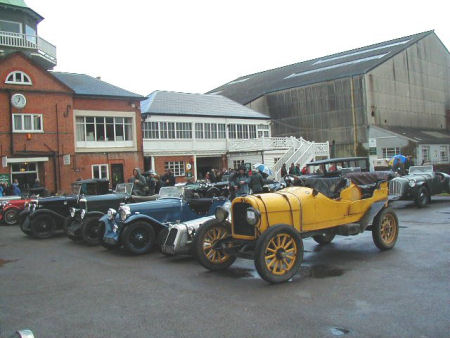 Three photographs from the Brooklands paddock in January 2004.
This is the annual VSCC Meeting that is always good fun.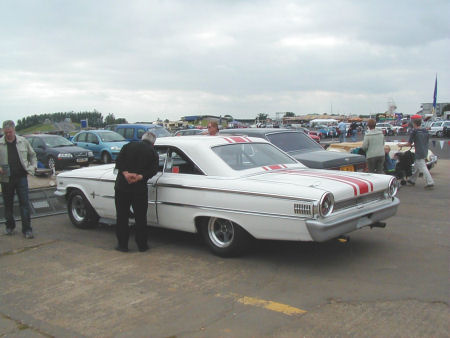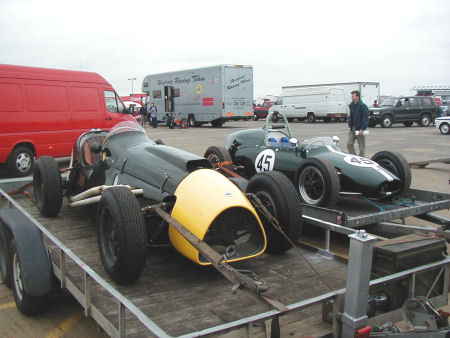 Photographed at the Silverstone Classic meeting.
The first photo is a massive Ford Galaxie 500, resplendent in Willment racing colours, the second is a Cooper Bristol and a Cooper.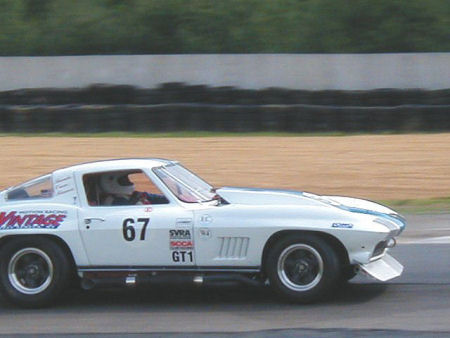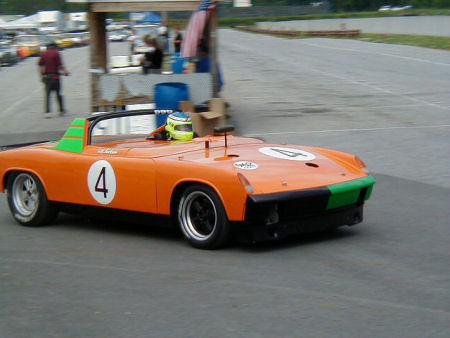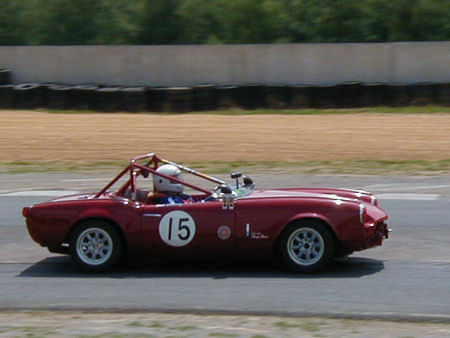 The above three photos were taken on my annual trip to Summit Point Raceway in West Virginia, USA.
It was good to see my friends Woody, George and Mike again, although the weather let us down on the Friday evening with a massive thunder storm -- not much fun in a one-man tent!!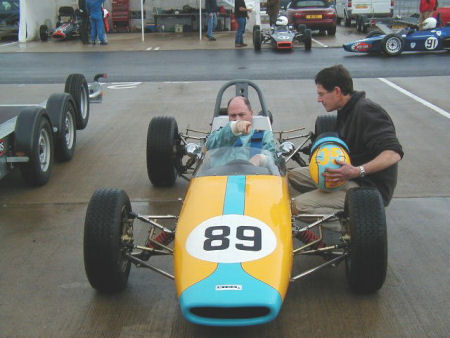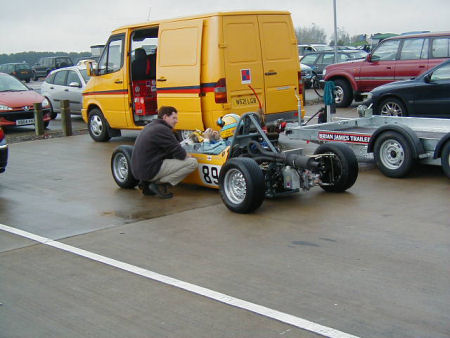 Lastly, a couple of shots of myself after the HSCC race at Silverstone in May.
As you can see, it was wet, I'm explaining to Jonathan what it was like!
As per usual, please feel free to e-mail me at gary@yesterdaysracers.com
Back to Yesterday's Racers Index Page.