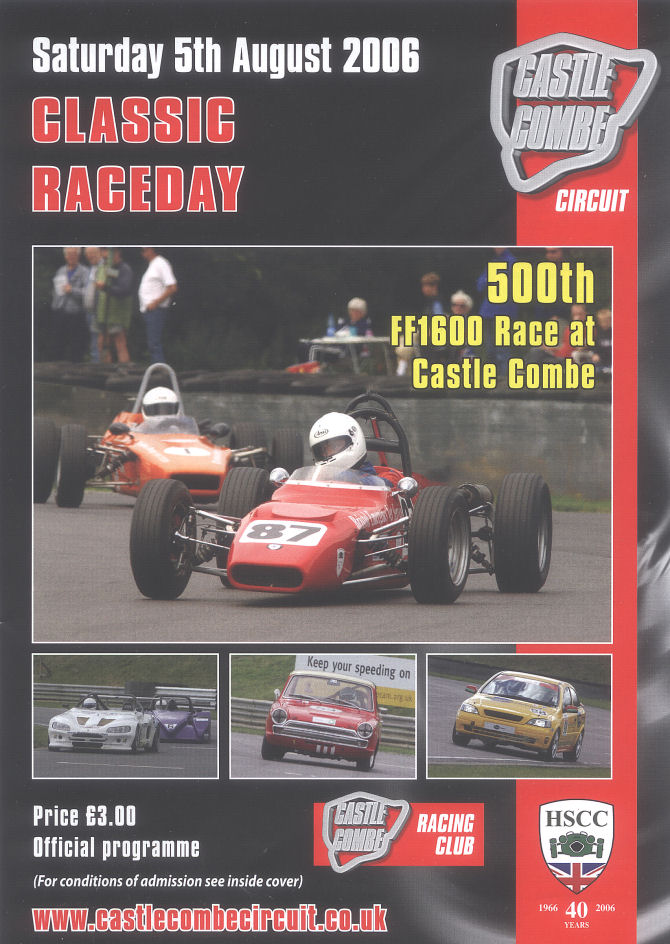 Classic Race Day at Castle Combe in Wiltshire,
5th August 2006.
Just a quick report & a few photos from Castle Combe.
I haven't been to Combe since my first racing season in 2003, it was nice to be back.
I had quite forgotten how nice it is to have a grassed paddock for starters!
It was nearly full HSCC race day, along with a couple of 'local' Castle Combe championship races for good measure.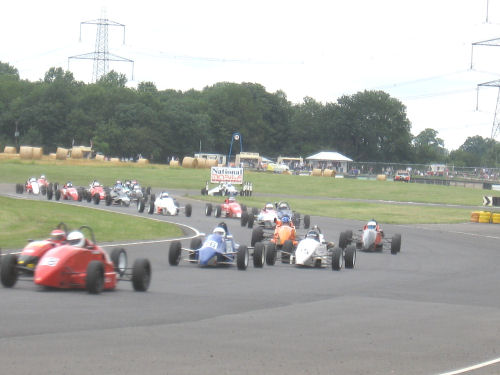 Here's a shot from the local Combe FF1600 championship. Formula Fords always race closely!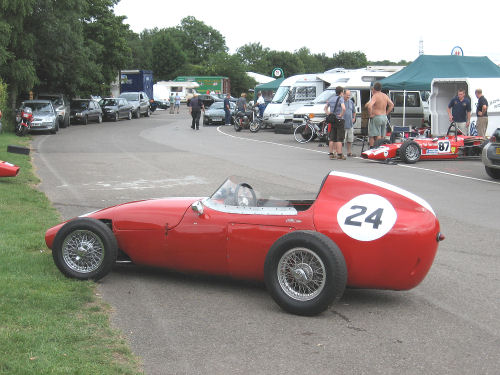 Here's an unsual Autosud that happened to racing in Classic Racing Cars.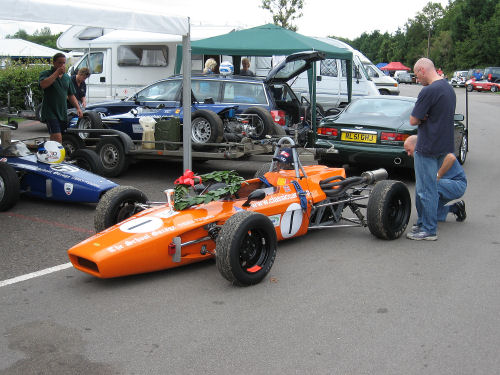 Neil Fowlers' triumphant Lola T200. Boy, can he drive quickly!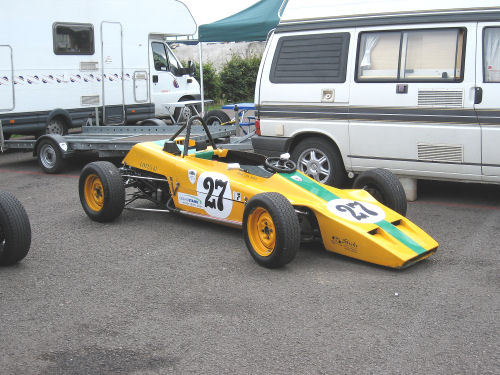 The Lotus 61 of FFord stalwart Dick Dixon.
Lastly, a couple of photos of me in the car.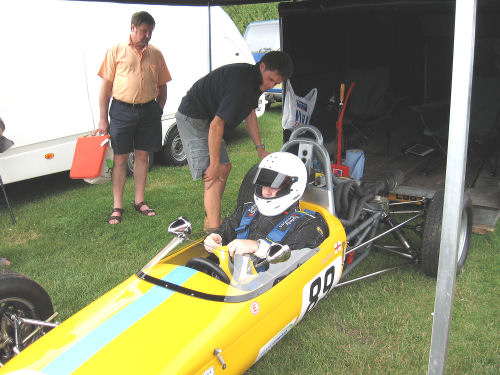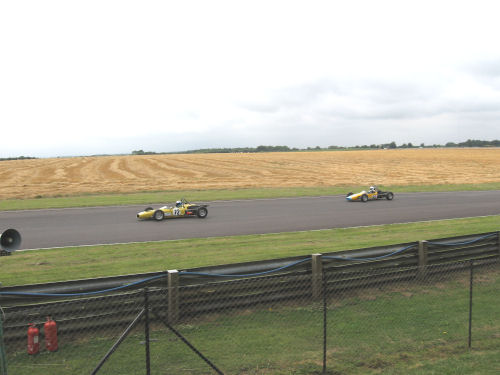 This was taken during the lunch time break. Combe had arranged a parade of various Formula Fords
to celebrate what was their 500th FFord race!
My race weekend was a little disappointing. During practice I had an oil leak that was traced to a loose oil union.
Cleaned up I went out for the race where the car developed a huge mis-fire just after three laps. I retired early with a lap to go.
Oh well, at least I haven't done any damage to the engine (I hope!), next up it's Brands Hatch in September.
Go back to the Yesterday's Racers - Index Page
Please feel free to e-mail me with any comments at gary@yesterdaysracers.com