The CEDRIC SELZER INTERVIEW
Last year, I was privileged to record my second CD interview, which I am now making available.
Strangely enough, this was with another former Team Lotus man (my first being with Bob Dance), South African Cedric Selzer.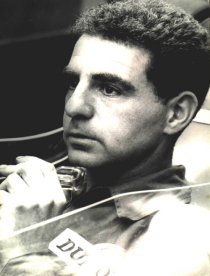 Cedric at Brands Hatch in 1964 in the Clark Lotus 25.
Cedric was lucky enough to work at Team Lotus from the very early 1960's, when he arrived as a young, inexperienced mechanic from his native South Africa. Virtually straight away he was thrust into the world of Formula 1 racing, and within twelve months found himself mechanic to none other than the great Jim Clark!
This interview compact disc takes us right from his departure from home as a nineteen year old, through his experiences at Lotus with their Colotti gearboxes, into the Formula 1 team, his eventual departure in 1964 and finally his restoration of the ex-Jim Clark Lotus 25 during the 1980's.
This disc also includes a never before heard radio interview from 1962 with both Cedric and Jim Clark.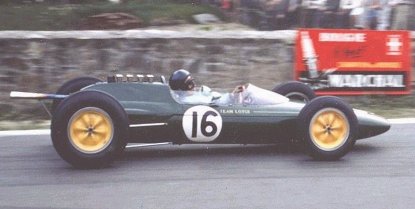 One of Cedric's drivers; the great Jim Clark.
As before, this disc is exclusively available from me, at a price of £8.50 (including postage and packing) for UK residents.
For customers abroard, please e-mail me first for postage rates.
I am at gary@yesterdaysracers.com
Back to Yesterday's Racers index page