The LARZ ANDERSON EUROPEAN BIKE MEET
at BROOKLINE, nr BOSTON, MASSACHUSETTS.
7th October 2001.
I have received these photographs from my friends Mike Johnson and Sheila Barnes in the US. They attended the annual Larz Anderson Bike Meet in Brookline the other week and came across this 500 cc Cooper. These bike-engined cars were the sort of thing that people like Stirling Moss and Peter Collins cut their teeth on in the early fifties here in England.
The father and son company of Charlie and John Cooper made these cars in their factory in Surbiton from 1950 onwards. They were powered by a variety of bike engines including Norton and JAP. Because they couldn't get enough engines from Nortons they used to have to buy the fabled Norton Featherbed bikes and take the engines out and install them in the cars. The bike frames were then sold on too.
This meeting is organised by the local BMW Bike Club and regularly attracts between seven and eight thousand visitors over the weekend.
The car pictured here looks highly original.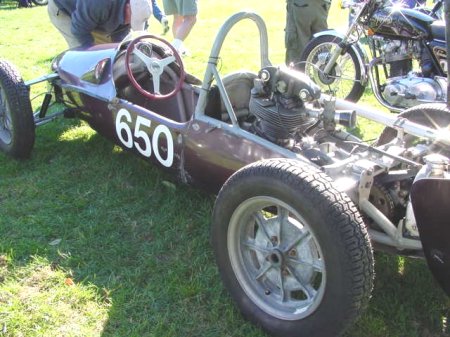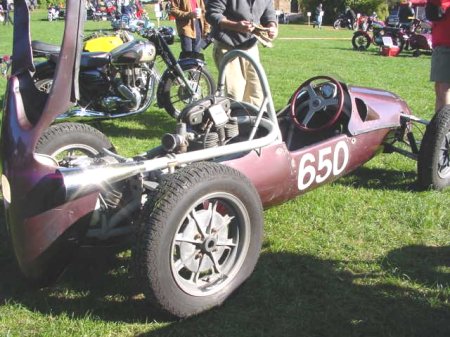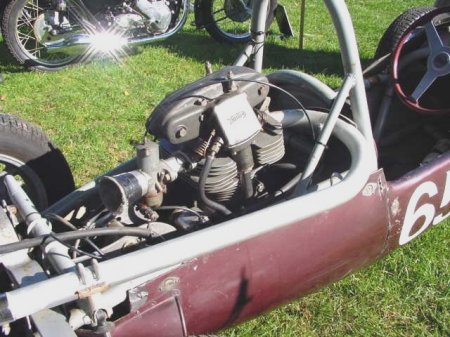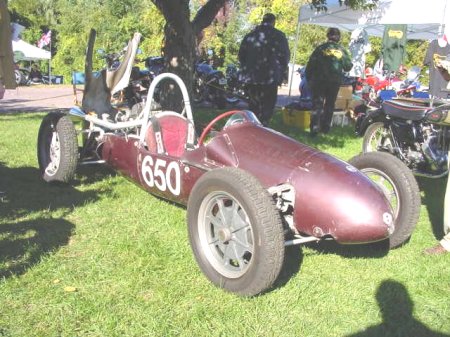 Thanks to Sheila Barnes and Mike Johnson for the use of the photographs.
===========================================
Back to
Yesterday's Racers - Index Page 2001.