FAME AT LAST!
Over the last couple of months I have been getting some (vaguely) favourable publicity for my Bob Dance Interview CD release, here's some of them :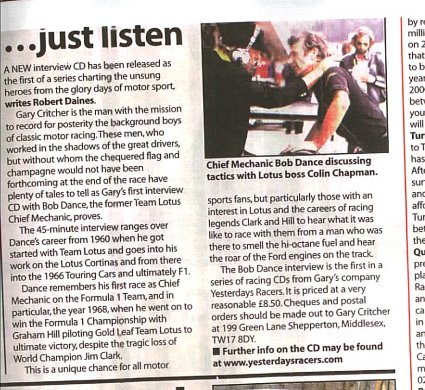 This is from 'Classic Car Weekly' from August.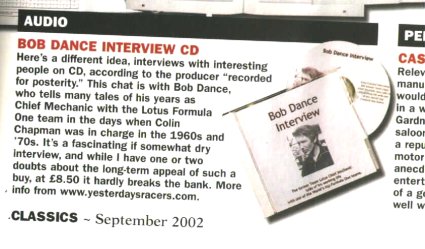 This is from 'Classics' of August 20th.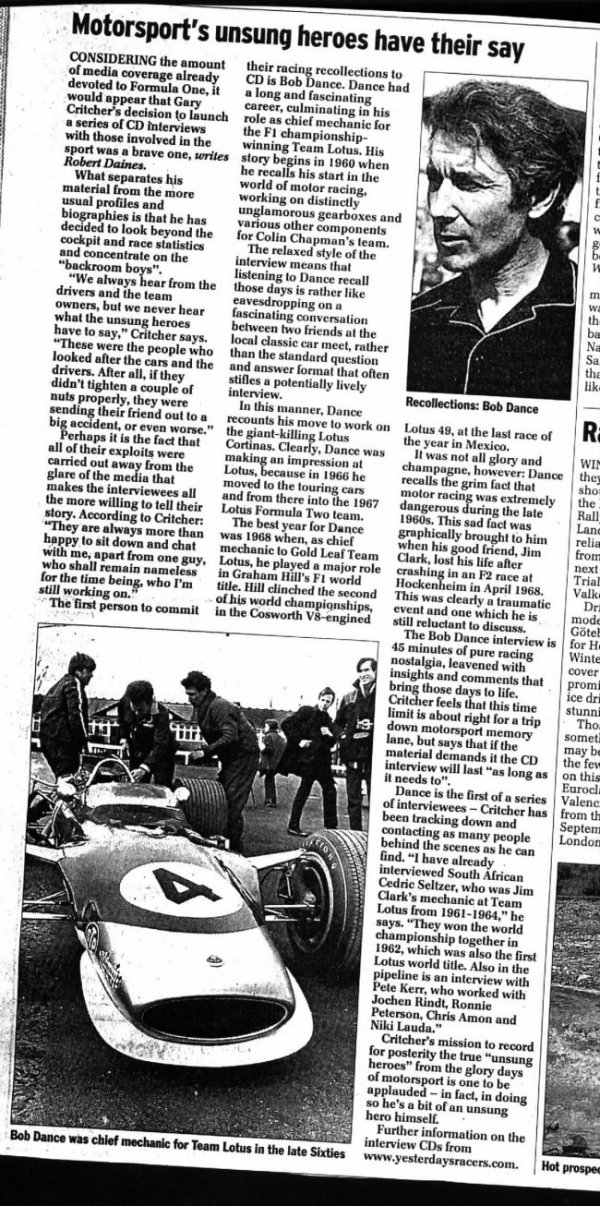 This is from the Daily Telegraph of 10th August.
Feel free to e-mail me : gary@yesterdaysracers.com
Return to : Yesterday's Racers - Index Page.