The FIRESTONE FACTORY, West London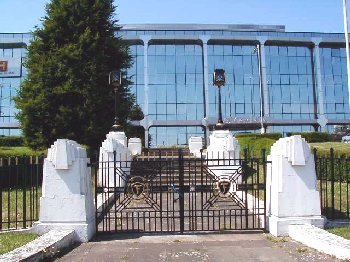 All that remains of the Firestone Factory ; the gates.
The Firestone factory is one of London's lost motorsport sites. Based on the Great West Road going out of London in Brentford Middlesex, its' architecture probably rivalled the famous Hoover Factory just a few miles away in Greenford. Unfortunately, all that is left nowadays is the front gates and a few lamps after the entire site was raised to the ground in early 1971. When I last visited, at least they had just been given a lick of paint!
This was the place where all the racing tyres, be it for Formula 1, Formula 2, sportscars etc., were manufactured in the 50's and 60's.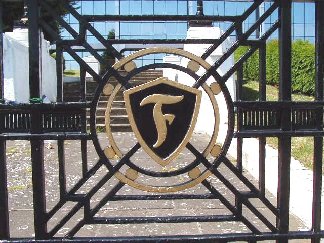 Close-up of the Firestone emblem on the front gate.
I, for one, certainly remember the Le Mans winning Ford GT40 (can't recall which year) being proudly displayed on a plinth at the top of the steps for a few weeks after the race for all to see.
The site has now been taken over by a TV company, a fitness centre and a computer mega-store.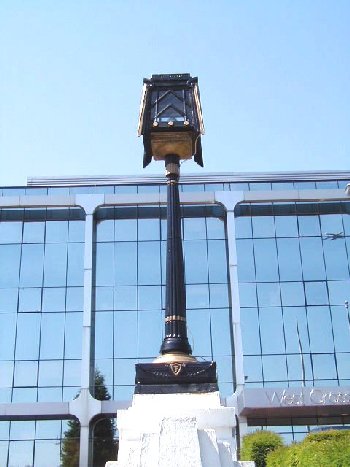 One of the lamps at the top of the steps.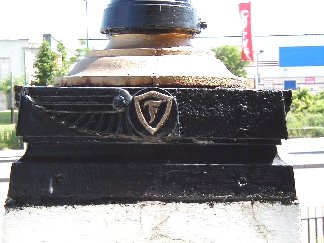 Close-up of the base of one of the lamps.
Has anyone a photo of the GT40 at the top of the steps? I'd be interested to see any!
===================================================
UPDATE October 2003.
After over two and a half years, one of the visitors to the site has sent me a couple of photos of the factory as was
This is how I remember it from when I was young :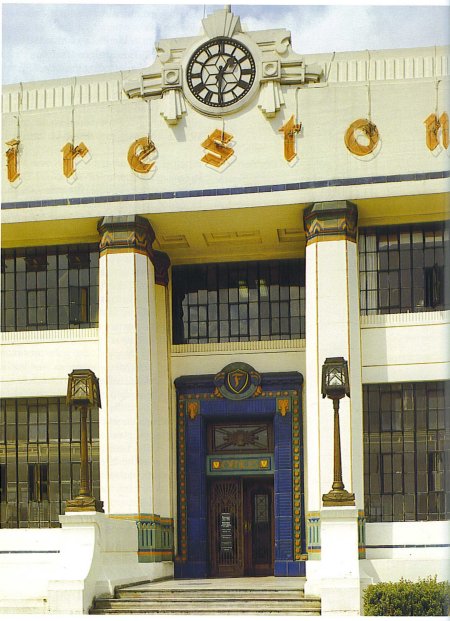 Isn't that beautiful??
Sadly, it ended up like this :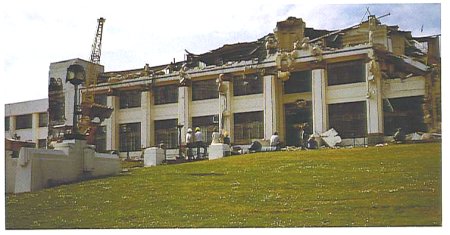 Feel free to e-mail me at gary@yesterdaysracers.com
Back to : Yesterday's Racers Index Page