BRIAN REDMAN'S
15th ANNUAL
JEFFERSON 500
at
SUMMIT POINT RACEWAY,
19th - 21st May 2006.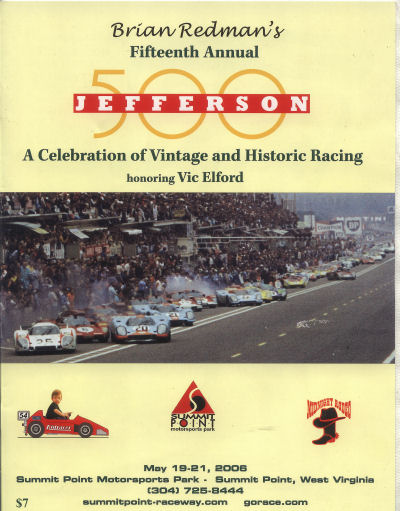 This must have been the fourth time I have visited Summit Point with my friends Woody, George and Mike.
Once again it was huge fun, nice to see some racing other than in the UK.
The Point does remind me of how club racing was around twenty years ago ; relaxed and with everyone being approachable.
Once again Brian Redman and his son James put on a spectacular event, with cars ranging from Saab 93F's to Lotus Europas to Chevron B19's!
Here's one example that I'm afraid I don't know what it is!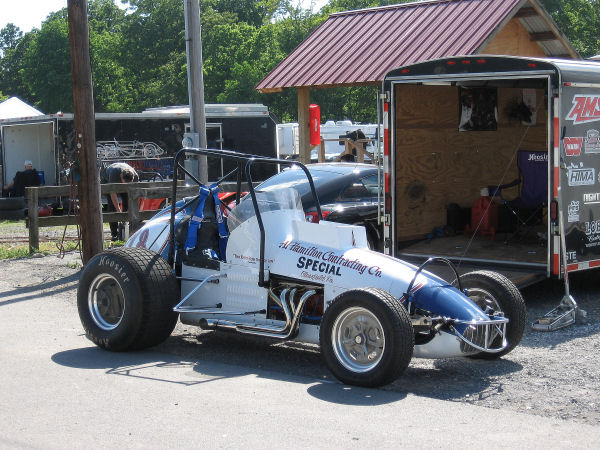 Obviously a dirt-track oval racers of (I'm guessing here) 1950's vintage.
Perhaps a visitor to the site will be able to let me know what it actually is?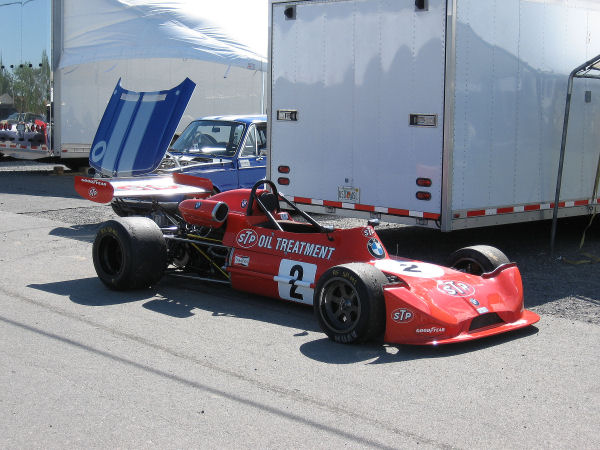 This is the Formula 2 March of Howard Katz.
This is a view from the top of the hill next to the timing tower down the long start / finish straight to go into turn 1 behind the trees.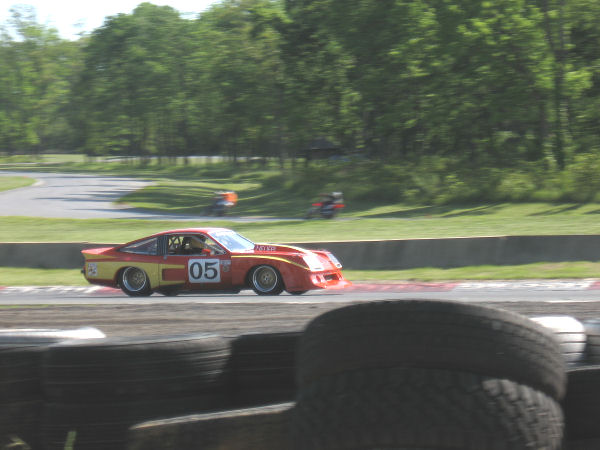 Something unusual for me, this is a 1975 Chevrolet Monza belonging to Gary Lefever.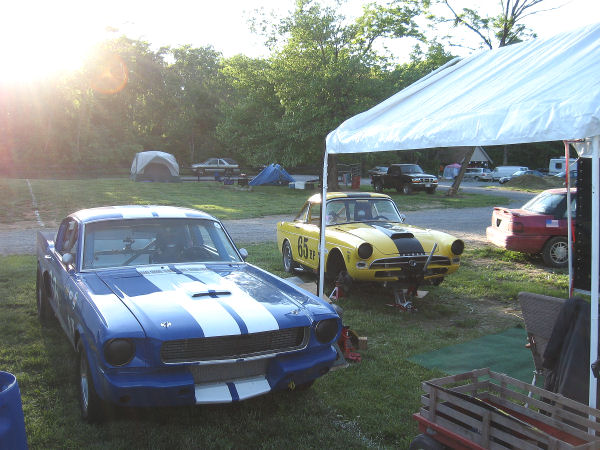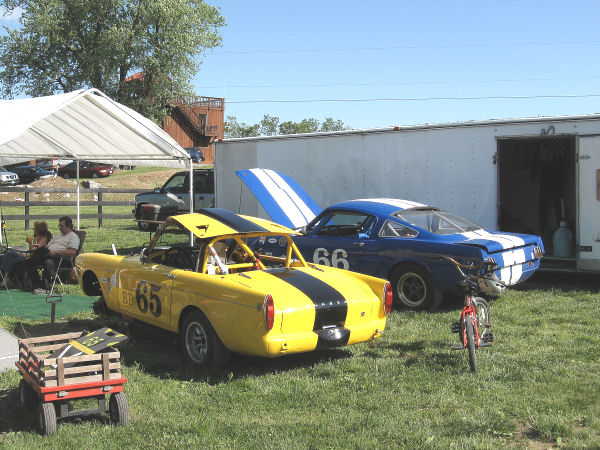 Two lovely atmospheric shots of Gilbert Grable's Sunbeam Tiger and Greg Smith's Ford Mustang.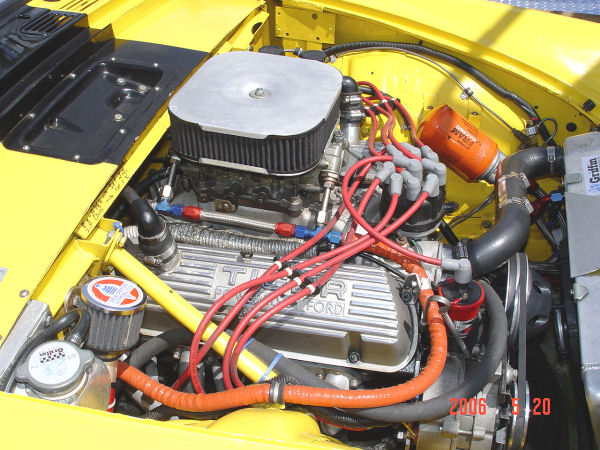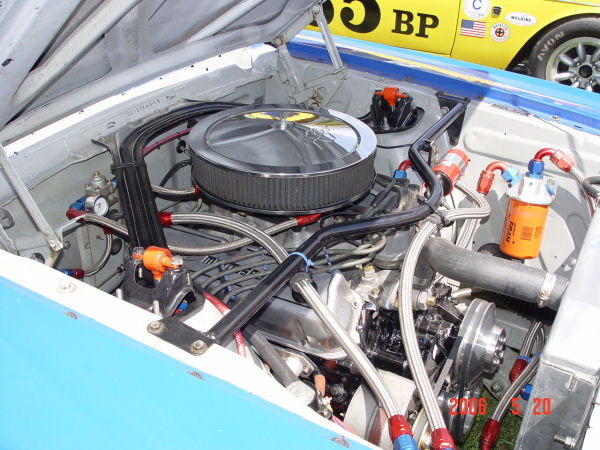 A couple of engine bay shots.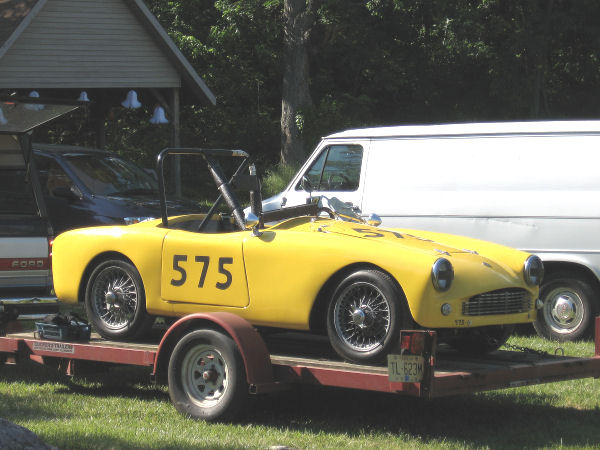 This is Carl Schwab's Turner Mk1.
You don't see many of these about, but there IS one competing here in England with the Historic Sports Car Club. Looks fun!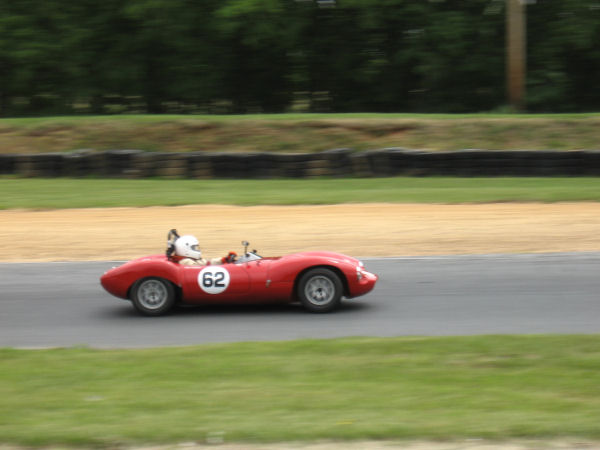 This is the Ginetta G4 of Dr.Lee Talbot.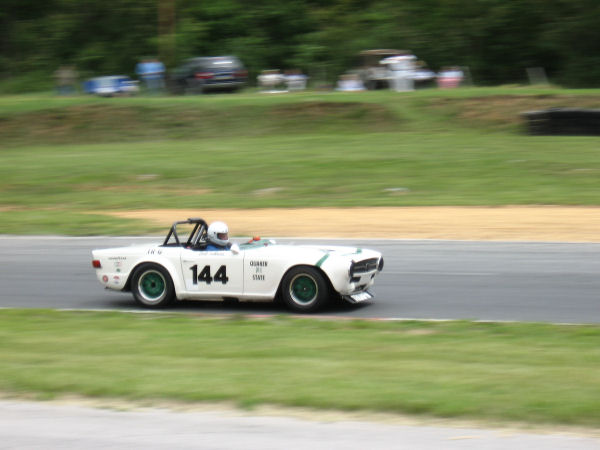 Quaker State Triumph TR6.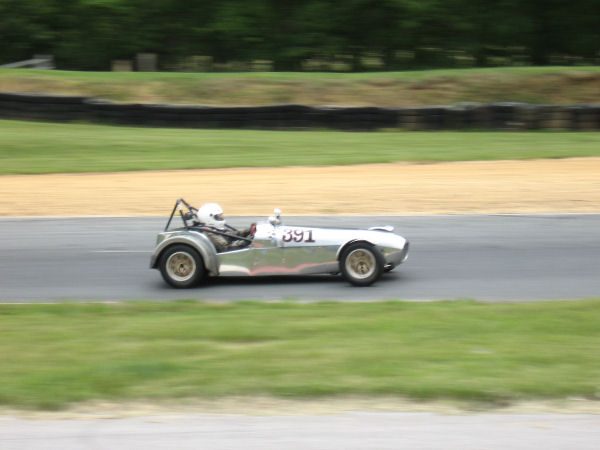 The Lotus 7 of Herb Wetanson.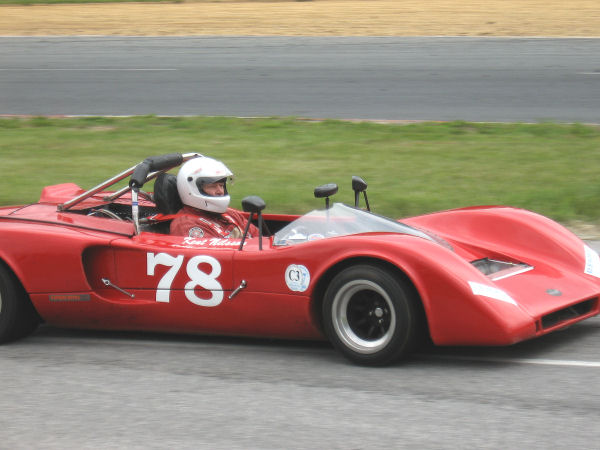 This is from the Marlboro / Lola Cup for British & Italian Sports Cars, this is the Vitesse of Robert Anderson.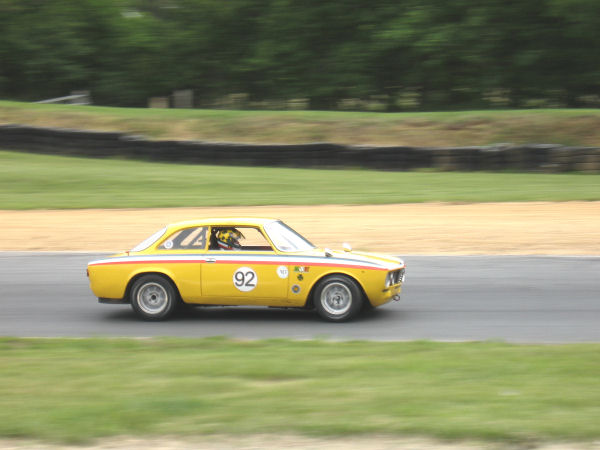 Patrick Boova's Alfa GTV.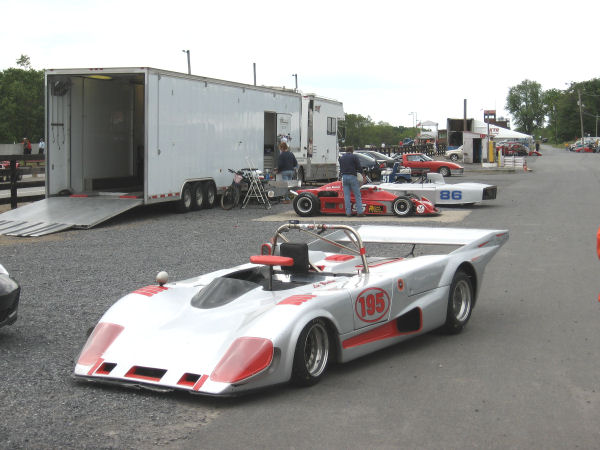 From the Charlie Gibson Trophy for Monoposto Formula 70 Cars, this is the Chevron B39 of Lee Brahin.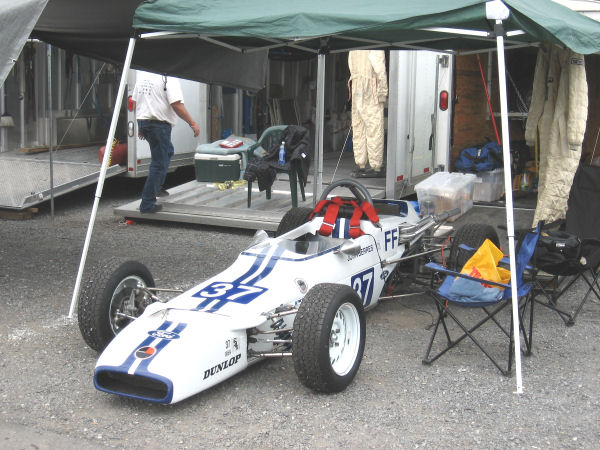 A Formula Ford at last! This Palliser WDF3 of John Berres was running in the Phil Hill Cup for Open Wheeled Cars.
A lovely looking thing.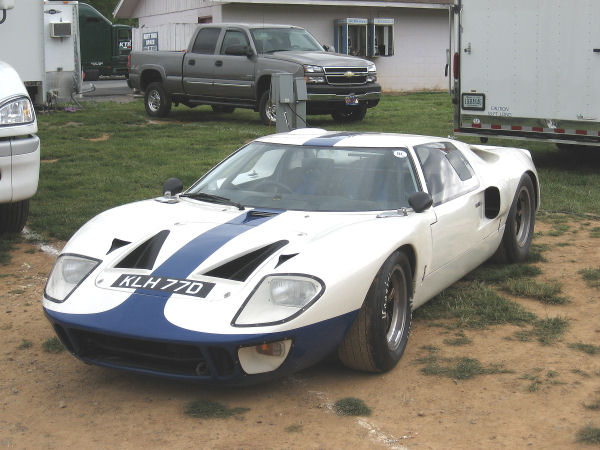 This I spotted in the paddock, an original Ford GT40, lovely stuff! Still with its' UK licence plate too.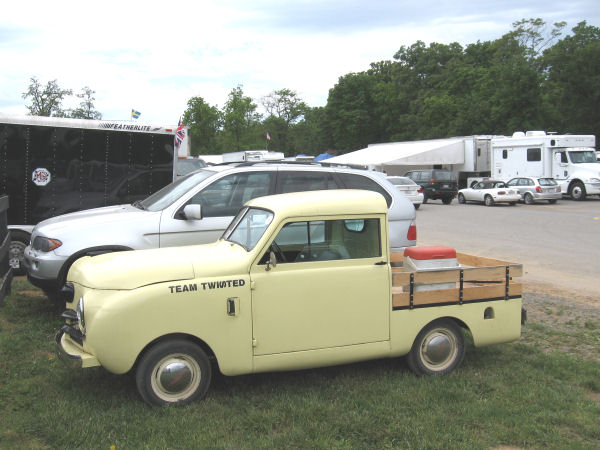 And last, but by no means least, this is a Crosley 'Hotshot', but we reckon it wasn't originally a pick-up, somewhere along the line it's been made into one.
Once again, it remains for me to thank Woody, Mike and George for their hospitality while I visited.
The outdoor breakfasts are always a high-light!
As usual, please feel free to e-mail me at gary@yesterdaysracers.com
Return to Yesterday's Racers Index Page