JOCHEN RINDT AT THE A1-RING, AUSTRIA
On my visit to the A1-Ring in Austria for the Grand Prix the other week, I was pleasantly surprised to find that the organisers had done a tribute to the 1970 World Champion. Huge pictures had been erected along the back of the main grandstand and a small memorial garden had been laid out just off the main entrance.
Jochen only raced here in Formula 1 just the once, when the track was known as the Osterreichring. In fact, it was his last race before his fatal accident at Monza in September 1970. In the Lotus 72C he retired with a blown engine after 21 laps from pole position.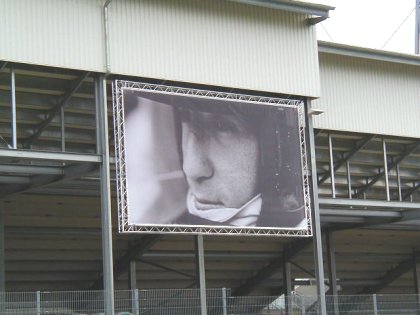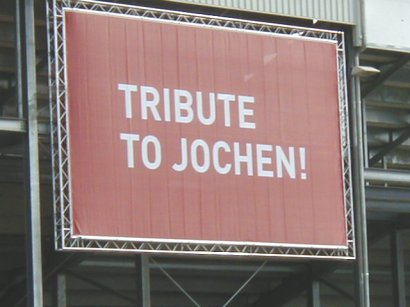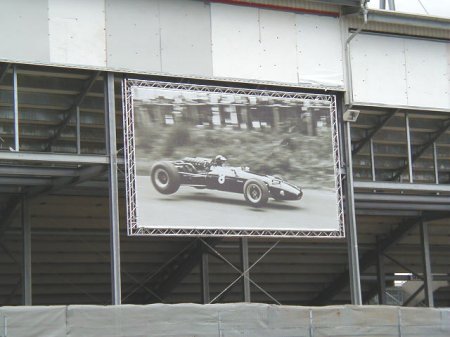 The memorial garden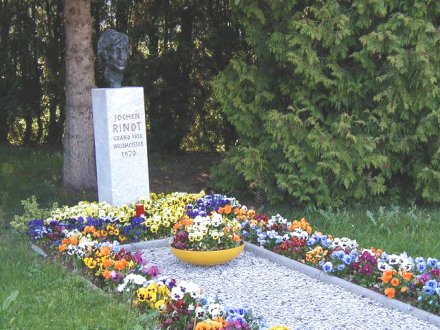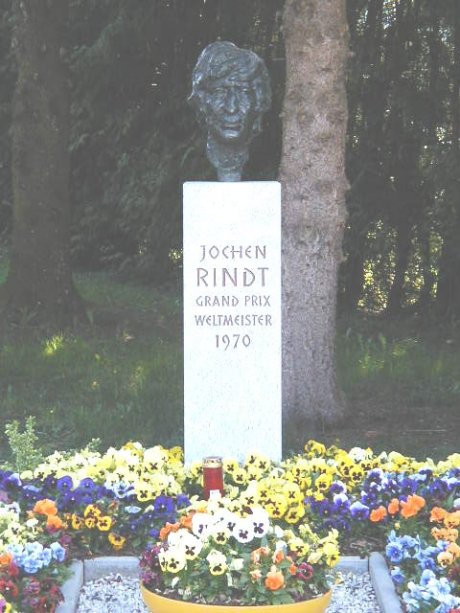 Please feel to e-mail me
Return to
Yesterday's Racers - Index Page.