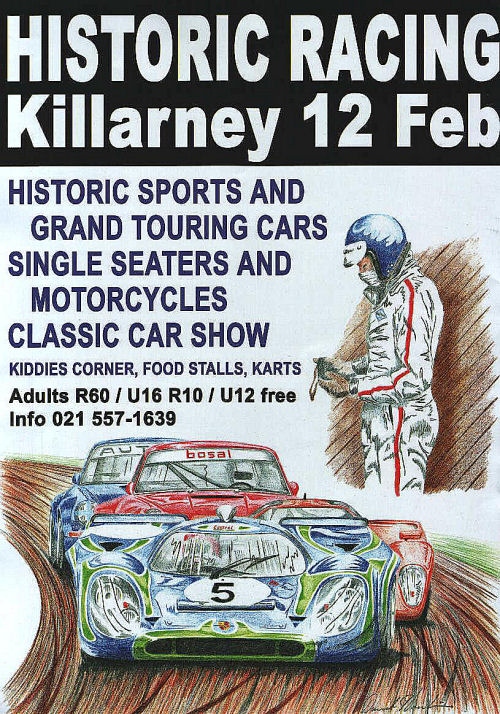 Classic Racing at Killarney, Cape Town, South Africa,
11th and 12th February 2006.
My friend George Michael attended this race weekend, and here offers his thoughts, along with some well-chosen photographs.
Local motor racing enthusiasts look forward to February each year and the return of international classic racing to our shores.
As usual the weather was extremely hot with Cape Town experiencing a heat wave. However, this did not deter David Piper and his fellow UK drivers from turning in some very impressive lap times. Graham Bryant once again drove his immaculate Morgan in every possible event and the sound of the highly tuned Rover V8 was music to the ears.
This year the organizers decided to name the event the "Springbok Series" which certainly brought back fond memories of the 9 hour Kyalami and 3 hour Killarney Endurance Races of many years ago.
In another first to advertise the event a section of Cape Town's Western Boulevard was closed on Thursday evening to treat spectators to a display of power by these classics of yesteryear.
Bobby Olthoff, a legend in South African motor racing passed away a few years ago and as a tribute to his memory another local icon, Sarel Van Der Merwe drove the huge seven litre 1963 Ford Galaxie in which Bobby won the 1965 saloon car championship in the pre-1968 events. The crowd was treated to heart stopping driving by Sarel as he battled to keep the Galaxie in front of Ben Morgenrood's better handing Ford Mustang. Not to be undone UK driver Jim Woodley was also campaigning in a Ford Galaxie.
All in all a fine weekend's racing with Nigel Hulme in the last race of the day doing his utmost to keep his Lola T70 ahead of the pack, however pressure from local driver Ruan Pretorius in his privately owned Porsche 956 soon proved to be too much and Pretorius won easily breaking the all time lap record for the circuit in the process.
What an end to a wonderful weekend.
Roll on January 2007!
Now for the photos!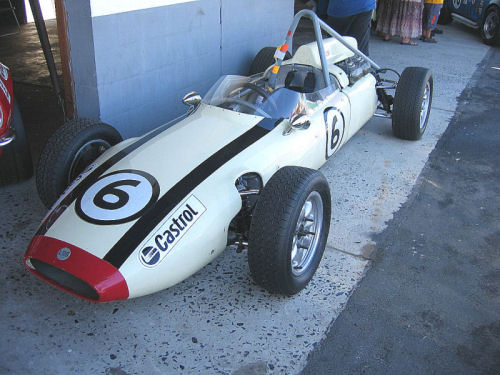 1962 LDS Ford driven by Ben van der Westhuizen.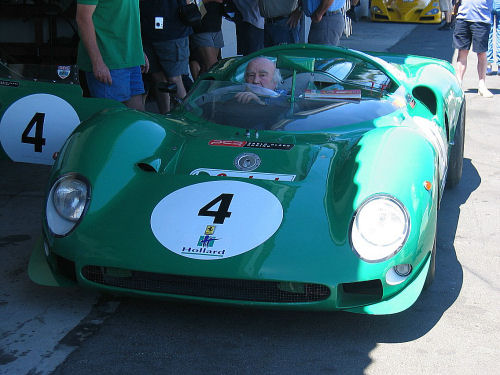 David Piper seen in the cockpit of his 1964 Ferrari P2.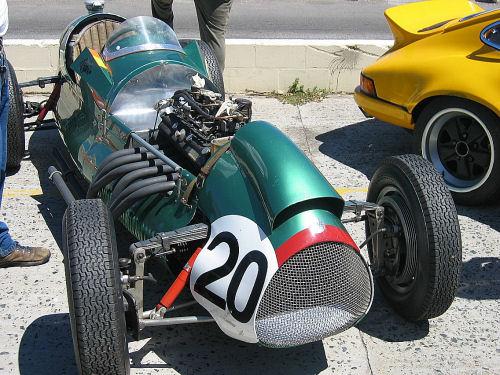 1952 Cooper Bristol driven by Dickon Daggit.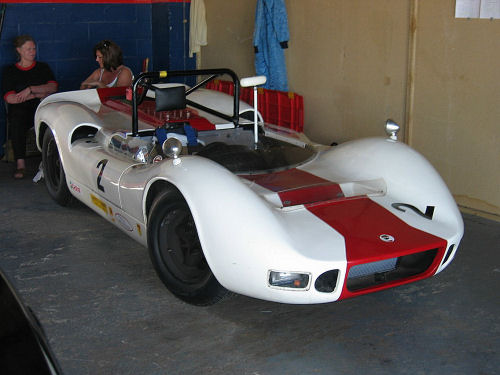 McLaren M1 to be driven by Chris Wilson.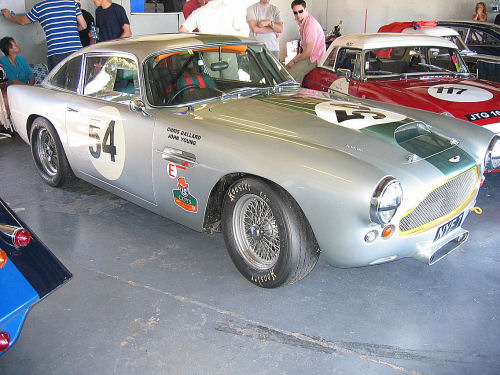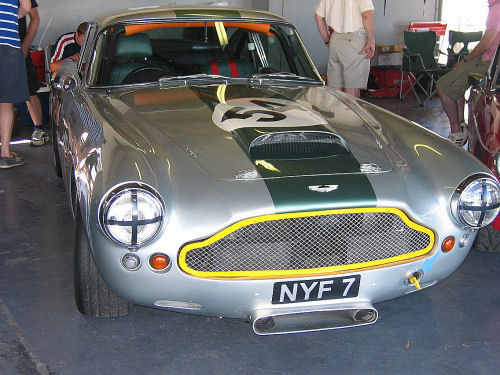 Aston Martin DB4, driven by Chris Ballard. Very nice!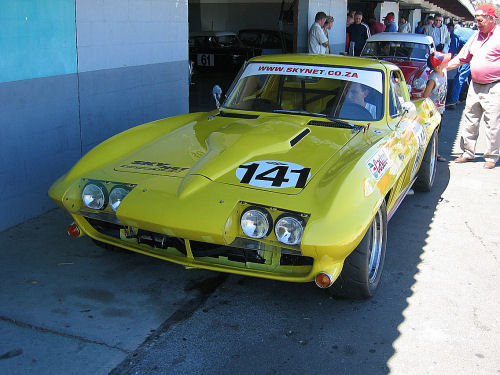 Corvette Stingray.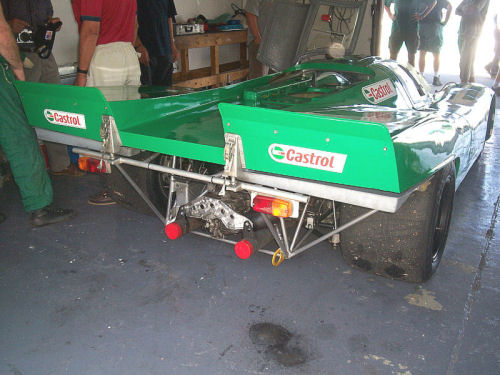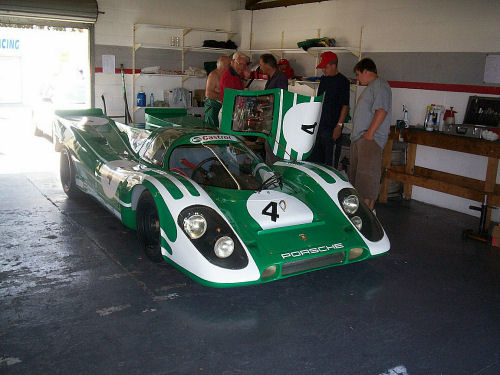 Two shots of the Porsche 917.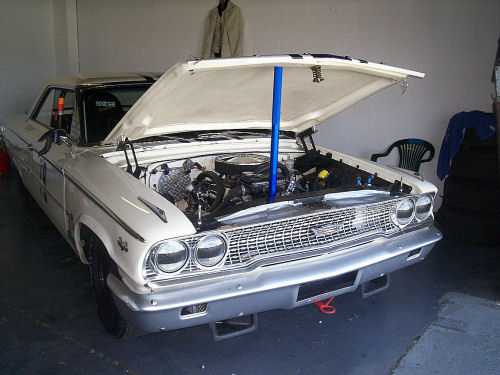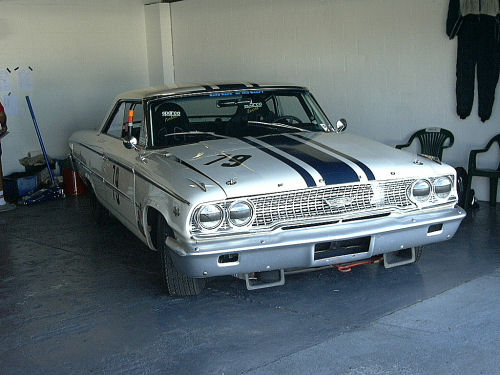 The Ford Galaxie to be driven by Jim Woodley.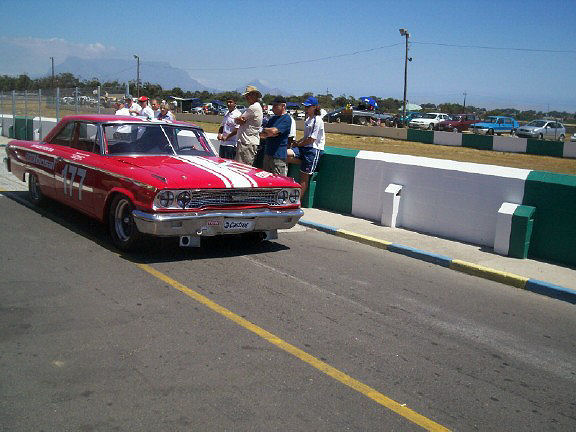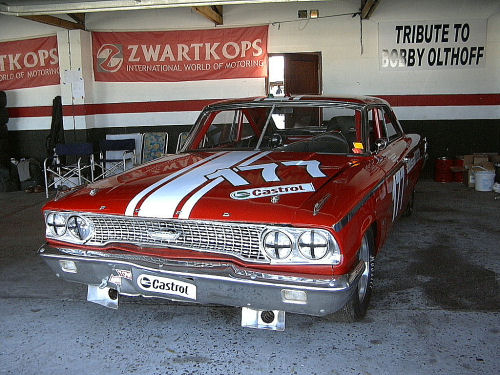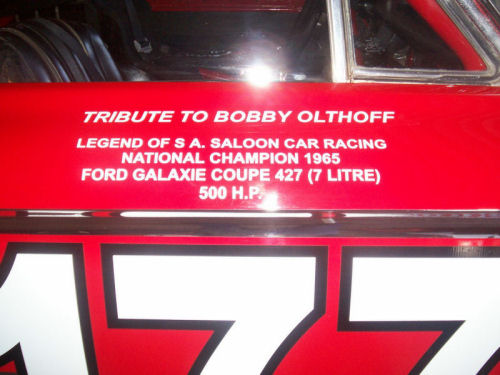 1963 Ford Galaxie in a tribute to Bobby Olthoff.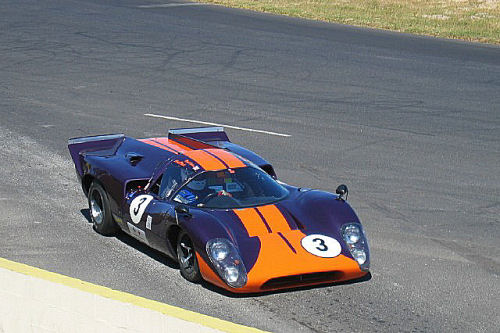 Two shots of the georgeous Lola T70 of Briton Nigel Hulme.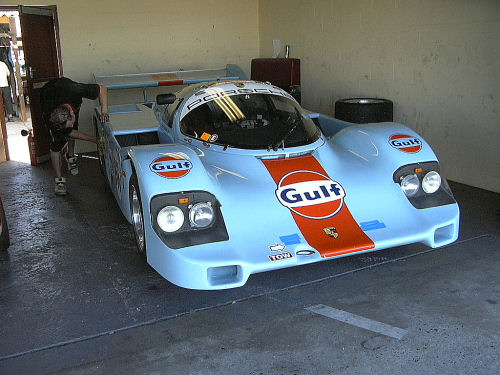 1982 Porsche 956, which broke the all-time lap record over the weekend.
Thanks indeed to George for supplying the photos and commentary.
Photographs were courtesy of Joe Portuese and John Haworth.
What a great way to start off the New year!
Go back to the Yesterday's Racers - Index Page
Please feel free to e-mail me with any comments at gary@yesterdaysracers.com