NIKE FORMULA FORD
UPDATE JANUARY 2002.
I visited Jonathan earlier this week. With any luck, this really will be the last update before we run the car for the first time. After this, we have to manufacture a brand new fuel tank, install the wiring loom (not exactly a big job!), buy a set of tyres and shock absorbers and that's virtually it!
Over Christmas and New year Jonathan installed the new rear light, positioned the oil cooler on top of the gearbox, put in the water lines from the radiator to the engine and vice versa. He has also installed a connection so that we can start the car from a separate battery. We obviously have a battery on the car, but it would be just my luck to need to start the car only for the on board battery not to be up to the job, so we thought an external connection might come in handy too!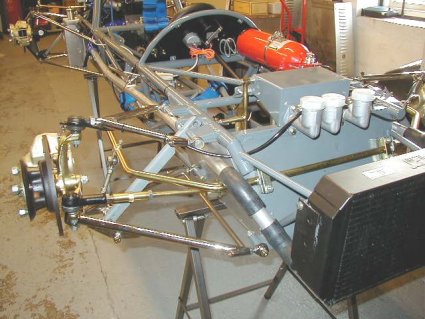 Here's a view of the car without bodywork. We have retained the original radiator, but you can see the new water line running into the bottom of the rad from the rear of the car. The fire extinguisher is new also.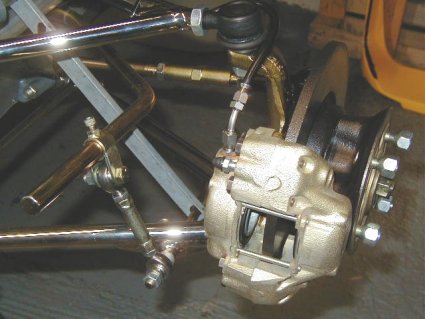 A close-up of the right front suspension. It's hard to believe that all this is original, the only new things here will be the new brake pads and shock absorbers (which aren't fitted yet!).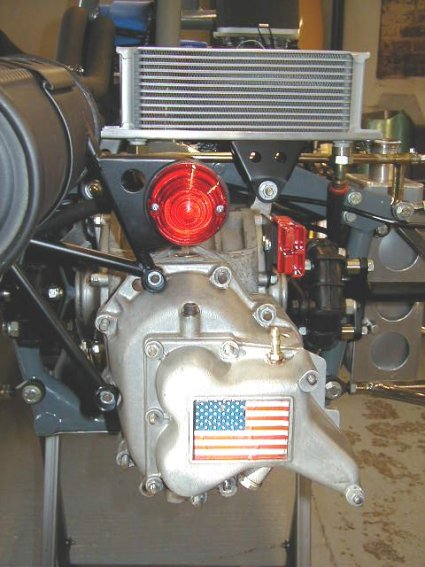 A shot of the rear of the car. Jonathan has positioned the new rear light, and also made up a bracket to brace it against both the gearbox casing and around the exhaust silencer.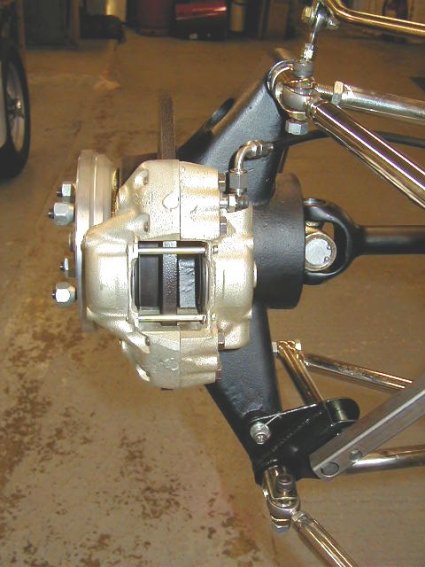 The right rear suspension. Once again, all that needs to be done here is to fit a new shock absorber and it's all finished!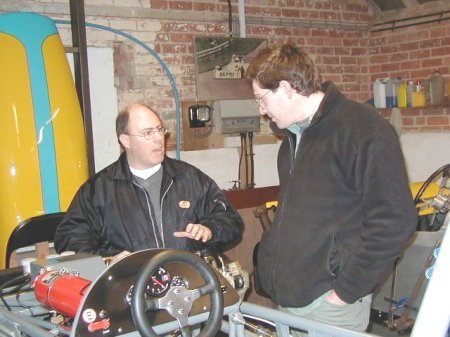 Jonathan and I discuss the speed with which we need to get all this finished!
Please feel free to e-mail me : gary@yesterdaysracers.com
Return to Yesterday's Racers - Index Page.