The PETERSEN MUSEUM, LOS ANGELES, CALIFORNIA.
I visited the Museum for the first time in February this year.
Amongst the expected exhibits was this one single seater race car.
It's the Cooper that Sir Jack Brabham ran in the 1961 Indianapolis 500. Looking absolutely fantastic, it still had it's race stickers from the 2002 Goodwood Festival of Speed on it, along with Sir Jack's autograph!!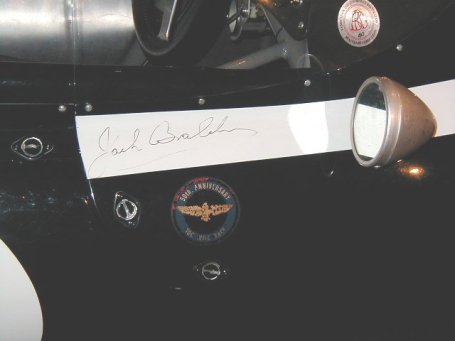 I think I'm right in saying that this is the first rear-engined car to run at Indy.

As per usual, feel free to e-mail me at gary@yesterdaysracers.com
Back to.Yesterday's Racers Index Page