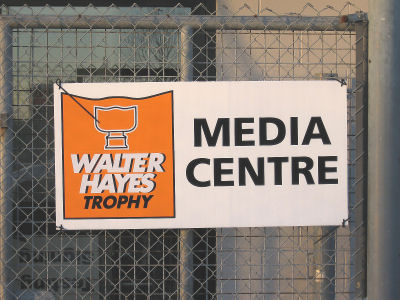 The Walter Hayes Trophy
at Silverstone, 4th November 2006.
This is the third time I have raced at this meeting.
It's getting bigger and bigger every year, thanks mainly to the efforts of James Beckett at the BRDC.
This year it featured the usual Formula Fords, but also races for Superkarts, historic Formula 1 in the Keith Duckworth Trophy and a plethora of cars in the '8 Clubs' races. I'll concentrate on the few historic race cars that were out though.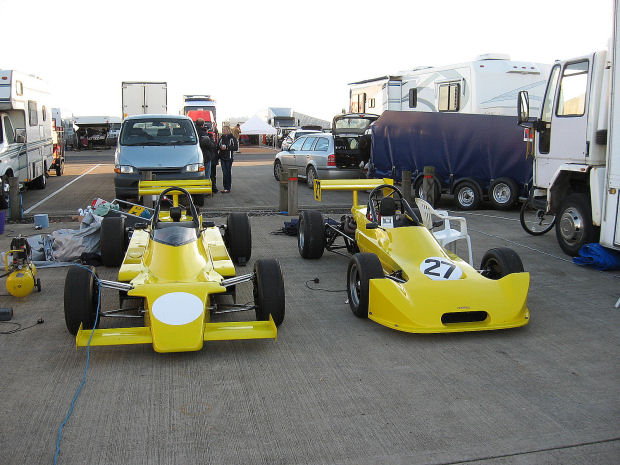 Here's a couple of Formula Ford 2000's. The car on the right is a Lola T580, I'm not sure what the other car is, maybe a Van Diemen??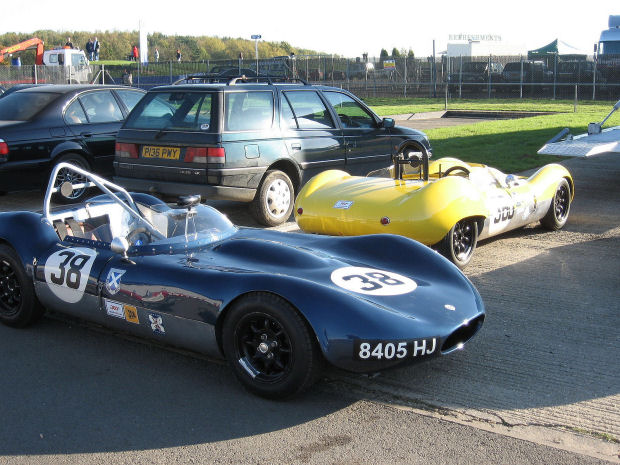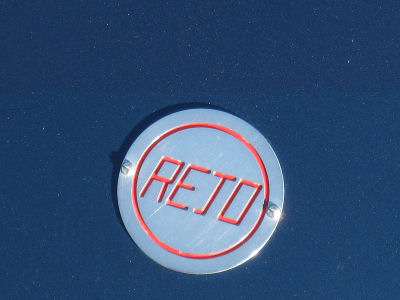 A couple of 1950's Rejos. I've never seen one before, but they were pretty quick!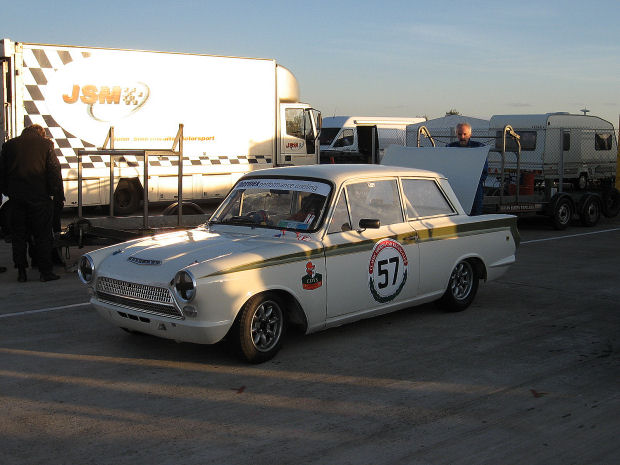 We'd all like one of these in our garage, wouldn't we?
My friends Stephanie and Laurence brought along their son Zak.
Here he is trying the Nike for size.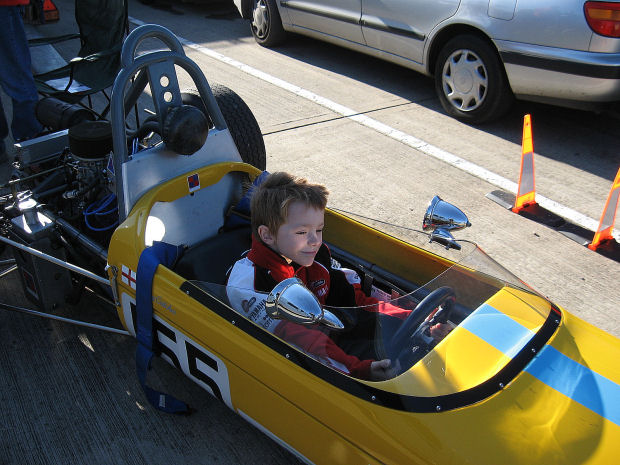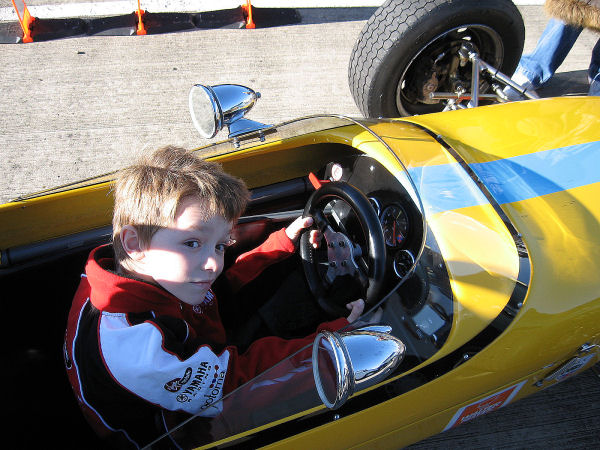 I think we have a budding Damon Hill on our hands!!
As usual, this race meeting was good fun, I think the Nike was just about the oldest car there, out of 160 entrants!
A nice way to round off the year.
There's also a little bit of video that I shot today, I've uploaded it to youtube, so please go here to view it : http://www.youtube.com/watch?v=mS0wPegbeow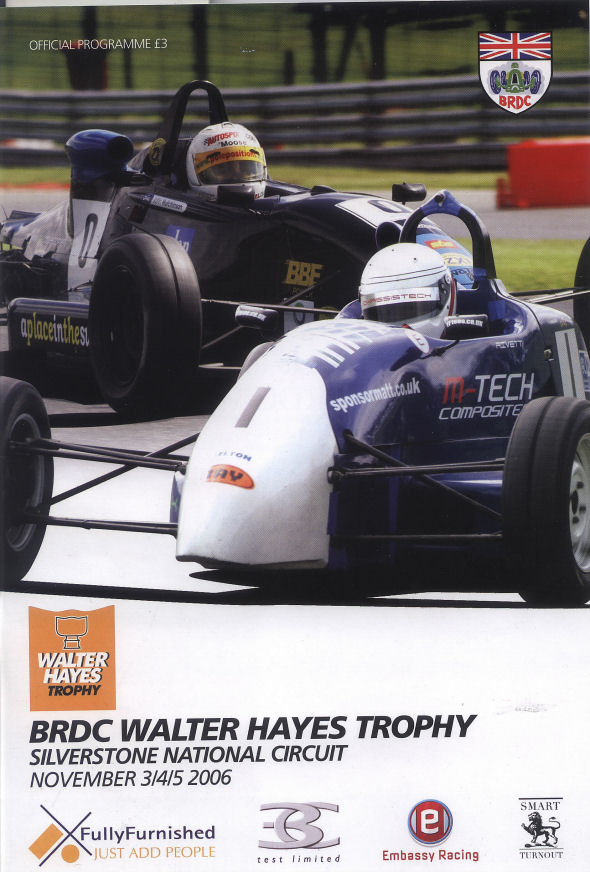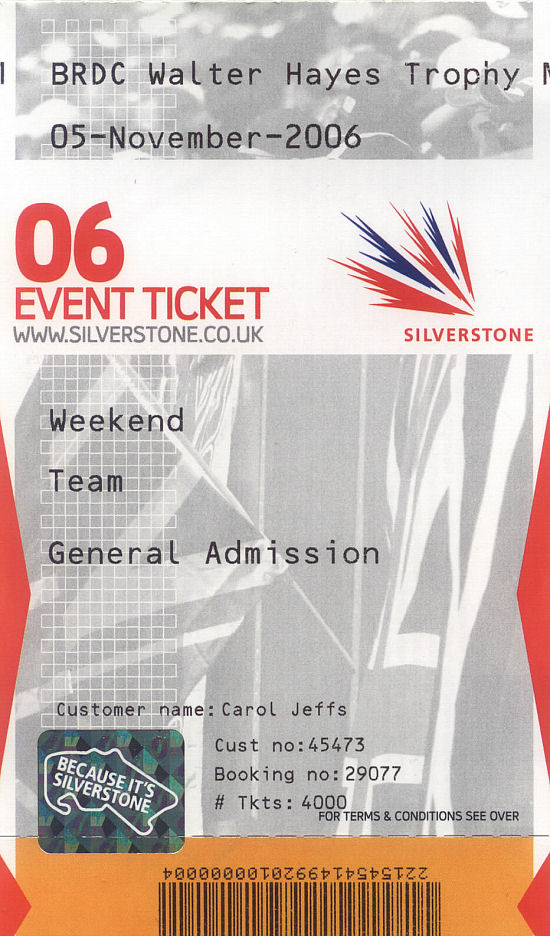 Please feel free to e-mail me at gary@yesterdaysracers.com
Return to : Yesterday's Racers Index page