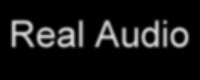 (Give us a few Weeks to finish This Page)
Note if you listen to the Songs in 56.6k Format, you will need at Least a 56.6k Connection to the Internet.
If you find when you listen to the songs online and they begin to buffer all the time, may I Suggest using the 28.8k Link to the song.
Sorry Guys. The reason I haven't updated this page and completed the links is due to my extremely long summer Break. I've been away for over 2 months, but hope to carry on all the good work now I'm back
Now 51 to download. Soon to be MORE!

Since 15/11/98