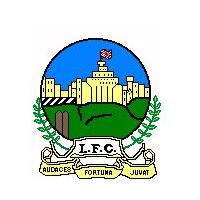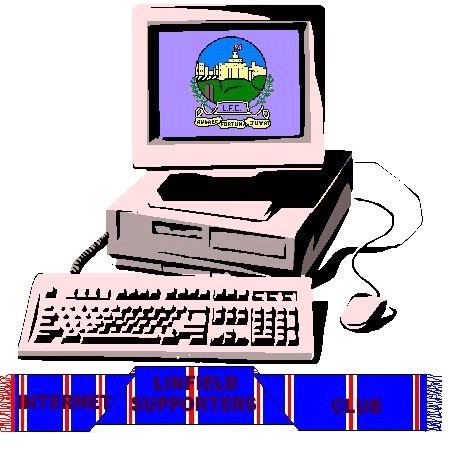 Technical Stuff (Please Read) - Im a Know-It-All, take me to the goals
The goals are on average 3-5Mb in size and will take around 10-15 minutes to download based on your connection. The movies are in a formats known as MPEG and AVI, which do require a decent Pentium computer to decode. Some of you techies might have their own fancy DVD players in their computer or some show-offy system that you can watch films on, if you do then you will have no trouble viewing these files. They are in this format to reduce the download size, and if they weren't encoded they would be in average 100-140Mb in size, only a wee 7 hour download !!!! I RECOMMEND (not definitely needed or anything) the following configuration (please note the software required) :
UPDATE: I have now started to store the goals in AVI format with sound. These are better supported by other browsers and can be played on most decent computers and are standard for Windows systems. I have also started mucking around with DV Editing software and have put a title sequence into Feenos goals, at the time of writing this.
Pentium 133
32Mb RAM
Windows 95
Internet Explorer 4 REQUIRED get it at the microsoft site below
Microsoft Media Player v6.0 (NEW! get at the microsoft internet site http://www.eu.microsoft.com)
50Mb Free Hard disc space
If you download the file and it saves to the hard disc instead of playing, you can use an MPEG Player. IF you have any problems just gimme a bell from the Contact Me button, via email or ICQ (#4890077).

My goals archive stretches back to 1993, immediately after the Copenhagen game (taped over the 3-0 goals !!!!).
There will also be a few 'nostalgia' goals, as mentioned below:-
1). Anthony Coly - My all time Linfield favourite, yes its the Bananaman from Senegal, a Linfield favourite 10 years ago and hes remembered for his best and most satisfying goal. Against Glentoran at the Oval, the Doc slipped the ball to him about 35 yards out. He nonchalantly stepped over to the ball and hit it like a rocket into the top corner of the net by Patterson. Might take a while to get this one.
2). Lee Feeney - Everyone has heard about this goal by the best player at Windsor for years, and its available for your viewing. At seaview versus Crusaders, he picked the ball up 30 yards out, chipped past Dornan with one foot and into the top corner with the other.
3). Dessie Gorman - Screamer against Glentoran at the oval, never touched the ground from when the keeper kicked it, ended with Dessie smacking in a 25yrd volley. Game ended 2-0 to Linfield.
4). Dessie Gorman - Overhead kick against Hafnarfhordour or something like that, FH Iceland BBC cleverly called them. Well anyhow, corner swung in from the left and there was the hawk to bicycle kick the ball into the net from close range.
5). Garry Haylock - Another cracker against Portadown, looked like he handed it, but he turned and smacked it by Keenan from 30 yards, at Windsor Park, game ended 2-2.
6). Raymond Campbell - One of my favourite goals, Soupy and wee Billy Fenlon link up in a one two, culminating in Soupy lobbing the ball over the Cliftonville keeper. Game ended 3-2 to Linfield.
This service should be available sometime in the next couple of weekends though before Christmas, but wanted goals service will only be available from the new year.
MEMBERS CAN REQUEST THEIR VERY OWN CHRISTMAS PRESENT FROM THE CLUB, A GOAL OF THEIR CHOICE, SENT TO THEM ON CHRISTMAS EVE!!! START EMAILING ME NOW.
GOAL LIST ONLINE ( Click to View)
You can click on the main link for a streamed download or the one on the right to download just the movie file.
TV Page (for IE4) Direct.D'load
1). v Coleraine, McCoosh & Morgan Midweek
2). Lee Feeneys goal against the Crues, January 1998. Feeno
3). v Portadown, 29th November 1998 Sat.
If you are having problems, go straight to a direct download