Natalie Cassidy
Name: Natalie Ann Cassidy
Age: 15
Favourite Colour: Grey
Favourite Food: Tuna and Mayo Ciabattas!
Favourite Music: Anything (except Classical)
Hello, my name is Natalie and I'm a bit mad!!, it's great to be on the Net!!. Well what do you want to know? Erm, I've been in EastEnders for 5 and a bit years now! Gosh, I feel like Dot Cotton!
I love acting and always will. I don't know how I got into acting, I think it was when I used to watch the children's programme 'Rainbow' I always wanted to be 'Zippy'.
I started training at The Anna Scher Theatre when I was eight years old and I really enjoyed it. I got my audition for EastEnders in 1994. The casting director watched me in a class, I couldn't believe it , I got the part!! That was it really - with a little bit of luck and talent, you get there!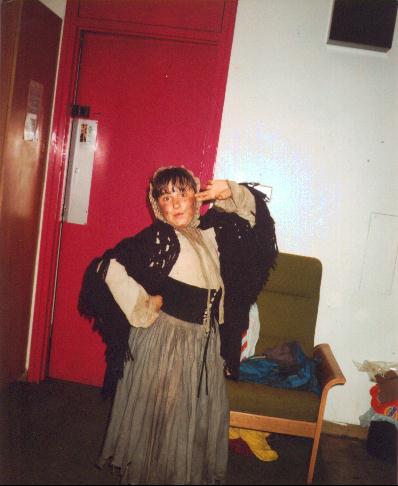 I love acting and being in EastEnders, I just can't believe how lucky I am! We do have a laugh up at Elstree, it's all fun!
I enjoy singing (don't worry, I would never go into singing, I'm not good enough) and socialising with friends and family. I've recently become an Auntie..me an Auntie, it sounds so grown up. My new nephew James is gorgeous as you can see from the picture above.
I love boys too! not that I get the time to go out with many boys, too much homework and studying for exams for that.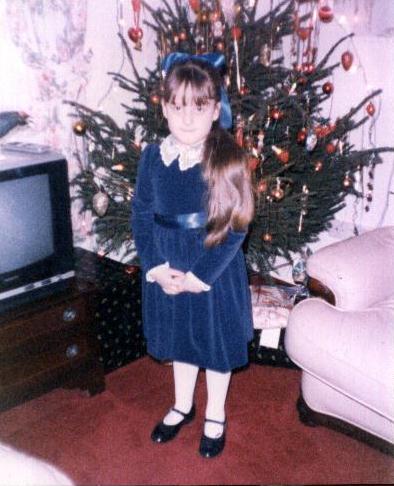 I love Christmas and always have, I think it's my favourite time of year. The picture below was Christmas Day 1989.
I was so excited, we have a brilliant time at Christmas in our house.
Well, Bye for now!! and I hope to be able to update this page from time to time so if you
wish to know any more info about me or write to me, please get in touch using either address below:
See ya!!
lots of love, Natalie
Email: Natalie.Cassidy@jbenoit.globalnet.co.uk
or snail mail
Miss Natalie Cassidy
c/o EastEnders
BBC Elstree Centre,
Clarendon Road,
Borehamwood,
Hertfordshire, WD6 1JF