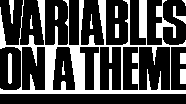 delay in the UK is one-fiftieth of a second and starts off at 35/50 of a second. You can happily POKE this if, for instance, you want the key to start repeating immediately. The cursors become rather difficult to control if you, say, POKE 23561,1. POKE 23561,0 effectively turns off the auto-repeat, actually giving a delay of about five seconds like POKE 23561,255.


23562 REPPER delay between repeats
This system variable controls the length of time between repeats once the auto- repeat has actually begun. The time is in fiftieths of a second in the UK. If you effectively want to turn off the auto- repeat for any reason, POKE 23562,0 or POKE 23562,255 gives about five seconds between repeats. If you wish to edit long program lines (eg. a long PRINT statement) then POKE 23562,1 will speed up moving the cursor to the right place. But beware of changing 23562 too much at the same time or you may speed up the cursor so much it becomes difficult to control. Its normal value is 5/50 to a second or one tenth of a second.


23563/4 DEFADD
The address of the argument of a user- defined function in a program; ie. if you had DEF FN A(B) in a program line, the value in 23563/4 would be the address of the letter B in the brackets in that line while only the function is being used. The best way to PEEK into 23563/4 to show this is to put the PEEK as a part of the FN to be evaluated as there is always a zero there unless the function is being evaluated. So the line:

10 PRINT PEEK 23563+256*PEEK 23564


would always return zero. On the other hand:

10 DEF FN A(B)=PEEK 23563 + 256*PEEK 23564
20 PRINT FN A(999)


would return the address of the B in line 10. The 999 is not significant, just something to actually give a value to B to prevent an error. In the case of a function with no argument:

10 DEF FN A()=PEEK 23563 + 256*PEEK 23564
20 PRINT FN A()


this would print the address of the closed bracket symbol.


23568 to 23605 STRMS
The first 14 bytes on a basic Spectrum contain addresses relating to channels and streams. Streams -3 to +3 are stored in two bytes each.


23606/7 CHARS
This system variable has as normal values:
23606 contains 0
23607 contains 60
This system variable points to the start of the character set that the computer uses for printing on the screen and the printer. SCREEN$ also uses this system variable. The normal address pointed to is 15360 which is 256 less then the address of the start of the ROM character set. (256 less because the character generator is accessed by something similar to PEEK 23606 + 256 * PEEK 23607 + CODE "A" * 8 and since the first character is a space, and the code of a space is 32 you can see that 8 * 32 is 256). The character generator is 768 bytes long, so if you wish to set up a new character set you must set aside this number of bytes in case it is overwritten by Basic - you wouldn't get a crash, you'd just end up with gibberish.
Mention was made of SCREEN$ using this system variable - in fact, you may be aware of the problem that SCREEN$ does not recognise user- defined graphics normally, unless they happen to be similar to an existing Spectrum character. In fact, SCREEN$ works by picking up the address of the start of the character generator and looking through the table until it finds a matching character. Now since the Spectrum screen is bit-mapped rather than memory-mapped like some computers, once anything is printed on the screen it stays the same even if you change the character in memory. So we could temporarily change the pointer to the character set to point to the user- defined graphics and look up there.
One snag is that although there is a system variable that tells us where the user-defined graphics start, this address is 256 or more - so we must subtract 256. This conveniently means we subtract one from the high byte. This program should demonstrate:

10 FOR X=144 TO 164
20 PRINT AT 0,0; CHR$ X
30 POKE 23606, PEEK 23675
40 POKE 23607, PEEK 23676-1
50 PRINT AT 20,0; SCREEN$ (0,0)
60 PAUSE 40
70 POKE 23606,0
80 POKE 23607,60
90 NEXT X


What we did was make the computer think the user-defined graphics are the normal character set. SCREEN$ will still produce characters with codes of 32-127, although this is easily overcome with a bit of fiddling. Since SCREEN$ starts off with CHR$ 32 and the UDGs start off at 144, we would need to add 112 to return characters
in the range of the user-defined graphics.
Here is one way to do this. X is the x co-ordinate across the screen and Y is the y co-ordinate down the screen of the location SCREEN$ is to examine. A check is first of all made that SCREEN$ does not find one of the normal characters there, then returns if one is found. The character at Y,X is returned in A$. Line 8025 is needed only if you are using a character set other than the ROM one. If you are using the ROM character set, then delete line 8025 and replace lines 8070 and 8080 with the alternative versions that follow.

8000 REM SCREEN$ FOR UDGs
8010 LET A$=SCREEN$ (Y,X)
8020 IF A$()="" THEN RETURN
8025 LET A=PEEK 23606: LET B=PEEK 23607
8030 POKE 23606, PEEK 23675
8040 POKE 23607, PEEK 23676-1
8050 LET A$=SCREEN$ (Y,X)
8060 IF A$()<>"" THEN LET A$=CHR$ (CODE A$+112)
8070 POKE 23606,A
8080 POKE 23607,B
8090 RETURN

8070 POKE 23606,0
8080 POKE 23607,60


The story does not finish there. There are only 21 user-defined graphics - if SCREEN$ does not find a match, it will continue looking up past the user-defined graphics until it has finished looking for the 32 to 127 range it thinks it's looking for. This could be embarrassing if there just happened to be some data stored above the UDGs for any reason which resembled any character. To help prevent this happening, although the UDGs are normally at the top of RAM anyway, this line could be added:

8065 IF A$>CHR$ 164 THEN LET A$=""


Incidentally, you should ensure that 23606/7 always points to the right character set when PRINTing, LISTing, etc, is done.


23608 RASP
Controls the duration of the buzz that sounds to warn you that you are running out of memory. At switch-on, this has a value of 64. This can be altered, but there seems little point. POKE 23608,0 gives a very short click rather than a buzz - useful if you hate the buzz that satirically mocks you when you run out of memory. Alternatively, POKE 23608,255 gives a very long buzz which immobilises the keyboard, preventing you typing any further than when the buzz sounded.


23609 PIP
Controls the length of the click emanated when a key is pressed in command mode or during an INPUT. It starts off at zero but may be changed. Any value between 30 and about 130 gives a pleasant, more audible bleep rather than the quieter click normally given. Values high than 130 tend to noticeably slow