Image Enhancement
When you have managed to capture an image, and you look at it on many occasions it may not look ideal. Whilst it is not possible to make a great image out of a poor image it is often possible to enhance a reasonable image into something quite acceptable. I will not go into too much detail, (because I don't know enough about it!), but simply say - Think before you throw away an image. Several packages exist out there, Adobe Photoshop is a classic, but expensive, Paintshop Pro is a useful cheaper system. More specialised packages like Maxim CCD, and even Astroart can be useful additions to one's desktop. Several packages are available as either freeware, or shareware.
Like I said I am just getting into this side of imaging, so I will leave it there, and simply illustrate some of the images I have changed.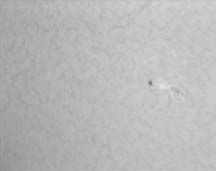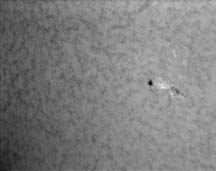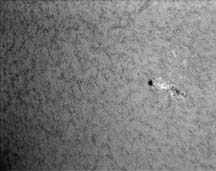 Basler digital image with brightness and contrast adjusted, with a little sharpen as well.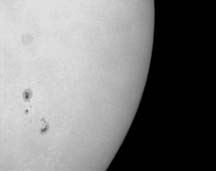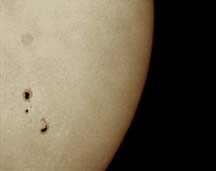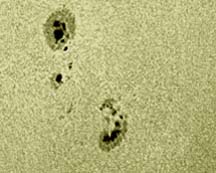 Basler digital camera with brightness and contrast adjusted, a little colour added, an some contrast, crop and unsharp mask.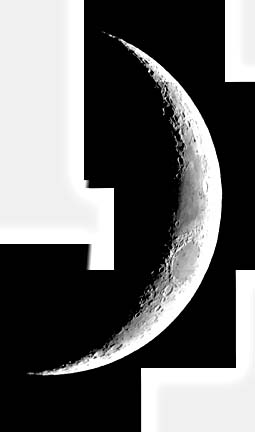 Another technique which can be useful is building composites using small images. This has been completed using the Archive4Images software - Panorama module.
This gives you an idea of what may be achievable from apparently poor images. Give it a try before you consign the images to the bin. Make sure you do not add any artifacts though.
When you get into CCD imaging you can be shocked at how little actually appears on your first image, before you stretch the levels of you image. This was an image of M42 with an ST-7E, my first attempt at CCD imaging. Processed in MaximDL. Scary Hey!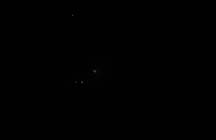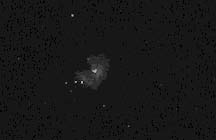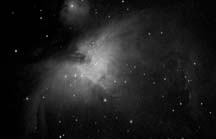 I must admit I was quite stunned on what was really there in the image. The latter is a selection of 10 30 second images stacked, and then processed. The intermediate is just to prove it is from the same shot!
CCD Imaging
Astronomy Main. ...... Home