All about Bows
Original Article by The CD String School © 1998 - Please use all info. ® ver 0.60

Introduction France; England; Germany;

INTRODUCTION
A good bow is often considered as important as the violin itself. Students should not overlook the importance of possessing a reasonable bow. The best bows are without question French. They are sought after for their exceptional qualities which secure a fine, rich and rounded sound. They are followed in quality by English bows, though early English bows compare well with French bows. English bows are more sturdy and stable, lying half way between French and German bows in style and framework. German bows come last, and are very popular in their mass produced and affordable quantities. Remarkably, no other country has a tradition or school of bow making. As with English bows, some of the earlier makers produced their best bows. Oistrakh, though very fond of French bows ( he would buy a whole bunch every visit to Paris ) played with one of the original German Nurnbergers. In early times, it was common practice for violin makers and shops to stamp the bows supplied by others.
Pernambuco wood ( Brazil wood ) ( Tourte discovered South American Pernambuco to be the best wood, after having experimented with various other materials ) is used for making a bow. This wood is heavier than water ( it sinks ). The average weight of a violin bow is 60 grams ; a viola bow 70 gr., and a Cello bow averages 80 gr. Bow hairs since the middle ages have consisted of horse hair. North American horse hair is stronger and more robust than Asian hair, which is finer and more silky in texture. No more than 5% of the hair is suitably cylindrical and regular to be used for bows. Black hair is too coarse ( therefore used on double basses ). Synthetic nylon substitutes do not produce the same cohesive and smooth tone. Surprisingly to some people, the tonal qualities of bows fall into 2 categories; "dark" sounding & "soprano" like qualities. Lamy would fall into the former category, and Voirin into the latter. In all cases, however, a good bow possesses a compact and rounded tone, and adheres to the string to a high extent, ensuring a substantial "bass" component in the sound. A stiff or cheaper bow does not "hold" the sound, as it glides superficially over the string without "sinking in."

PRE-HISTORY back to top
A Transitional bow was used in Mannheim for the compositions of Tartini, Haydn and Mozart. F.Tourte & The Dodds made them. Wilhelm Cramer ( 1745-99 ), a Mannheim violinist went to London in 1772. The type of bow he used is called "The Cramer bow". Tartini was also involved in improving bows, around 1730, using lighter wood and using a straighter stick ( as opposed to a convex curve ) He also established the octagonal form of the bow at the heel. . The Cramer bow was also quite straight, but Tourte Pere used a decidedly concave stick as used nowadays. From an illustration in Leopold Mozart's Violinschule, it can be seen that convex bows were still being used in Germany for some time after these improvements.

PARIS & MIRECOURT
FRANÇOISE XAVIER TOURTE Le jeune ( 1747 - 1835 ) most famous maker of all times did not stamp his bows. Initially a clock maker, he went on to designed the modern bow, thanks to his apprenticeship with his father, Louis Tourte Père ( c.1720 - 1780 ) , also bow maker.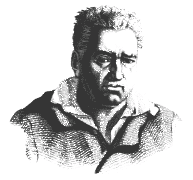 The modern bow was approved of around 1785 or 86 by Spohr, who described them as having " trifling weight with sufficient elasticity of stick and the beautiful and uniform bending, by which the nearest approach to the hair is exactly in the middle between the head and the frog" as well as the "extremely accurate and neat workmanship" in Spohr's " Violinschule " published in 1832. Tourte designed it with Viotti's suggestions. Tourte, according to Fetis, fixed the length of the violin bow at 74 to 75 cm, the playing hair at 65 cm, and the balance point at 19 cm above the frog. The weight averaged at around 56 grams. Each bow fetched 15 Louis d'Or, and each bow, unless entirely faultless, was destroyed. He never varnished his bows but only rubbed them with pumice powder and oil. Tourte achieved his bend ( as is still done now ) by heating the wood thoroughly and then bending it. Up to then, bows had been cut at once to the desired bend. The Tourte pattern was followed by Dominique Peccatte, Nicolas Eury, Nicolas Maire, Francois Lupot, Joseph Henry and Persois though these followers did ( especially Peccatte and Voirin ) tended to make bows about 1 cm shorter.
JACQUES LAFLEUR ( 1757 - 1832 ) Violin and bow maker. Apprenticed in Mirecourt, and under Francois Tourte. He moved to Paris in 1783. His bows resemble those of the early Adam school, and are considered rare. His bows are noted for their elasticity and lightness. Occasionally Maire and Pajeot fils used his brand name. His son, pupil, and successor was Joseph Rene Lafleur who initially started out as a violinist. His bows can be observed in the Museum of the Paris Conservatoire. He also made a bow with a flat stick. back to top
CLEMENT EULRY ( c.1760 - c.1835 ) French bow maker and teacher ( or pupil ? ) of Nicolas Maire or Pajeot fils. He was the first maker to use a metal thumb facing on the frog. His bows are similar to Maire's though less carefully finished.
FRANCOIS LUPOT ( 1774 - 1837 ) One of the sons of Francois I, and brother of Nicolas. He claimed to be a pupil of Stradivarius, but this has always been questioned. He invented the metal under slide ( fixed to the upper side of the frog, this piece reduces wear and tear caused by friction as you tighten and loosen the bow hairs ). His bows are considered among the best in France.
NICOLAS EURY ( b.Paris c.1785 d.c.1835 ) A member of the Mirecourt family of violin makers. His bows are very rare, and a number of other makers stamped their bows with his name. Details are few on this maker.
PAJEOT ( 1791 - 1849 )His father, Louis Simon ( c.1750 - 1792 ), was also a bowmaker. Pajeot was a student, then a business partner of Maire. Produced excellent but rare bows.
PERSOIS ( b.1790s ? )Employed with Vuillaume for 15 years. His bows are stamped and resemble those of Tourte.
GUILLAUME MALINE ( b.1793 d.c.1855 ) Worked for Vuillaume and other makers, but produced unbranded sticks. His heads are modeled after Peccatte's style, and the frog section are of the Vuillaume type.
JEAN DOMINIQUE ADAM ( b 1795 to 1864 ) Pupil and successor to his father Jean Adam. Only his best bows are stamped. His octagonal bows are very much in demand.
J.B.VUILLAUME ( 1798 - 1875 ) was trained as a violin maker in Mirecourt and later became one of the most famous French violin makers of the early 19th century. He set up his own workshop in 1828. He was a good businessman and of course a good inventor. For example he did invent a hollow steel bow, and a self re-hairing bow, though neither these inventions proved to be of lasting importance. He made a profound study of F.X.Tourte's bows, and though he, himself was not a bow maker, he did direct and supervise the work of his own makers. Bow makers who passed through his shop were Dominique, Francois & Charles Peccatte, Joseph Fonclause, Pierre Simon, Persois, Guillaume Maline & F.N.Voirin.
JOSEPH FONCLAUZE ( 1800 - 1864 ) One of the best French makers. Was trained by Dominique Peccatte ion Mirecourt and in 1820 went to Paris to work for Lupot, Tourte and Vuillaume. From 1840 he worked alone. Most of his bows are stamped. Also Henry Fonclauze ( c. 1812 )
NICOLAS MAIRE ( 1800 - 1878 ) A member of the Mirecourt family of violin and bow makers. He trained in the Lafleur workshop in Paris, where he may also have worked with Pajeot. In 1833 he succeeded Jacques Lafleur. His work varies in style but is consistently of fine craftsmanship.
PAUL SIMON ( 1808 - 82 ) Apprenticed in Mirecourt. Became one of the most important makers of his time. He worked in Paris for Peccatte, Vuillaume and Gand freres. In 1847 he purchased Peccatte's business. His bows have 2 distinct head models, one his own and the other based on a Peccatte model.
DOMINIQUE PECCATTE ( 1810 - 1874 ) Apprenticed to a violin maker in Mirecourt, he soon worked in the workshop of J.B.Vuillaume, from 1826 - 1837. Here he studied with Persois, and also met Tourte. Like Voirin his early bows were sometimes stamped with the name of Vuillaume. By 1837 he had taken over the workshop of Lupot. He returned to Mirecourt in 1847. He seldom used a stamp mark, making his bows hard to distinguish. His bows are considered second only to those of Tourte. His brother, François ( 1820 - 1855 ) was also a good bow maker who worked in Mirecourt.
JOSEPH RENE LAFLEUR ( 1812 - 1874 ) Son of Jacques Lafleur, and initially a violinist, he surpassed the work of his father. He learnt much through observing existing bows, and was associated closely with Nicolas Maire.
JOSEPH HENRY ( 1823 - 70 ) Studied with Peccatte in Paris. Established his own business there in 1851. His work is similar in style to that of Peccatte, and he is also known to have worked briefly with Simon.
FRANCOIS NICOLAS VOIRIN ( 1833 - 1885 ) in Paris, brother of Joseph Voirin. He was known as the "Modern Tourte". Apprenticed in Mirecourt then worked in the workshop of Vuillaume at first ( 1855 - 70 ). In fact his early bows were stamped with the name Vuillaume. He produced a radically different bow from Tourte; Slimmer head; the camber moved closer to head, yielding a stronger stick and reducing the thickness of the shaft esecially at the heel. A very, perhaps too light ( as low as 52 gr. ) but strong stick. Voirin was often tempted by English makers and dealers to work for them, but Tourte always refused, saying his work belonged to his country. His bows are stamped F.N.Voirin. Voirin taught Charles Peccatte ( 1850 - 1920 son of François Peccatte.) His followers were Alfred Lamy, Louis and Claude Thomassin and Charles N Bazin. After he died his wife carried on the business, often using his brand on his pupils' work. back to top
ALFRED JOSEPH LAMY ( 1850 - 1919 ) Studied in Mirecourt with Husson ( from 1862 - 68 ) and worked for Goutrot in Chateau-Thierry before working for F.N.Voirin in Paris ( 1877- 1885 ). Copied the Voirin model even when he continued on his own. In 1889 he received the silver and gold medals at the Paris Exposition. His son Alfred ( 1876 - 1944 ) succeeded him
JOSEPH ARTHUR VIGNERON ( 1851 - 1905 ) Studied with Husson in Mirecourt. Before opening his own workshop in Paris worked for Gand & Freres. His bows were quite solid and followed his own individual style. Somehow they lack the grace of his contemporaries, though his best bows are equal to the finest in his day. He was succeeded by his son André ( 1881 - 1924 ) a prolific maker in his father's style. Andre supplied unstamped bows to other makers in Paris.
LOUIS THOMASSIN ( 1855 - c.1905 ) After working with Bazin in Mirecourt went to Paris in 1872 to work with Voirin, and later with Lamy. From 1891 he had his own workshop in Paris. His son and pupil, Claude ( 1870 - 1942 ) also made fine bows in Paris, based on Voirin's model.
EUGÈNE SARTORY ( 1871 - 1946 ) was taught by his father in Mirecourt. He worked in Paris for Charles Peccatte and Alfred Lamy before setting up on his own in 1893. He fortified the Voirin model, producing sturdily built bows with strong shafts. Emile Ouchard also uses fortified Voirin model. His bows are marked "Sartory".
VICTOR FETIQUE ( 1872 - 1933 ) Was from a French family of bow makers. He was apprenticed in Mirecourt, working for C.N.Bazin, before joining Caressa & Francais in Paris in 1901. From 1913 he worked independently. His bows are patterned after those of Voirin, though less distinct.
EMILE FRANÇOIS OUCHARD ( 1872 - 1951 ) Studied with Eugene Cuniot-Hury in Mirecourt, succeeding his business.
JULES FETIQUE ( 1875 - 1951 ) was brother of Victor, and also worked for Bazin before becoming assistant to Eugene Sartory. He joined Caessa & Francais in 1917. His best works resemble and are comparable in quality to the bows of Sartory.
EMILE A.OUCHARD ( 1900 - 1969 ) was son of Emile François. Worked in Paris, Chicago and New York., returning to France in the mid 1950s. His bows are similar to those of the Voirin-Lamy school. His son, Bernard, ( b.1925 ) became his pupil, and worked with Vidoudez in Geneva before being appointed professor of bow making at the Mirecourt school in 1971.
ANDRÉ RICHAUME ( 1905 - 1966 ) Apprenticed with Emile Francois Ouchard in Mirecourt, before joining his uncle, Victor Fétique in Paris. He worked on his own from 1923 to 1957. Was named " Meilleur Ouvrier de France " Suplied fine bows to other Parisian makers under his own brand.
JEAN-JACQUES MILLANT ( b 1928 ) son of violin maker Roger was apprenticed in Mirecourt. His bows are of the Peccatte school. His cousin, Bernard ( b 1929 ) produced bows similar in style.
LENOBLE ( ? )
Baroux was extremely skillful
Burr, Paris,
Sirjean, of great distinction

JOHN DODD ( London 1752 - Surrey 1839 ) son of Edward Dodd ( Sheffield 1705- London 1810 ), who was also a bow maker, even though his bows were often unstamped. In fact it is not entirely certain whether father Edward ever lived ! However, John Dodd became the greatest English bow maker until Tubbs. He was a gunlock fitter and then a money-scale maker before turning to bow making. His later bows are particularly fine, though judged to be a little short. John Dodd was a contemporary of F.X.Tourte and worked in London. He made fine bows, but his measurements and quality of bows are never entirely consistent. For instance, some bows were made slightly shorter than the norm. Though Dodd was often in dire need of funds, it was recounted that he was very secretive about his art, and once turned down an offer of 1000 pounds sterling for a copy of his pattern. He also refused to teach pupils for the same reason. Dodd used 2 forms for the head ; the slender "swan" type and the squat " hammer " head type, more common in Italy and France. An excellent choice of Pernambuco wood was available to Dodd and much of this came to England in the form of Barrels. This explains the numerous traces of nail holes which sometimes run right through his sticks. According to Baillot, it seems that Viotti may have used a Dodd bow which was about 2½ cm shorter than the Tourte model. Many of Dodd's bows have this fault of not being long enough. He arrived at a similar bow design to Tourte, though through entirely independent means.
THOMAS TUBBS ( c.1770 - c1830 ) witnessed the birth of the modern bow. The quality of his work was variable. His son, William ( c.1805 - 1878? ), was also a bow maker, though his bows are rare.
JAMES TUBBS ( b.1835 d.1919 ) Son of William. He worked in London, at first for W.E Hill & Sons. The most famous member of this bow-making family. An eccentric man, who made many highly individual bows. Strange action & balance require some getting used to. Together with his son Alfred ( d.1912 ) they produced more than 5000 bows. Another member of the family was Edward, who worked in New York around the turn of the century.
W.E.HILL & SONS. designed own bow, English in character, from Dodd & Tubbs. Many 20th C English bow-makers passed through Hill workshops.
MALCOM MORRIS TAYLOR ( b.1933 ) Apprenticed with Hills & Sons, also working there until 1973. Set up his own workshop in Barnstaple, Devon . His pupils include John Clutterbuck, Stephan Bristow and Brian Alvey, all at Hill's.
MICHAEL JOHN TAYLOR ( b.1949 ) Trained at Ealing Strings, London. His fine bows combine the Tourte model with a more sturdy and solid English framework.

LUDWIG CHRISTIAN AUGUST BAUSCH ( 1805 - 1871 ) Studied in Dresden and eventually set up his own firm in Leipzig. He combined the best elements of French and German styles, and achieved enough fame to be called the "German Tourte". His 2 sons, Otto and Ludwig produced bows until 1908.
NICHOLAS KITTEL of German origin worked in Petersburg ( from 1839 to 1870 ) was known as the "Russian Tourte".
KNOPF family
( FRANZ ) ALBERT II NURNBERGER ( 1854 - 1931 ) Worked with his father, Franz Albert I, ( son of Karl Gottlieb ) in Markneukirchen. His father founded the bow making school there. He ( Albert II ) established himself around 1880, using Vuillaume, Tubbs and Touerte bows as models. His brand was also used by his son, Karl Albert ( b1906 ). The earlier bows are superior to the latest models with this family. Others include Johann Christoph, who worked for 5 years with Vuillaume and Philipp Paul, son of Albert II, who established himself in 1897.
HERMAN RICHARD PFRETZSCHNER ( b.1857 )was first a pupil of his father, then of Vuillaume in Paris. He established himself in 1880. He created the "Wilhelmj" bow. His sticks are not varnished. ( common with German bows )
SIEGFRIED FINKEL ( b.1927 ) From a Swiss bow maker family. They continued the work of Ewald Weidhaas in Markneukirchen. Siegfried studied with Ewald's son, Paul, also becoming Paul's son in law. He worked on his own in Brienz from 1952. His bows are well made Germanic versions of the Peccatte model. Seigfried taught his son and pupil Johannes ( b.1947 ).