How to find us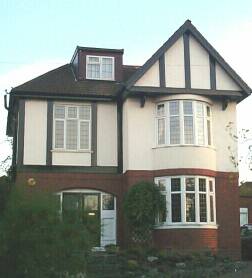 Westbury Park is situated in the North West of Bristol. 52 Kellaway Avenue is roughly surrounded by Henleaze to the West, Horfield to the North, Bishopston to the East and Redland to the South. Do not aim for Westbury-on-Trym, as this is further out of town than you should go. We are on the right hand side of Kellaway Avenue if traveling North.
We are one minute away from the Tesco store ( Horfield Tesco ) near Golden Hill and Kellaway Arms pub ( the highest pub in Bristol ).
From Redland Road turn into Coldharbour Road, right at the top, beyond Redland Hill. Coldharbour Road becomes Kellaway Avenue after you pass Westbury Park village to your left.
If traveling on the Motorway from London, take Junction 1 off the M32 ( which starts at Junction 19 of the M4 ). If traveling from Gloucester or South Wales, then take the A4018 from Junction 17 of the M5, but leave Westbury Road at a roundabout on the edge of the Downs. Turn left into North View, right into Linden Road, and the left into Kellaway Avenue. You can cut across earlier but you could also lose your way doing so !

The next drawing shows our position in relation to the motorway exits. The maps that follow increase their zoom factor as you scroll down the page.