Light Folksongs from East Europe
New Collection ! Started Nov 2000 ! Now In progress !

A resource of folksongs for Violin, Viola and Cello
Instructions : Download the violin / viola / cello parts to print out. They are best viewed by setting your desktop to 960x720, or even 1024x768. If your desktop is set to 800x600 you may just be able to squeeze the music in, but 640x480 is almost certainly too small to see all of the score. To print, In Internet Explorer go to FILE / PAGE SETUP and set your left and right margins to zero ( or as small as possible ) otherwise the music won't fit on the sheet. For the midi accompaniment files remember that if there is no introduction you will hear two extra notes at the start of a piece so that you know when to come in. This page is under construction, and will eventually present 30-40 pieces. Some pieces are presented in 2 different keys, and sometimes you can hear the melody part to familiarize yourself with the tune. The .gif and .mid files were prepared from .scw files using Cakewalk ScoreWriter 1.0.1 and Irfan View32 ( a graphic viewer ). Anyone wanting the .scw files is welcome to them.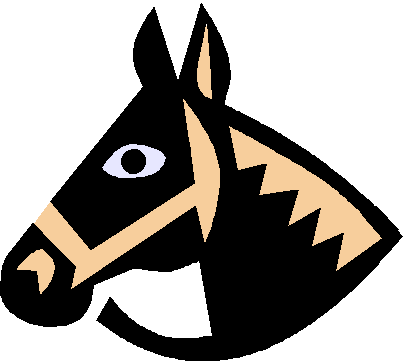 | | |
| --- | --- |
| | By The River. Download violin, viola, cello, piano page1 & page2 parts. Play piano midi. Use almost all the bow...or all the bow. Be sure you play the slurs ( legato ) exactly as written and start the piece from the heel. You will notice that to print out the piano part you will have to print out 2 pages. Play with a broad bowing stroke and a broad, solid style and rhythm. |
| | Cookie, The. Download violin, viola, cello, piano parts. Play violin, piano midi. This piece is best played in the middle of the bow. Also, if you are good at staccato, play this piece staccato ( but on the string ) slightly towards the upper half. Otherwise, a broad détaché will do. This piece has its own introduction of 2 bars. |
| | Crane, The. Download violin, viola, cello, piano part1, piano part2. Piano midi accompaniment. Use as much bow as you can for the first 4 notes. Keep them sustained, and held all the way through. You might like to count in quavers to make the first 4 crotchets long enough. The quaver passage should be played staccato, with gaps between the notes, but the semi-quaver passage is very much a pure détaché passage in the middle of the bow. |
| | Dreamy Song, A. Download violin, viola, cello, piano part. Piano midi accompaniment. This piece must be accompanied very lightly. It is unlikely the automatically created midi file will actually be of any practical use - the timbre and tempo are too difficult to map. The tempo must be dynamic and alive. Quite a difficult and sophisticated piece. |
| | Happy Katia. Download violin, viola, cello or piano part. Play along with midi. Is this a sad piece or a happy piece ? It's certainly a lovely melancholy piece. Play with a rich sound, especially where the rich register of your instrument lies. Play a chord of B minor to end the pieces when you come to do the last bar ( on the second time ). Play with vibrato, if you must (!), but do not overdo it and ruin the piece with too much sauce ! Bow, bow bow ! |
| | Hen, The. Download violin / viola / cello / piano part. Play along with the midi accompaniment. This piece does 2 things : It allows you to produce a fine and deeply sustained tone for every note on the D string. Also, equally importantly, it will really help you to play in tune, because the harmony of the piano part will encourage you to play with a pure and true intonation. Keep the bow speed even for all notes, and never stop the bow in between the notes. The sound must continue to the end of the line and never stop. Begin each line with a down bow. You will have to lift the bow during the rest to start again at the heel. Make a big fat sound like a big fat hen ! |
| | Hop Hop. ( or Pony Trot.) Download violin, viola, cello, piano part. Play piano midi. Remember that you are given 2 notes instead of a count in. Play the first half grand staccato with nearly all the bow, but the second half should not have dotted notes, rather the sound of each note should be joined to the next as if it were all legato. I would play an open A string instead of a 4th finger, if you feel your 4th is slightly weak. However try both ways, and pick the one that sounds best to you. |
| | Hunter, The. Download violin, viola, cello, piano parts. Download piano midi accompaniment file. This piece starts and finishes quietly, with the culmination on the top D, where one should be using the whole bow. Indeed to produce a gradual crescendo, use more and more bow, so the notes sound broader and fuller. If you know how to do vibrato, it can help keep the sound when most needed. |
| | In The Woods. Download the violin in e, violin in a, viola in a, cello in a, piano in e, piano in a. Play violin in e, piano in e, piano in a. This piece is presented in A minor for the viola and cello, but also in E minor on the E string for violinists. The Cello starts in extended second position, with the second half in first position. Only tackle this piece when your teacher has moved you on from first position into second. Observe all the right bowings, and play with simplicity and purity of tone. |
| | Little Tree, The. Download violin / viola / cello / piano part. Download tune only / accompaniment midi file. When playing along with the midi accompaniment file, you will be given two Ds in place of a count in. You can also set your midi / media player on repeat to go over and over the part until it is sounding beautifully. Use most of your bow on each note, and at least 75% of it. Consider that a very broad détaché stroke ! |
| | Orchard, The. Download the violin / viola / cello / piano part in A minor. Download the viola / cello / piano part in the lower key of D minor. Download a fingered violin version. We recommend the A minor version. Start this piece using the whole bow, and go slowly. Then, as you play each phrase step up the tempo gradually, until you finish the piece at a very fast pace ! Remember to repeat, though. Pay attention to the different finger patterns on each string, and lastly, the faster you go, the less bow you will have time to use ! In other words you will start using the whole bow, but end up using just the middle of the bow. |
| | Robin, The. Download violin, viola, piano part. Play violin, piano midi. Use plenty of bow, and start at the heel, with a slur. Bow with a broad and solid style, quite rhythmically. Make sure your bow is placed at right angles to the string at the heel. Click here for a heated discussion on heel playing ! |
| | Thin Ice, The. Download violin, viola, cello, piano parts. Download piano midi accompaniment file. Quite straight forward ; play the repeated phrase a little like an echo, so you give the piece variety and colour. End the piece by slowing down. |
| | Two Pheasants, The. Download violin in A, violin in D, viola in D, viola in G, cello in D, cello in G, piano in A, piano in D, piano in G. Play piano in A midi. We have given versions that can be played on the D or A or E string ( for violinists only ). An even sustain is wanted for this piece, with supreme mastery of legato joining of notes. Make sure the leading note "leads", pushing itself up towards the tonic. Pay attention to the penultimate note ; there are two variations here. Chose whichever sounds best, though cellists will want to stick to one position for the added safety and simplicity. Go for reliability. |
| | Wiegenlied ( Lullaby ) . Download violin, viola, cello, piano part. Play the violin, piano midi file. ( *accompaniment still needs work ). A gentle lullaby. Use the whole bow quite lightly, with a "hanging" right hand. Do not force the sound out of your instrument, rather, set the strings in motion, and let the sound emanate freely from the F holes. Play with a very delicate and sweet tone. Make sure your first finger is in tune to the tonic, B natural ( B minor ). |
| | Winter Greetings. Download violin, viola, cello, piano parts. Download piano midi accompaniment file. Start this piece with a down bow, and do not use too much bow on these first upbeats, (at least not until you are quite advanced technically. ) A great melodic piece with lovely slurs ! |