Romberg & The History of The Violoncello
Warning : These notes are still under construction


Bernard Romberg's name signified a whole epoch, the transition from the classical style to the romantic. At the same time a brilliant development of Cello virtuosity occurred. He was born in Dinklage, Oldenburg in 1767 and spent his childhood in Munster. His father was a bassoonist and also played the Cello. Romberg's first teachers were : - His Dad - German Cellist Johann Konrad Schlick ( just for a while ) - Viennese Cellist Franz Marteau ( according to other sources ) - A violinist ( as violin character of his technique indicates ).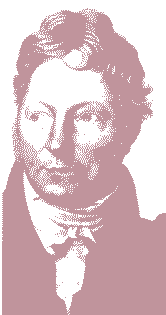 By 1774 he had already played in Munster with his cousin Andreas Romberg (1767- 1821), who became a famous violinist. They were both 7 years old when they toured together in different European countries : 1776, Holland - 1782, Frankfurt - 1784/85, Paris. In Paris their successful performance in one of the salons brought an invitation to the "Concert Spirituels"
French musician Francois Philidor was very impressed : he introduced them to Jean Battist Viotti, thus enabling them to listen to this outstanding violinist. The 16-year old Romberg was impressed by the art of Duport and other French virtuosi. French influences later manifested themselves in Romberg's work.
Back in Munster :
| | |
| --- | --- |
| | Romberg devoted himself assiduously to studying the Cello |
| | Played in the Munster court orchestra with Andreas. |
Archbishop of Cologne heard them play (1790) and invited the young performers to the Bonn Chapel. There they made friends with :
| | |
| --- | --- |
| | Christian Neefe |
| | Ludwig Van Beethoven |
| | The Ries Family |
| | Joseph Reicha, (leading Czech cellist, he might have also taught Romberg) |
Franz Ries, Andreas Romberg, Ludwig Van Beethoven & Bernard Romberg formed a quartet
He also played in a Trio with Ries & Beethoven and performed as a soloist quite often, playing his own compositions : Bonn was extremely partial to him !
| | |
| --- | --- |
| | 1793 : French revolutionary army influenced the situation in Cologne, resulting in disbanding of the Chapel. The two cousins left Bonn to settle in Hamburg. |
| | 1796 : They toured Italy and then stayed for a period in Vienna were they met Joseph Haydn : he introduced them to the Viennese musical life. |
| | After about two years in Hamburg he toured England, Portugal & Spain, parting with Andreas for the first time. Very impressed by Madrid : Spanish influences are often felt in his works. |
| | 1800 : He visited Paris again and was considered a cellist with the same standing as the French virtuosos Duport and Lamarre. |
| | 1801 : He was offered a professorship at the Paris Conservatoire. He taught there until the end of 1802. Apparently this educational mission held little attraction to him, and he returned to Hamburg. |
| | 1805 : Romberg was a court musician in the Berlin Chapel where he often performed with Duport. |
| | 1807 : He came to Southern Russia following concert Tours in Germany & Poland : succession of triumphs in St. Petersburg, Moscow and other Russian cities. |
His favorite journeys, besides those to Vienna & Prague, were across Russia. Until 1819, he remained in Berlin, but later he moved to Hamburg where he stayed for the rest of his life. Romberg's success was compared to that of Paganini. At the end of his life he began compiling a Cello Method, which was completed in 1839 and accepted in 1840 as a manual for the Paris Conservatoire. Romberg died in Hamburg in 1841.
Romberg' s innovations and others
Transportation facilities of Romberg 's time were very difficult : surprising how he constantly wandered with his Cello all over Europe. Amazing in such a way of life his work as a composer, inseparable from his performing career. He composed - For the Cello - Symphonies, Quartets, Operas - Concert pieces for Piano, Flute, Violin - Cello Music for teaching ( great inventiveness ). His innovations on the Instrument were
| | |
| --- | --- |
| | to introduce a hollow on the finger-board which saved the C-string from beating on the finger-board when the bow was pressed to hard. |
| | the thinning of the cello neck |
| | the lengthening of the neck and finger-board |
| | the increasing of the distance between the finger-board and the sound-board |
The thirst for versatile creative activity, paralleled with a certain petty-bourgeois narrow-mindedness, coexisted quite well in Romberg's character. Being recognized as "Europe's favorite" led to unconcealed egocentrism. His performing style was greatly influenced by different cultures which he encountered during his tours in Europe.
He was strongly attracted to
| | |
| --- | --- |
| | The German musicians |
| | The Italian cellist Luigi Boccherini |
| | The Duport brothers of France |
Romberg regarded them with profound reverence, but he evolved a truly individual Style, distinguished for
| | |
| --- | --- |
| | unusually powerful tone |
| | "Broad Bow" |
| | perfect intonation |
| | exceptional technical ease, combined with great expressive performance |
"The beauty of Cello playing," he wrote in his method, "lies mainly in the fact that everything is performed with ease and grace. If it is done violently and strenuously, the playing ceases to be beautiful." Romberg's exceptionally brilliant performance of the Adagio was, conspicuous for his sparing use of Vibrato and showy strokes, and had a certain "academic touch" which reflected his aesthetic views. His manner was absolutely opposite to that of the then popular drawing-room virtuosity, full of superficial technique, excessive vibrato and portamento.
In his method :
| | |
| --- | --- |
| | He always warned his students to avoid anything which could spoil the "High Style" |
| | He recommended only moderate use of spiccato, harmonics, etc (Though very appreciative of Paganini, strongly criticized him for the abundance of harmonics in his playing) |
Romberg's artistic career is at the crossroads of two epochs : On the one hand, that of Haydn, Mozart & Beethoven : On the other, the blossoming of romanticism
As a composer he was influenced by his aspirations as a virtuoso performer. Among his Cello works are : 10 Concertos, 6 Concertinos, Sonatas, Duets, Fantasias, Divertissements, Capriccios, Polonaises, Variations & other pieces.
During first decades of the 19th century there is :
| | |
| --- | --- |
| | a huge gap between the Art of Playing and profound works of composers such as Beethoven & other Romantics. |
| | a neglect of the Classical repertoire from the Virtuosi. |
So, Romberg's Concertos stand out favorably : combination of Classical form, expressive melodies & display of brilliant virtuosity - BUT - During the second quarter of the 19th century Beethoven & Romantics become more popular and musical taste more refined, so Romberg became criticized for the one-sidedness of his programs and limited artistic value of his compositions.
Not surprisingly Romberg, as a composer of transitional period, wrote in a variety of styles :
| | |
| --- | --- |
| | His instrumental output is closest to the French Violin School ( Viotti, Baillot, Rode, Kreutzer ) |
| | Influence of the 18th century classical composers (Mozart) and the early Romantics (Spohr, Weber) |
Romberg's romanticism, like that of Spohr, has a very balanced, contemplative and somewhat academic nature.
Romantic influences are noticeable in
| | |
| --- | --- |
| | Concertos n4, n5 & n9 |
| | Le Reve (programmatic music) |
| | Le Bal masqué (inspired by the Vienna waltzes) |
Romberg considered the Concerto "the most perfect work of music" and this genre is the most important in his Cello legacy. Today Romberg's Cello Concertos are only of academic value : they have a fitting place in music school curricula because of the instrumental technique needed. Their form is like that of the French Violin School Concertos ( Concertos of Viotti, Rode, Kreutzer )
The idea of the Tutti & Solo competition, characteristic of the classical concerto, disappears almost altogether in Romberg's compositions. The orchestra plays the role of accompaniment only and consists of a String Quartet / flutes / oboes / bassoons / French horns.
Concertos' structure :
3 movements Fast - Slow - Fast
| | |
| --- | --- |
| | 1st movement : typical French Violin Concerto Allegro (4 tutti & 3 soli) |
| | 2nd movement : lyrical romance |
| | 3rd movement : usually the most complicated in the Rondo form. |
Romberg completely wrote out the cadenzas in the fast & slow movements himself. He was very precise, marking nuances, fingering, strokes & metronome beat.
| | |
| --- | --- |
| | 5th Concerto : has much in common with Mendelssohn's Violin Concerto, which was composed later. |
| | 6th Concerto : called "Concerto militaire" : March-like episodes prevalent in the 2 fast movements. Funeral march character in the slow movement |
| | 7th Concerto : called "Swiss Concerto" : Programmatic title and has a pastoral coloring. : Dedicated to Matwey Wialgohorsky. |
| | 9th Concerto : written in 1824 : The most interesting from both the artistic & the technical point of view, it remained in the performing repertoire for the longest period of time. |
| | 10th Concerto : posthumous composition, was evidently not only edited but also was partially arranged by Friederich Grutzmacher |
Romberg composed many variations, capriccios & divertissements on folk songs of different nations. (tradition of his time)
During his tours in Europe, he collected folk songs. His favorite melodies were from Spain, Russia & Italy.
Spanish influence : "Fandango" from the 2nd Concerto & Spanish Capriccio.
Also :
| | |
| --- | --- |
| | Capriccio on Polish songs & dances |
| | Capriccio on Swedish songs |
| | Fantasia on Norwegian songs |
| | Divertissement on Austrian folk songs, etc. |

The significance of Romberg's Cello works
Romberg greatly expanded the Cello's expressive and technical resources.
Improvements in the Cello finger-board technique
He developed the achievements of Boccherini & Duport in creating a specific Cello fingering, and he used it in his compositions. Hugo Becker, one of the greatest Cello teacher of the first half of our century, wrote that Romberg's Concertos were "the best teaching exercise, especially for the left hand" . Romberg systematically used varied combinations with the thumb, creating abundant exercise material for mastering the thumb technique. The use of the thumb, known already in the 18th century, grew to perfection in the time of Boccherini, Duport & Romberg. As a support in the high registers on neighboring strings gradually led to the so-called "positional parallelism" principle. Romberg's merit was to develop this method to the maximum, enabling musicians to change positions far less frequently. Karl Davydov was a fervent opponent of "positional parallelism" and often changed the fingering in Romberg's Concertos. Davydov preferred the "linear" principle of playing, with the maximum use of the A-String, which is so richly expressive. Also contrary to Romberg's "stiff grasp" of the bow, he insisted on the free holding of the bow, which enabled bowing to be done with the flexible wrist, and the moving of the first finger on the frog to achieve a Crescendo.
However
Romberg's Cello' Concertos are not of only pedagogical value. They showed contemporary composers the instrument's wealth of expressive resources, stimulating many compositions.
In the 19th and the first half of the 20th centuries used and valued by great teachers such as :
| | |
| --- | --- |
| | Karl Schroder |
| | Friederich Grutzmacher |
| | Hugo Becker |
| | Julius Klengel |
| | Karl Davydov |

Romberg's Pedagogical Career
Not very regular, but among his pupils were:
| | |
| --- | --- |
| | Louis Pierre Norblin (France) |
| | Cyprian Romberg (his nephew) |
| | Matwey Wialgohorsky |
| | Julius Schopler |
| | August Prell |
| | Adolf Press |
| | Julius Ritz |
Romberg's influence went far beyond his own pupils :
impact on the Dresden School
| | |
| --- | --- |
| | Justus Johann Friederich Dotzauer (Head of the School) |
| | Friederich Kummer (noted representative of the same School) |
Cello Methods by Dotzauer (1832) & Kummer (1839) were greatly indebted to Romberg's Method ( published later 1840 ). Actually Romberg's method appeared too late and was outdated in what it had to say on hand position and bow holding :
| | |
| --- | --- |
| | deep grip of the instrument's neck |
| | slanting "oblique" position of the fingers on the finger-board |
| | stiff holding of the bow |
FRANCE was now much more advanced technically & musically.
For example, in his method, Duport criticized the left hand position typical of Romberg, and insisted on the modern one, specific to the Cello. Romberg extensive tours in Russia were always a Triumph. His recitals were highly conductive to the popularization of violoncello among Russian musicians.
His Variations on Russian Folk Songs Op14 & Op19 ( 1809-10 ) were a great hit in Russia at that time. He also wrote Capriccio on Russian Songs, Variations on Russian Songs Op52 & Souvenir de St. Petersburg.
Romberg's Concertos were very popular in Russia in the 1830s & 1840s : often performed by
| | |
| --- | --- |
| | his son Karl & nephew Cyprian (who lived in Russia) |
| | German Cellist Karl Schubert (teacher of Davydov) |
| | Davydov himself (despite basic differences in their musical concepts) |