Midi accompaniment database
Violin - Easy level

This collection of midi files ( format 0 .mid files ) can be used for practising at home. I have arranged the pieces in approximate order of difficulty, and some pieces have half speed accompaniments for study purposes only. If no introduction exists for a piece, then two beats are played ( or 3 if the piece is in 3 ). This can be compared to "counting in".
NEW : Click here to Navigate into a Folder of Midi accompaniments : Read the readme.txt file that you will find there for instructions. These are the accompaniments that I use myself, on my portable Ms-DOS PC, when teaching at home.
If you have a Microsoft Windows PC then media player should already be assigned to play midi files. Just left click on the filename and get ready to play. Right click and and "save target as..." then select a folder to save that particular file to your hard disk so you can play the files without having to be online. If you are still having problems we could always email you a file or two. You should be able to put your midi media player to repeat....so you can go over and over the same piece... getting it better and better ! ( thanks to Rob Elliot for pointing this out ). All pieces were recorded by Roland Herrera on a cheap Roland keyboard ..... ( i.e. couldn't find the midi out on the Steinway ).
For Wagon Wheel accompaniments by Paul Wood click here.
Open String Pieces. ( Even the best violinists practise open strings )

First Finger Pieces ( Get that first whole tone in tune...It'll save you months )
| | |
| --- | --- |
| | The Ambulance. Up down up down up down till the cows come home |
| | From D to E. DD11DD11D1D1DDD from "Violin Playtime 1" |
| | From D to E. Another recording of the same piece |
| | Caterpillars. dd11ddaa dd11ddaa 11aa11aa dd11aadd. All the bow (sheet) |
| | Hobby Horses. gd1d gd1d aadd 11d* gd1d gd1d a1ad 1dg. Fast separate bows |
| | Apple Tree ( n.16 from Stepping Stones ) Because this piece has uneven notes, I prefer to start it after caterpillars and Hobby horses. Bow lightly and smoothly on the A using so much bow.... and your bow must travel as easily as a slight breeze |
| | Cowboys and Indians. ( n.17 ) Count in 8 notes. Slow version with repeat here |
| | Sea Horses ( n.20 from Stepping Stones ). Sustain those low notes ! |
| | Circus Elephants ( n.21 from Stepping Stones ). Bass ! |
| | Cockle Shells ( n.23 from Stepping Stones ). Bow lightly ! Don't press to hard on the E string otherwise the shells might break ! |
| | Oom-pah Band. ( n.26 last piece in Stepping Stones ) If you know your Stepping Stones you can now move on to Wagon Wheels... well done ! |
Two Finger Pieces
Three Finger Pieces
Four Finger Pieces
A Collection from Violin Playtime 1 - 3 ( Vp1 / Vp2 / Vp3 )
Violin Playtime is a series published by Faber Music Limited - For obvious copyright reasons, we cannot reproduce the score.
| | |
| --- | --- |
| | Mazurka. Vp1 n4 Open strings. Play an a on the 1st beat of each bar. |
| | Pont d'Avignon. Vp1 n2. Open strings. Play one G or D per bar. |
| | In Winter. Vp1 n6 Open strings. Play A and E, except bars 4/5 ( D and A ) |
| | The Great Cathedral. Vp1 part 2 . Two fingers. 2nd finger near the first ! |
| | Chorale Vp1 Part 2 n38. I bow this differently. |
| | Lullaby Vp1 n39. Bowing printed is right. |
| | Nursery Rhyme. Vp1 n42. Use open a if you like. |
| | Andante. Vp1 n43. This is hard for this book. |
| | Fields of Flax. Vp1 n44. Grand staccato again. |
| | Little Brown Jug. Vp2 n17 . 2nd finger next to first. |
| | Valsette. Vp2 n28 Little waltz. 2nd bar has a 4th finger. |
| | Hora Vp2 n31. Large bows to start off. |
| | Allegro from the Fairy Prince. Vp2 n32. 2nd near 1st on a |
| | The Winter. Vp2 n33. E minor. Intonation is vital. |
| | The Gossip. Vp2 n37. 2nd part is off the string in A major. |
| | Down Bow Polka. Vp2 n38. Down bows are near the heel. |
| | Russian Hora. Vp3 n12. Rubato. Speed changes in this. |
| | Galop. Vp3 n13 by Kabalevsky. |
| | The British Grenadiers. Vp3 n14. Grand staccato / détaché |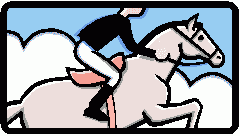 If you have any comments, ideas or complaints about any of the pieces, then please let us know, so we can correct the problem or provide additional support.