Link Print and Packaging : Link House : Farington : Leyland
Sapphire Bench-mounted Labelling Equipment
We can supply a whole range of competitivly priced equipment
for labelling applications. Seen below is a small selection from our
bench-mounted range.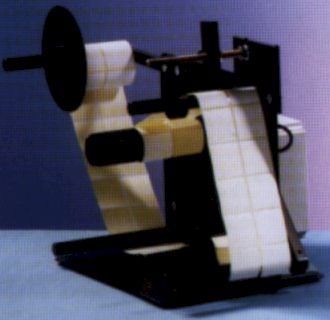 The RU 100: automatic label rewind & cutting unit. Available with add-on overprinter for batch numbers, dates, codes, etc.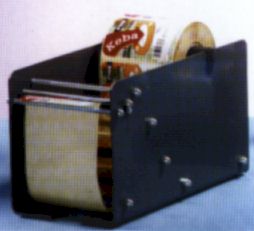 The LD50: label dispenser enables self-adhesive labels to be peeled easily from the backing material.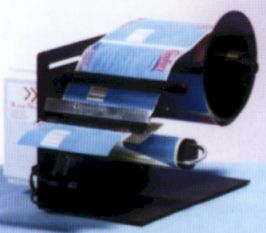 The LD 100: automatic label dispenser makes it easy to apply labels to all types of products with speed and accuracy.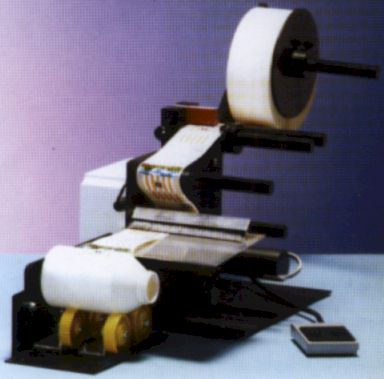 The LD 200: label dispenser provides a cost effective method of applying S/A labels onto cylindrical products with speed, accuracy and ease of use. Overprinter can be fitted for batch numbering, dates, codes, etc.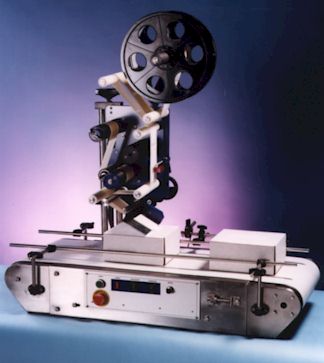 Sapphire Automatic Labelling Head:
- Competative Price.
- High Performance.
- Low Maintenance.
- Top, side, or base labelling.
- Robust design.
- User Friendly.

This machine provides high performance with cost effectiveness, using tha latest DC servo technology.
A minimum of moving parts results in low-cost maintenance.

Technical Specifications:
- Power supply: 240v AC
- Label reel size: 300mm maximum diameter.
- Core Size: 45mm or 76mm.
- Label width: 130mm.
- Label Gap: 1.4mm mimimum.
- Label Sensing: Photoelectric or precision contact switch.
- Web Speed: 45m per minute.
- Label Placement Accuracy: + 1mm
(under optimum operating conditions).
ABOUT | CONTACT | HOME | QUESTIONS