Link Print and Packaging : Link House : Farington : Leyland
The HI 20 Hot Ink Coder
A Solution for the printing of continuous-web
materials.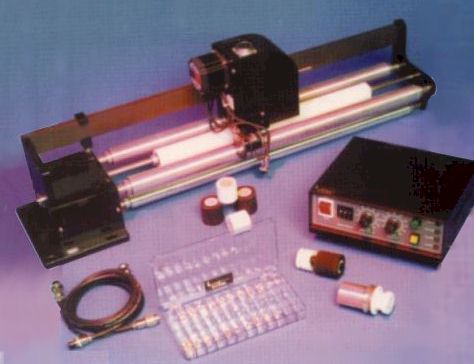 - Coder for printing onto continuous-web materials
- Suitable for new or existing packaging machines
- Variable speed upto 60 metres/min
- Large print area
- High quality print consistency
- Fully integrated electronics
- Simple to set-up and operate
Technical Information . . .
Printing Area: Up to 40mm x 40mm
Package Length: Minimum of 80mm between print centres
Production line speed: 5 metres to 60 metres per minute
Cycle Rate: Upto 750 prints per minute
Printing type: Engraved brass/silicon rubber
Printing ink: Thermofusable plastic (various colours)
Electrical Supply: 220 - 240V ac 50Hz, 110V ac 60Hz
Triggering: Micro switch, proximity switch, or photoelectric cell.