Cava Grande del Cassabile (SR)



Inland from Avola, just beyond the site of Avola Antica: like Noto, the original town of Avola was destroyed in the earthquake of 1693, and rebuilt nearer the coast (worth a visit to the crumbling baroque centre if you've got loads of time).
The Cava Grande is the deepest of all the limestone canyons in the Monti Iblei in SE Sicily. It's 280 metres down from the Belvedere, and will take you a good three hours to walk down and get back. You have to sign in before you are allowed to descend. At the bottom there is a series of natural swimming pools created by the river Cassabile. It's Italy's (and perhaps Europe's) nearest approach to the Grand Canyon of Colorado.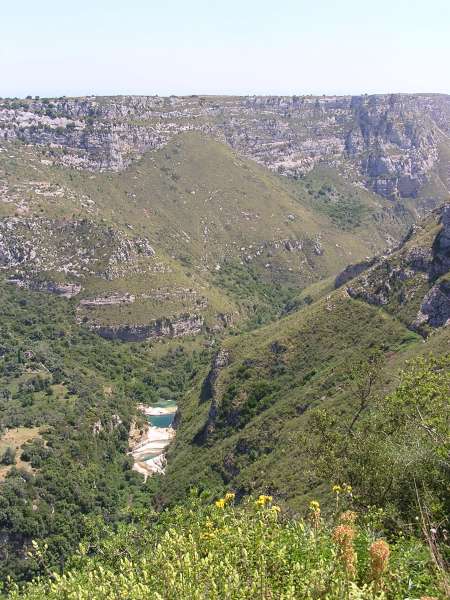 Printer friendly page: click to print