Portella della Ginestra (PA)



This is the desolate plateau at the top of the pass leading from San Giuseppe Iato across to Piana degli Albanesi. It is known for one thing only - the massacre of 11 innocent people (including children) on Mayday 1947. Those responsible were Salvatore Giuliano and his band - although their motives and intentions are still a matter of some controversy. See the Montelepre page for more information.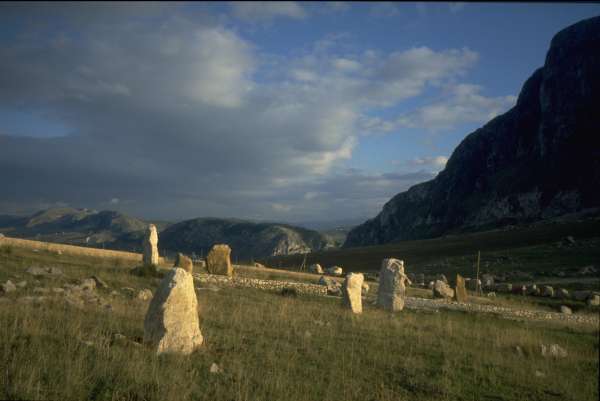 There is a car park here, servicing the monument across the road. The monument consists of eleven jagged rocks placed in an upright position where the bodies fell; it is a place of terrible sadness.
Printer friendly page: click to print