There will be loads of pictures, so to speed up loading the diary will be split into a few pages
26 March 99 THE BEGINING
Well we've just heard from mentorn and have started on the construction of phase 1, they say that the robots have to be ready for the end of may! so work must progress at speed.
---
27 March
The chassis is layed out on MDF so that the box section can be cut and bent to the marking out (the MDF is only for layout purposes and will not be used as part of the robot)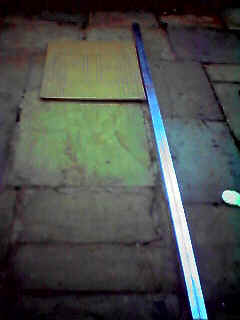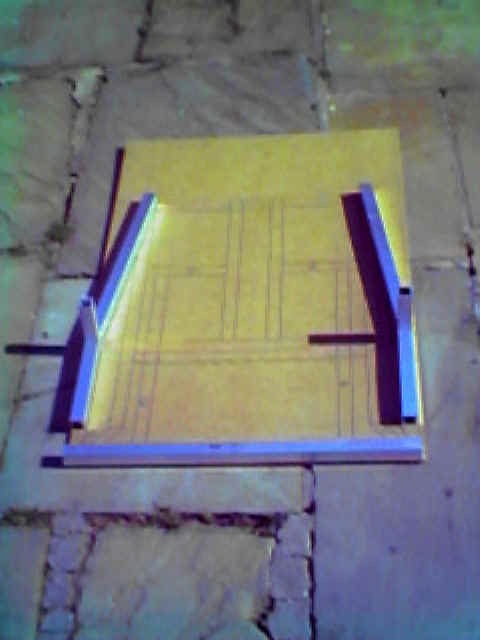 ---
2 April
I think its going OK but Tyson (thats the cat) is not impressed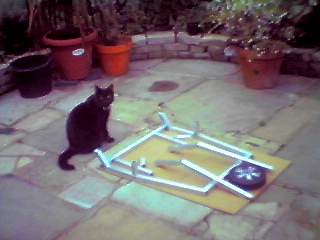 But then just when you want to start welding what happens ? As usual the gas runs out :-(
---
9 April
Not much progress to show this week, but the axle blocks are halfway done as are the driven pulleys
We have also finalised the design of the circuit board for the speed controlers, I thought it would be a good idea to use this project to learn something about electronics, but with so little time remaining to perfect the entire robot this may prove to be too ambitious ( lets hope that speed controllers can be obtained fairly quickly if I have to admit defeat and buy them)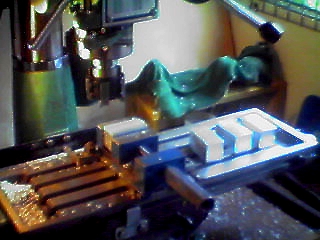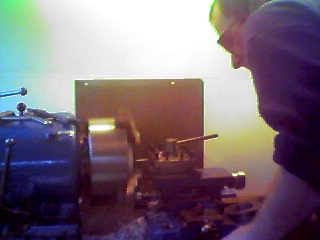 Starting the axle blocks Machining the Pulleys to fit on the drive wheels
---
11 April
Finaly got some more Argon so welding has now begun, we also went shopping and bought the radio control gear, its a 6Channel sanwa rig, we are also going to be using failsafes and a mixer obtained in kit form from Ken Hewit but these have not arived yet.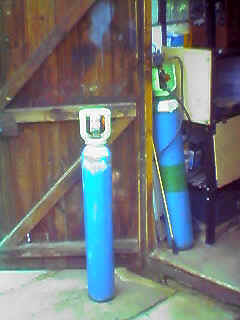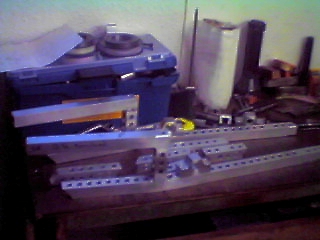 Now we can make some progress. Doesnt look like much at the moment but its a start
---
18 April
The failsafes and mixer have arrived Ive also etched the trial circuit board for the speed controllers and bought a regulator that will be modified for the gas system, the axle blocks are now finished and although the chassis is more complete its not progressing as fast as I would like.
---