Screensaver of Hardy Border Carnations grown in the United Kingdom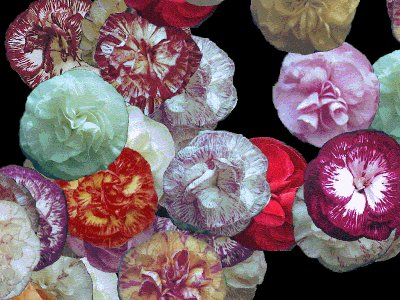 View of screensaver.
Irene della Torre

Nichola Ann

Viva Beauty

Bijou Clove

Mary Murray

Scarlet Jubilee

Patricia's Pride

Grace Louisa

Trifle

Sandra Neal

Eudoxia

Robert Smith

Cathlene Hitchcock

Kathleen Sharp

Alfred Galbally

Claire Tautz

Clunie

Grey Dove

Bryony Lisa

Golden Cross

Maise Neal

Miss Bunce

Judy Wheeler
To use the screensaver, download the following file, saving it to the C:\Windows\System directory.
In Windows 95 or Windows 98, go to Start, Settings, Control Panel, Display, Screensaver - then highlight the name 'borderc1' in the drop down menu and click on Apply - OK.
Norman Overington
Send email to the photographer
Photographs taken by Norman Overington.
Photographs are copyright of Norman Overington.

16th June 2001