Border Carnation Desktops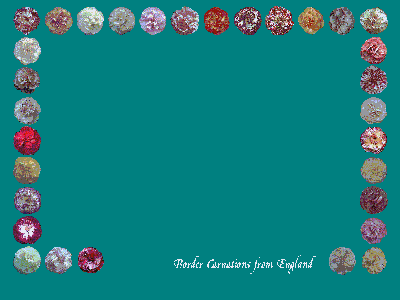 Please download the file to match the size of the desktop of the PC, saving the file to the
C:\Windows\System directory.
carn9901.bmp 800 pixels by 600 pixels 24 bit true colour 470 kilobytes
carn9902.bmp 1024 pixels by 768 pixels 24 bit true colour 770 kilobytes
In Windows 95, go to Start, Settings, Control Panel, Display, Background then Browse. Go to C:\Windows\System and highlight your saved file.
Open. Apply. OK.
Norman Overington
ngo@globalnet.co.uk

20th March 1999

Please click the carnation
for the home page
of this webspace.