Tony Burfield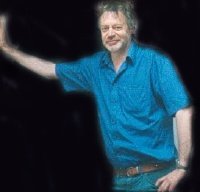 Tony Burfield has now spent nearly 30 years in the aroma trade, mainly working hands-on with essential oils (their production, analysis and applications). After initially qualifying as a food scientist, he returned to academia mid-career to do a further degree in biochemistry, eventually becoming a Chartered Biologist. This was followed by a period of post-doctoral research in the microbiological biotransformation of essential oil components at Cranfield University. Now deeply involved in perfumery, natural perfumery, and with natural products generally, Tony is an aroma industry consultant, looking after the interests of various essential oil, cosmetic and fragrance clients, from the small to corporate (especially those with "green portfolio" intent). Tony also writes, lectures and produces educational materials on aromatic topics.
Tony is the author of Natural Aromatic Materials – Odours and Origins (2000) the privately published second edition of which (updated and completely revised) is to be released shortly.
A four module distance-learning diploma course on Natural Perfumery is also near completion, and will be launched imminently.

Click here to go to 'Consultancy Page'