Thomas the Clown, Megamaths

This exciting, high quality educational software program has been developed to suit the needs of nursery and pre-school children as young as 4 years. Thomas the Clown is also valuable for use with older learners up to 8 years old.
Each truly interactive activity has a number of skill levels, from easy to hard. Every level uses rich animation and speech to develop children's ability to understand colour, shape and pattern. It also develops the important thinking skills of logic and sequencing. Thomas the Clown offers a fun and stimulating way to learn the essential IT basics that all young children now need at school.
Funny Faces.

Help Thomas build a picture of a clown's face by choosing the correct face parts. When the puzzles get harder, how good are you at spotting the order in which the face parts need to be picked to build exactly the right expression?

Ice Cream Break.

Help Thomas collect scoops of all your favourite ice cream flavours from the Polar Bears. As you do this, Thomas will create mathematical shapes as he rides his unicycle. Can you help Thomas follow the dotted line paths to build the right shapes?


Strawberry Garden.

Thomas and his gardener, a robot, go strawberry picking. Can you learn to program Thomas' robot, by using the commands 'forward', 'back', 'right' and 'left'? This activity introduces the principles behind real computer programming in a fun, accessible way.

Building Blocks.

OCTOPUS loves gardening and picking strawberries with the robot. He also loves the ice cream break. We think he has a sweet tooth!
(He's also really good at building blocks and riding a bicycle)
A fun way to learn essential IT basics that kids need at school.
£21.27+vat
---
NEW for KS1-2
Octopus collected all nine keys and completed all the puzzles and work.
He says this program is super. It makes maths really good fun.

Carefully aligned with the
National Curriculum, Megamaths supports mental calculations, and the use and application of mathematics.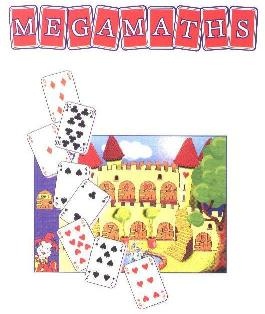 The Megamaths Tables software has been produced to support the BBC Megamaths Table broadcast. It provides reinforcement and enrichment activities to help pupils learn the multiplication facts up to 10 x 10. The aim of the program is to collect a key for each room within the Megamaths Castle, by completing the tasks and carrying out the speed test in the dungeon. Each activity room focuses on a multiplication table for pupils to explore. Help is provided in carrying out the activity, and support and advice is also given with strategies for learning the multiplication facts.

The Multiplication facts in each room are produced randomly so that the program can be visited a number of times. There are also a number of items on each screen that activate when clicked. These are not obvious and will probably be found by chance to add extra interest when revisiting a room. Teachers may wish to motivate children who have already used the program to try to find the hotspots.
£39+vat
---
---
---