KIRKHAM
Lancashire England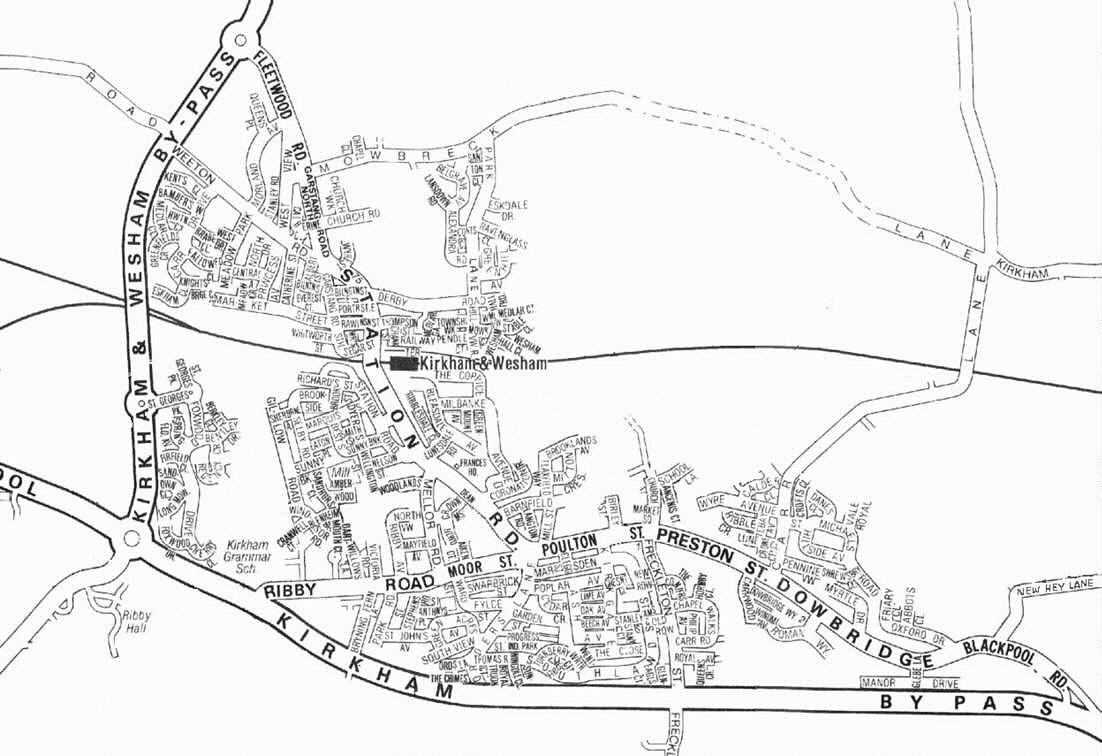 This page last updated 10th December 1998
The street map above has been added in response to many requests, I have tried to make it as readable as possible while keeping the file size reasonable. I thought it might be nice to add something seasonal so here is.....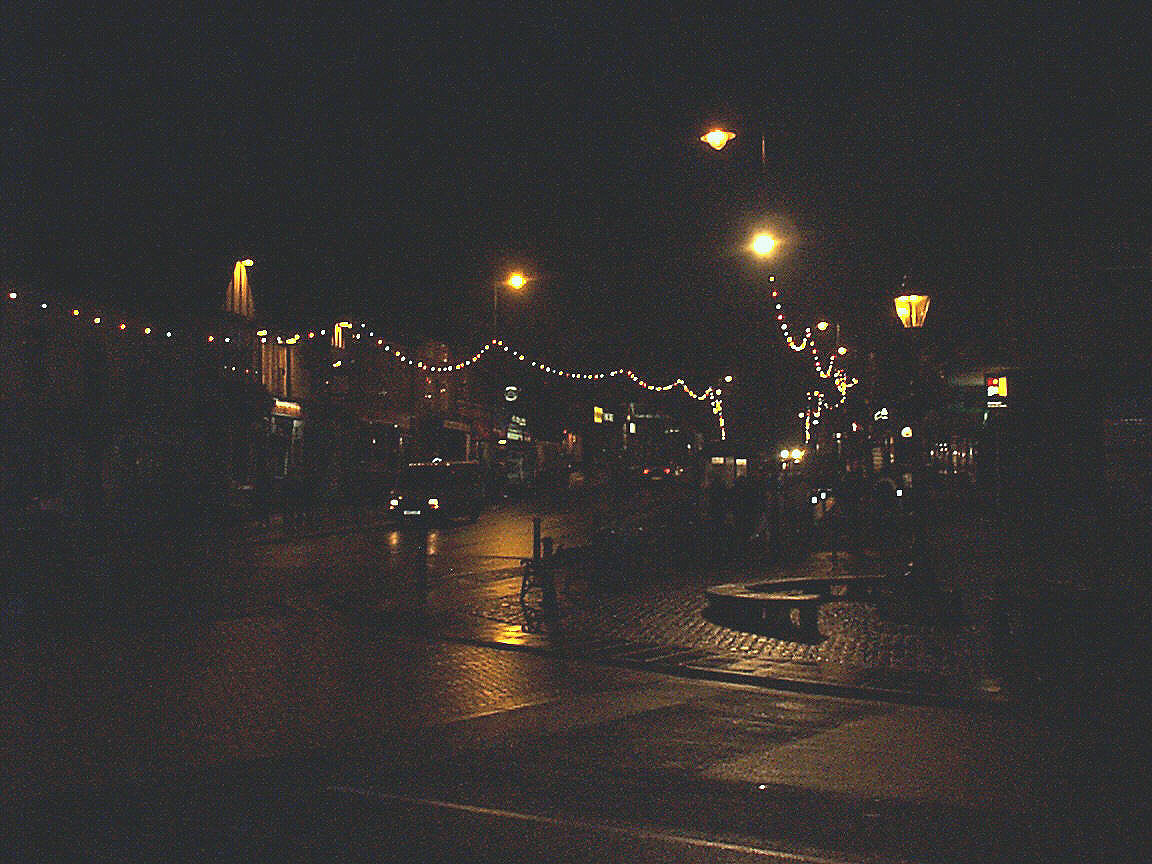 Kirkhams Poulton Street, viewed from the market square opposite the mediaval fish stones, all lit up for Christmas
A very merry Christmas to all my visitors and correspondents, and may you all enjoy health, wealth and happiness throughout the new year.
About Me! Please check back now and again...I might have gotten round to updating!
Digital still pictures of anywhere in Kirkham, or 15 miles radius can be produced to your requirements,(as long as its legal!) resolution of 1152 x 864 in most file formats and e-mailed or sent on disk for a fee of 5 pounds sterling (plus cost of disk and postage if required) for 4 pictures. E-mail your enquiry and I will endeavour to satisfy your requirements. Back to intro page
Roy Livingstone
raltec@globalnet.co.uk